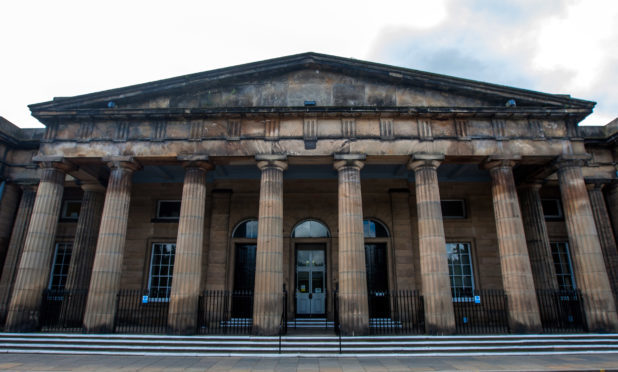 A man accused of locking his ex-girlfriend in an attic and forcing her to beat up his then friend at knifepoint has been jailed for two years.
Paul Booth, who was also alleged to have pulled a knife on a dog and threatened to slit its throat, had a further 12-month period of supervised release imposed.
A jury found Booth guilty of an amended charge of assaulting his former partner with a knife in Nimmo Avenue, Perth, on June 4 last year.
Perth Sheriff Court was told Booth was on bail at the time of the offences despite having a serious past record for crimes of violence.
Booth, 27, had been accused of turning up with a knife and implying he had committed murder before assaulting the woman and slashing her face.
Booth, of Nimmo Avenue, Perth, was alleged to have held the knife at his dog's throat and threatened to cut it during the incident at his home.
He was alleged to have abducted the woman and pushed her into a loft at knifepoint, before locking the hatch to detain her against her will.
He was alleged to have seized her by the throat, held the knife at her cheek, pinned her to a bed and restricted her breathing and struck and injured her with the knife.
He allegedly instructed her to then assault another woman.
The jury deleted several parts of the charges before finding him guilty of armed assault.
In May 2012, Booth was locked up for three years after hurling a rock from a flyover on the A9 and striking a car which had baby and child passengers.
The previous year he torched a handbag containing aerosols, causing it to explode and injure a pregnant woman.