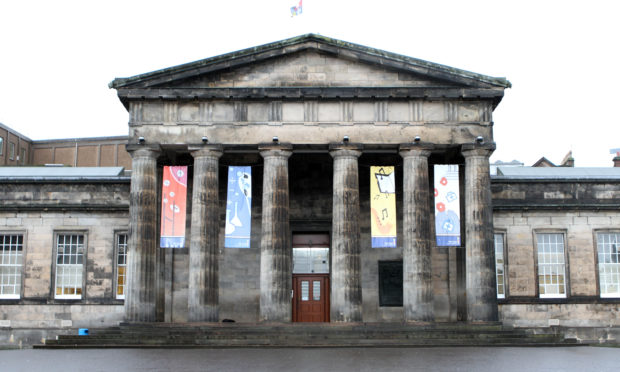 A controversial tax reform that strips Scottish independent schools of their charity status and forces them to pay non-domestic rates has been criticised by headteachers in Tayside.
Changes to business rates, which were voted through by MSPs this week, mean more than 50 non-state funded schools across Scotland will now have to pay the 20% tax rate to which they were previously immune.
Public Finance Minister Kate Forbes said the change struck "the right balance between ambition and pragmatism" and was aimed at increasing fairness in the system.
However, opponents say it will put extra pressure on public schools.
Chairman of the High School of Dundee's Board of Directors Iain Bett said: "We are disappointed that this bill has passed, believing that it unfairly singles out mainstream independent schools.
"The Scottish Government initiated this legislation two years ago so we have been planning and budgeting accordingly since then."
Mr Bett said: "The school has been very well and prudently managed for many years so while this is a significant additional cost, we have been making careful efficiencies and plans across the board in order to prevent any impact upon the high quality teaching provision and learning environment which we are committed to providing for our pupils.
"Through careful planning and prudent management, we will continue to make every effort on behalf of our hardworking parents to mitigate against the impact of this measure."
Rector of the High School of Dundee Lise Hudson added: "Despite the fact that this bill will make it harder for independent schools to do so, my determination to make sure that the school is open to as many young people as possible, and its facilities are available for wider community use, remains undimmed."
David Lish, Bursar at Glenalmond College, emphasised that schools like Glenalmond make a major contribution to the economic and social sustainability of local communities.
He said Glenalmond provides employment for around 140 staff in an area of rural Perthshire, where employment opportunities can be hard to find.
"These roles range from our teaching staff to our minibus drivers, from grounds staff to administrators, and from catering staff to cleaning staff," Mr Lish said.
"Aside from the obvious benefits to the Perthshire economy provided by the operation of our school, we take immense pride in sharing our facilities and activities with the local community and primary schools."