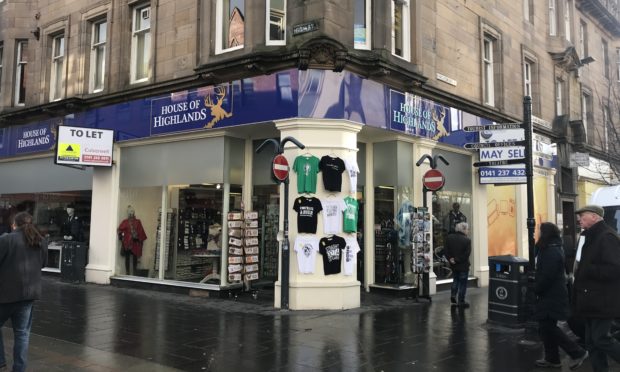 Controversial plans for a new family restaurant in Perth city centre have been approved.
Developers want to transform the High Street property, currently occupied by Houses of Highlands, from a retail unit to a restaurant and hot food takeaway.
The applicant, Sava Estates, say no operator for the business has been identified as part of the proposal but The Courier understands there has been interest from a well-known restaurant chain.
McDonald's and Wagamama both say they have no plans "at the moment" to take over the premises.
House Of Highlands lease on the city centre property runs until June and Sava Estates have notified Perth and Kinross Council they want to make the unit "more attractive" to potential clients when the contract expires.
The developers believe their proposal for the prominent unit on the corner of High Street and King Edward Street will attract people to the area, particularly in the evening when the majority of retail outlets are closed and footfall declines.
Consulting firm Bennets, on behalf of Sava Estates, said: "In a normal traffic street it is the traffic and activities associated with traffic which generate the activity and energy.
"In the absence of traffic it is the footfall from shoppers and others which fills the void
created by removing traffic.
"In the evening that activity is greatly reduced and there is a need therefore to introduce uses into the pedestrian street which will attract activity and create a new dynamic.
"The proposed development is one such activity."
A number of local business have raised objections to the proposal.
Alex Stewart, acting on behalf of Albasure Ltd & Perth Mortgage Centre, said: "A restaurant and hot food takeaway is not appropriate at this site which is commercial and residential.
"The permanent smell from the proposed restaurant and hot food takeaway, and the instillation of a flue, will affect our clients and therefor our business.
"With the proposed restaurant and hot food takeaway being also open in the evening and alcohol being served, there is no doubt that we would find that some customers will make their way into our closure and urinate."
The nearby Denarius Investment Company has also complained.
A spokesman said: "This is the centre of Perth and a commercial area, and we feel a hot food takeaway is not in keeping or in character with this part of the city.
"They say they are installing a chimney but we all know that despite this, there is always a smell from hot food takeaways.
"The offices and houses above would have to put up with this smell daily."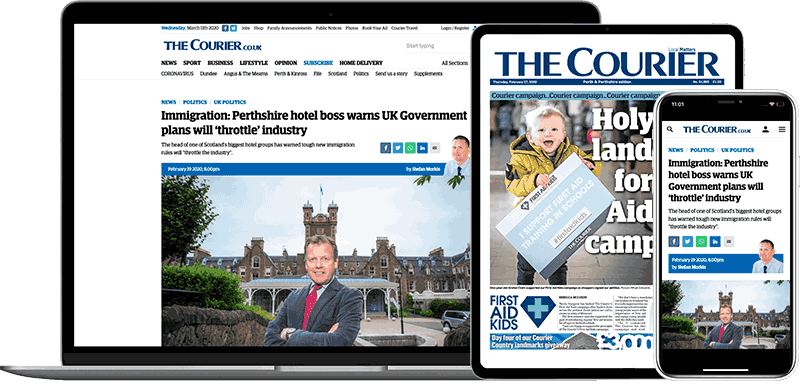 Help support quality local journalism … become a digital subscriber to The Courier
For as little as £5.99 a month you can access all of our content, including Premium articles.
Subscribe