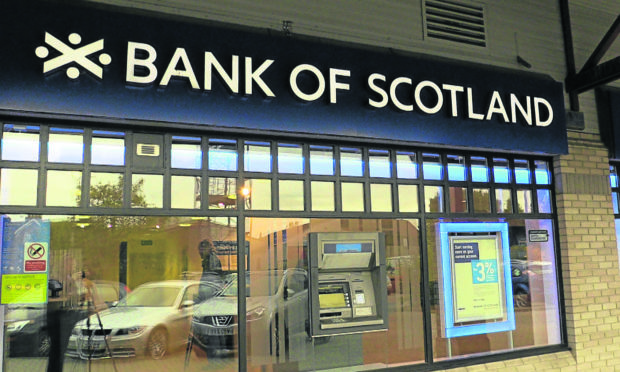 Highland Perthshire bus timetables could be amended after it was revealed residents without transport will be left unable to access a bank.
Lloyds Banking Group announced 15 Bank of Scotland branches across the country will close this year between April and October.
In Perthshire, the Kinross and Auchterarder banks will be axed in the cost-cutting measures. Both towns will lose all in-store banking facilities by the time the branches close, meaning residents will need to travel to Perth to use a bank.
Those living along the banks of Loch Tay will need to travel to Aberfeldy when the Killin bank shuts.
The northern bank of Loch Tay is served by Sweeneys bus service 91A, which the company operates on behalf of Perth and Kinross Council and stops in Weem, Dull, Coshieville, Keltneyburn, Fortingall, Fearnan and Acharn.
The service only runs on Mondays, Thursdays and Fridays, failing to match up with the Aberfeldy TSB's Tuesday opening hours.
Glen Lyon and Loch Tay Community Council chairwoman Susan Dolan-Betney described the closure in Killin as "a blow."
She said: "Most people who live on the lochside use the Bank of Scotland. Now they'll need to rely even more on the post office.
"The bank that's left in Aberfeldy is only open on a day the buses don't run."
Perth and Kinross Council said it will consider reviewing the route's days of operation so residents do not have to rely on a mobile service.
A spokesperson said: "Perth and Kinross Council notes, but is unable to comment on, the Bank of Scotland's decision around the closure of its Killin Branch.
"It is understood that banking facilities are currently available in Aberfeldy on a Monday, Tuesday and Thursday through a combination of local branch and mobile banking service.
"The 91/91A Circular Service which runs Monday, Thursday and Friday from Aberfeldy via surrounding villages back to Aberfeldy is directly funded by the council.
"We would, of course, be willing to consult with the operator, current passengers of the service and local residents alike around its present routings and days of operation."
Highland ward councillor Mike Williamson has welcomed the approach.
The SNP member said: "It would be of great benefit if we could tie up the timetable to the services available and we should be trying to support that."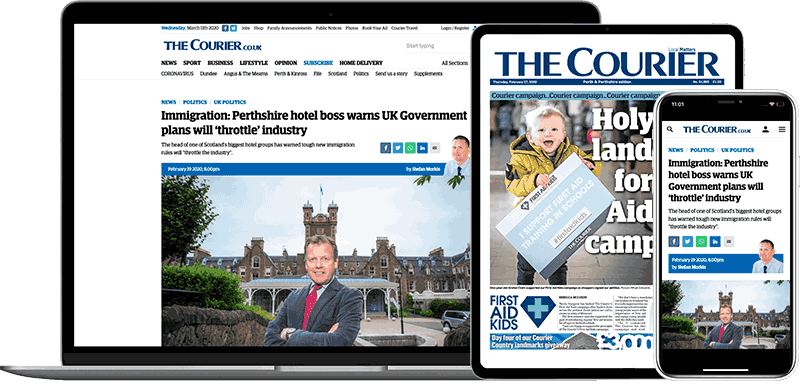 Help support quality local journalism … become a digital subscriber to The Courier
For as little as £5.99 a month you can access all of our content, including Premium articles.
Subscribe