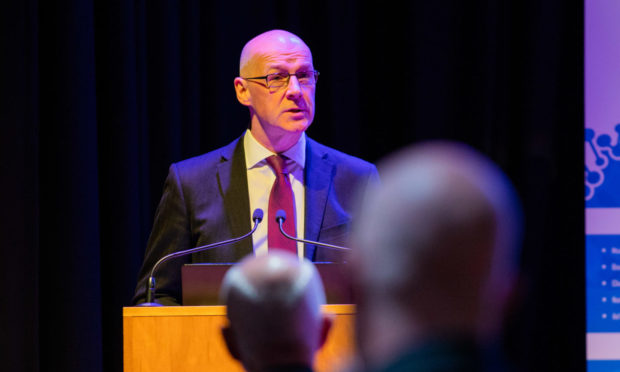 Taysiders are being invited to take part in medical trials which could save NHS Scotland tens of millions of pounds over the next five years.
Deputy First Minister John Swinney MSP was in Perth yesterday to announce Scottish Government backing for the next phase of a "precision medicine" initiative.
The practice focuses on improving clinical efficiency by profiling groups of patients and developing more tailor-made treatments.
Supporters say the project could improve the quality of medical care while saving money NHS Scotland up to £85 million over the next three to five years.
The Scottish Funding Council is investing £7.5 million in the project and another £3 million is coming from Scottish Enterprise.
It is being spearheaded by Precision Medicine Scotland, which brings together academics, health professionals and others with an interest in the field.
The body is seeking to attract another £4.2 million from other sources.
Precision Medicine Scotland chief operating officer Marian MacDonald: "We could actually make a considerable saving to the NHS.
"We have such a unique opportunity. We [Scotland] are almost the perfect study size. We have a pretty stable population and a very well connected health service.
"Sadly though, we also have a high instance of complex diseases. It makes it good for research purposes but we want to change that."
Announcing the scheme in an event at Perth Theatre, Mr Swinney said: "We want to make sure that patients experience the benefits by having preventative healthcare interventions right across the country.
"There's people who experience a number of similar medical conditions and the more we can understand those and support individuals, the better.
"Some of those people will live here in Tayside and what we want to make sure is that they have the opportunity to participate in clinical trials that will be undertaken to advance this research."
Mr Swinney, who is also cabinet secretary for education and skills, added: "The precision medicine investment the government is making is about supporting a collaboration between our world-leading university research, the clinical expertise of the NHS and work of life sciences companies in Scotland.
"By joining all of them together, we have a preventative approach which helps us to personalise medicine and anticipate the circumstances that people might experience.
"The beauty of that will that it will help to save the NHS money but it will also improve the clinical outcomes for individuals. The fact that it's been launched here in Perth is an indication that this must be an approach that reaches the whole of Scotland."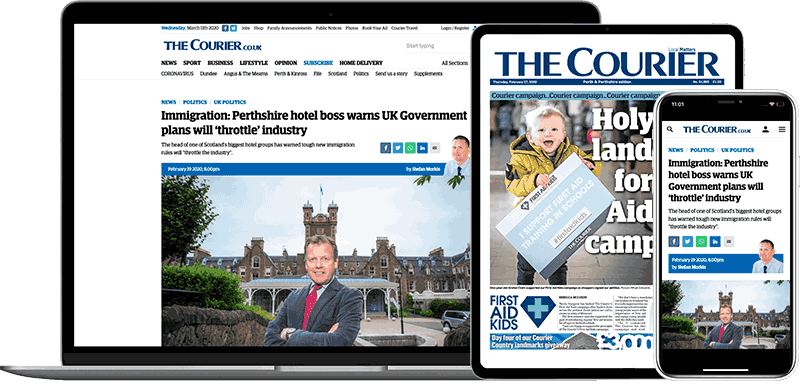 Help support quality local journalism … become a digital subscriber to The Courier
For as little as £5.99 a month you can access all of our content, including Premium articles.
Subscribe