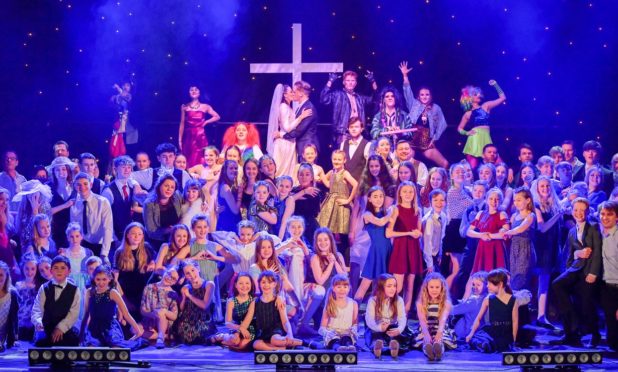 A troupe of Dunblane performers have danced their way into the record books with the world's fastest ever theatrical production.
A cast and crew of nearly 200 people performed '80s romantic comedy The Wedding Singer to a packed auditorium after only 12 hours of rehearsals.
Rubber Chicken Theatre – whose stars age from eight to over 70 – took its musical to the stage just 11 hours and 59 minutes after opening the script.
WE DID IT! Rubber Chicken Theatre now hold the Guinness World Records title for Fastest Theatrical Production!

Posted by Rubber Chicken Theatre on Sunday, 16 February 2020
The whirlwind challenge wowed audiences at Stirling's MacRobert Arts Centre on Saturday night.
Creative director Pamela Mackie said: "From the moment we opened the mystery box of scripts at 7.30am to find out what show we would be putting on, until curtain up at 7.30pm, it was all hands on deck.
"We had just 12 hours to pull together the entire show, from learning lines, songs and choreography, to organising costumes, lighting, sound, set and props."
She said: "We've done a show in a week before, but nothing can prepare you for a once-in-a-lifetime challenge like this.
"There might be a few ruffled feathers but our chickens kept their heads about them to pull the challenge off.
"I'm incredibly proud of what we have achieved as a theatre family. It was a huge team effort and we're feeling on top of the world."
Rubber Chicken Theatre was confirmed a new Guinness World Record title holder by adjudicator Sofia Greenacre.
She took to the stage at the end of the performance to deliver the good news. "Congratulations Rubber Chicken Theatre, you are officially amazing," she announced to rapturous applause.
The company shaved just over two-and-a-half hours off the previous world record set by Stage Right in Greensberg, Pennsylvania, less than a year ago. Stage Right put on a production of Children Of Eden in 14 hours 30 minutes on March 9.
The choice for Saturday's performance was independently selected from a selection of hundreds of musicals. The cast and crew only found out when they lifted the lid on the mystery box of scripts.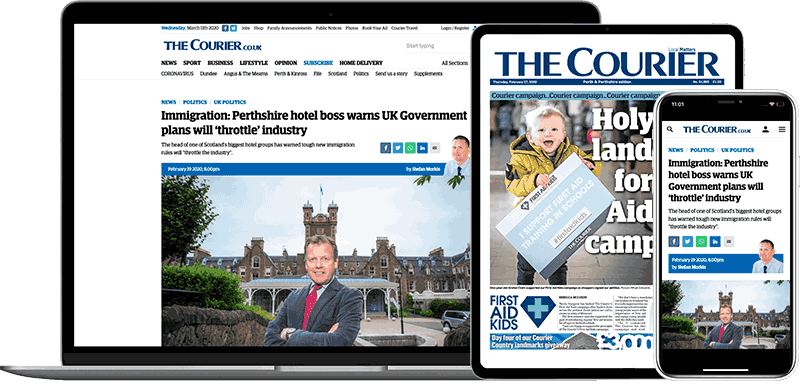 Help support quality local journalism … become a digital subscriber to The Courier
For as little as £5.99 a month you can access all of our content, including Premium articles.
Subscribe