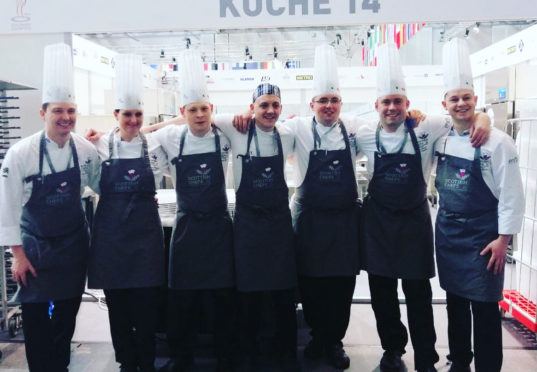 Courier Country chefs have helped Team Scotland strike silver at the international Culinary Olympics.
The saucepans-at-dawn-style contest, which has been running for over a century, saw 29 national teams battle it out at a huge exhibition hall in Stuttgart, Germany.
This year's seven-person Scottish team featured Jamie Mackinnon of Seafood Ristorante in St Andrews and pastry chef Shona Sutherland from Taystful, Blairgowrie.
The Scotland squad scored two silver medals, placing them at number 13 on the medal table.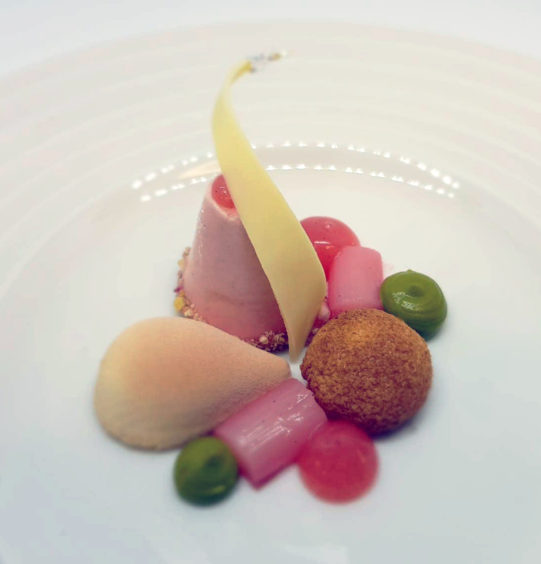 Shona, who has been in the catering trade for more than 30 years, said it was the team's best result at the four-yearly event since 2006.
"Logistically, it was a huge challenge," she said. "After months of menu creating, practice and organisation, we gathered and weighed all of our ingredients in the UK.
"A large van-load of ingredients, plus our mind-boggling amount of equipment was driven across by two chefs to Stuttgart, while we flew across."
The team was asked to prepare a Chef's Table for 12 people, including canapes, dips and butters, ornate platters, lamb, a vegetarian dish and dessert courses. They only had five hours to prepare.
On day two, the group was challenged to prepare a set menu for 110 covers including a langoustine and halibut starter, a roe deer, semolina gnocci and a game sausage main course.
The menu also featured a rhubarb mousse, ginger ice cream and pistachio and choux dessert.
Both challenges were judged on flavours, visual impact, presentation, hygiene and organisation.
During their stay at the Hotel Schloss Weitenburg in nearby Starzach, the Scottish team had use of a large function room and kitchen area to prepare and practice.
"We were delighted with the double silver medal win," said Shona. "It really was a dream come true for me personally to compete at such a level, and even better to receive the medals."
Norway triumphed at the six-day event, closely followed by Sweden.
Shona was also part of the Scotland team at the 2018 Culinary World Cup. She won bronze for a spectacular chocolate showpiece featuring a witch's cauldron and white owl.