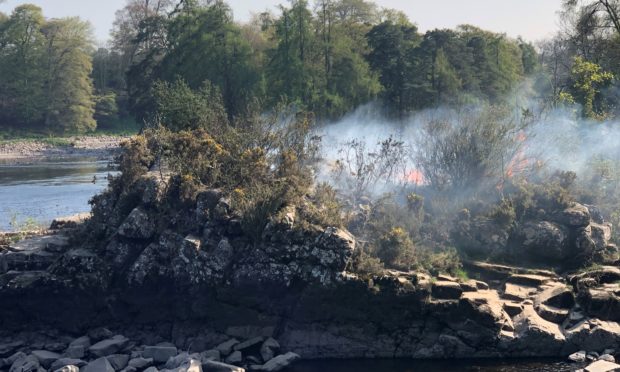 Firefighters had to tackle four deliberate blazes every single day last spring as the number of incidents skyrocketed across Tayside.
Hooligans set 205 fires across Perth, Kinross Angus and Dundee between March and April last year – a 63% increase on the same period in 2018.
A spate of fires at Strathmartine Hospital as well as blazes at a Montrose grassland and Perthshire island contributed to the rise in potentially life threatening incidents.
During one Sunday evening in March firefighters in Angus were called to the derelict hospital site and the grassy dunes around the seafront in Montrose within a matter of hours, amid fears the school holidays were causing a surge in wilful fire-raising.
The following month a group of around 50 youths were blamed for a major blaze on an island near Stanley beach at Perth when swathes of gorse went up in flames.
The Scottish Fire and Rescue Service (SFRS) say the incidents largely happened outdoors, involving fields, rubbish and countryside, but cases also included building and vehicle fires.
Assistant Chief Officer Ross Haggart, SFRS director of prevention and protection, said: "We take a zero-tolerance approach to deliberate fire setting and it is a small minority of individuals who are potentially putting themselves, our firefighters and innocent bystanders at risk of serious harm and injury.
"Make no mistake – fire can cause injury and death, it can be devastating to properties, businesses and the environment.
"Last year, witnessed a shocking rise in deliberate fire-raising during the spring period.
"These incidents are a needless drain on our resources and can impact on our response to genuine emergencies – where lives might very well be at risk.
"The fact that our firefighters are called to thousands of deliberately set fires each year is completely unacceptable."
The figures were released as SFRS launched its national Spring Safety campaign.
Across Scotland, the service recorded 3,658 incidents of deliberate fire-raising during spring last year – an increase of 97%
Mr Haggart said: "It absolutely goes without saying that we prefer to prevent fires – not fight fires.
"We will continue to work very closely with our police and local authority partners to provide evidence that will ensure those responsible are identified and held to account for their actions.
"It is vital that we continue to remind people that deliberate fire setting is a crime and that a criminal record can affect future life and job opportunities – a price that can be easily avoided."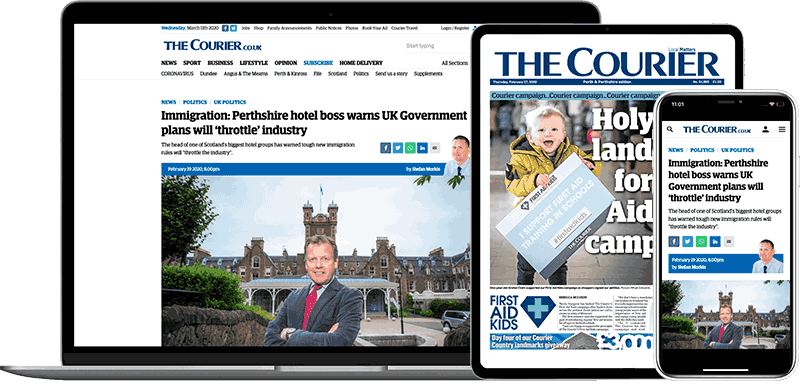 Help support quality local journalism … become a digital subscriber to The Courier
For as little as £5.99 a month you can access all of our content, including Premium articles.
Subscribe