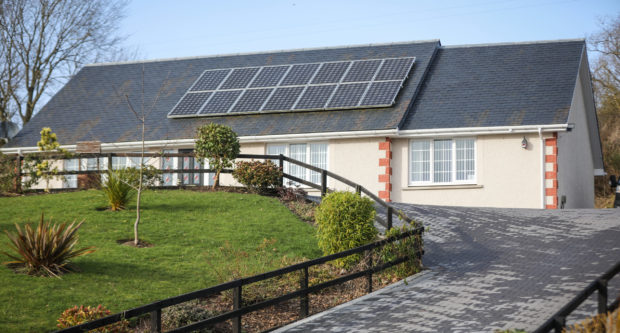 Heard the one about the farmer who built a secret castle behind a wall of straw?
It might sound like a fairy tale, but it actually happened. Robert Fidler constructed his mock-Tudor home in the Surrey countryside without planning permission, and kept it hidden from the council for four years behind a mountain of straw bales.
It should have been one of those "And Finally" segments at the end of the news, but the tale took a dark turn when authorities called for the building to be demolished.
Mr Fidler was told he would go to jail if he didn't tear down the property and return the site to its former state.
The story, which didn't end well for Mr Fidler, has echoes of an ongoing planning row in Blairgowrie.
Similarly, the tale of Peter Brown and his unauthorised three-bedroom bungalow may have amused readers when we first wrote about it in 2017.
But like Mr Fidler's caslte, the story is also heading to a bleak ending.
Mr Brown's home was built by previous owner George Burke with only planning permission for a feed shed.
Mr Brown knew the building was unauthorised when he moved it, but were advised getting retrospective permission was just a formality.
Perth and Kinross Council didn't see it that way. They took enforcement action, declaring the house as unlawful and ordered it to be turned back into a shed.
The authority wants the Browns to completely gut the property so that it cannot be lived in. The wording of the enforcement notice states that all "televisions, beds, coffee tables, sofas and settees" must be removed.
The Browns, having exhausted all legal avenues, now face the very real prospect of being made homeless, having rejected a house in Bankfoot offered to them by the council.
Obviously planning regulations are there for a reason, and it's understandable that the council doesn't want illegal – and possibly unsafe – houses cropping up across the area.
But this is an exceptional situation, and it seems unlikely that a more compassionate compromise cannot be reached.
When Mr Brown applied for retro planning consent for his house, none of his neighbours objected. Do they really want to be living next to a weird-looking shed, with farming traffic flowing in and out?
After recent tragic events, we've been urged to be kinder to one another. But that goes for our systems and institutions too.
Should Mr Brown and his family really be punished like this for mistakes made by the previous owner? It doesn't seem right.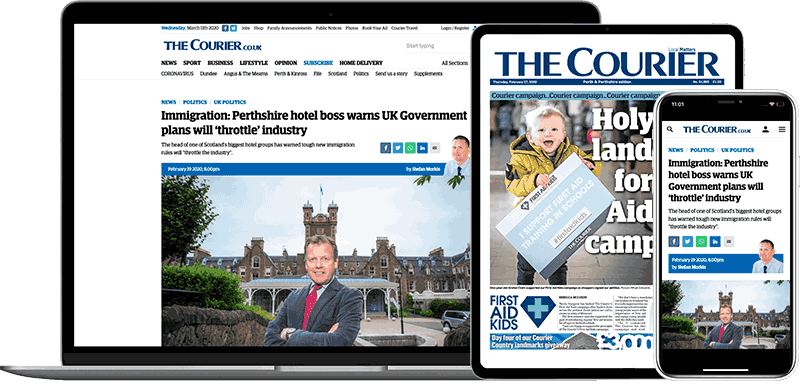 Help support quality local journalism … become a digital subscriber to The Courier
For as little as £5.99 a month you can access all of our content, including Premium articles.
Subscribe