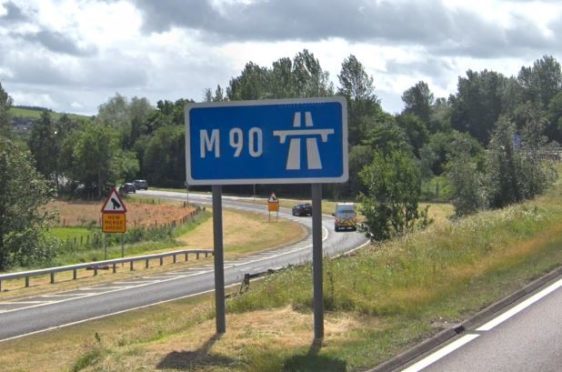 Courier Country is home to two of the most complained about motorways in the UK, a new social media study has revealed.
The 12-mile M876, which runs between the M9 and the approach to Kincardine Bridge, received the highest level of complaints on Twitter.
The M90, flowing through Fife and Perthshire, is fifth on the UK-wide list.
The survey was made by analysing posts on the social media site that mention the route. Nearly 91% of tweets about the M876 fell into the negative category, with more than 80% for the M90.
Alexander Stewart. MSP for Mid Scotland and Fife, said he was unsurprised by the findings as the M90 route has been plagued by roadworks and potholes in recent months.
He said: "The sheer volume and speed of the traffic, coupled with the great many maintenance issues it suffers which causes so many parts of the road to be dug up, are all ingredients in a recipe for problems.
"As a result, the great many roadworks and contraflows along with the road's elderly design, leads to many lengthy delays especially at peak times.
"This leads to much frustration amongst drivers and in turn, we see incidences of risk-taking and sadly in many cases, accidents."
A spokeswoman for Zuto car finance, which was behind the analysis, said: "We understand the stress that roadworks, delays, and maintenance work can cause.
"We completed this piece of research to help drivers understand which roads are fuelling the most rage, along with the ones people find the most pleasant to drive down.
"The M90 came out as one of the roads with the most negative tweets."
However Transport Scotland said that vital transport information may have been interpreted as negative by the analysis.
A spokesman said: "Without knowing more about the criteria used for this survey – for example they appear to have used mentions of travel bulletins and awareness messaging as negatives, which are actually vital in terms of making the public aware of possible delays and roadworks as well as diversion routes – it is difficult to take this research too seriously.
"However, we do value feedback from road users when it is constructive and credible. With over 290,000 Twitter followers, our Traffic Scotland service is appreciated by most motorists and members of the public as a vital tool for providing regular updates across the trunk road network.
"More broadly, we do appreciate delays, often caused by poor weather and difficult driving conditions or essential roadworks, can be frustrating.
"Although a recent Audit Scotland report found 875 of trunk roads are in an acceptable condition, we fully recognise the importance of a safe and reliable network and expect to invest £471 million in their maintenance in 2020/21, as set out in the draft Budget."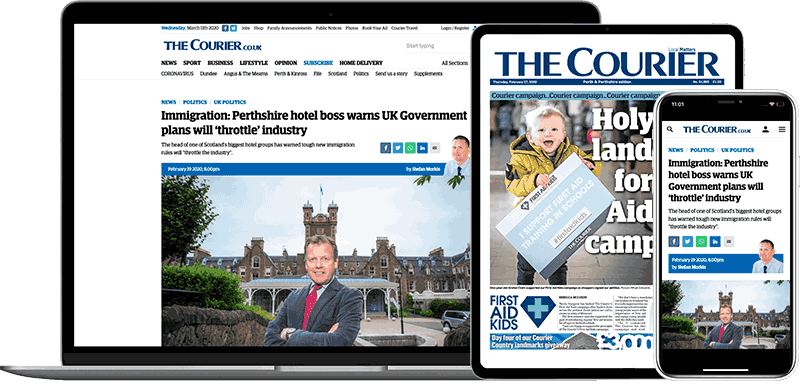 Help support quality local journalism … become a digital subscriber to The Courier
For as little as £5.99 a month you can access all of our content, including Premium articles.
Subscribe