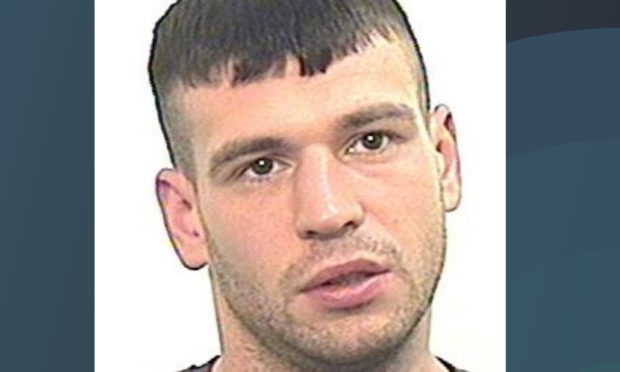 A notorious Dundee prisoner was battered repeatedly with a pool cue by a rival inmate just a few months before he was found dead in his cell.
Reece Smith, 26, was jailed for more than two years on Monday after he admitted carrying out a revenge attack on Neil Hand in January last year.
Hand, from Dundee, was moved from Perth Prison after the attack and was found dead at HMP Low Moss in October.
Perth Sheriff Court was told Smith had been the target of a previous run-in with Hand while they were being held at Perth Prison.
The court was told they should not have been on the same wing of the prison but overcrowding meant Smith – who was on remand – had been placed in the hall with convicted prisoners.
Depute fiscal Eilidh Robertson showed the court prison CCTV footage of Smith approaching his rival and hitting him with the pool cue until it snapped.
She said Hand was left with marks to his head and body as a result of the attack. However, she said the injuries played no part in his subsequent death.
Solicitor Brian Allison, defending, said Hand had approached Smith inside a cell and punches were thrown between them.
Mr Allison said: "There had been a background between them before.
"The complainer entered the cell and an argument very quickly ensued.
"During the course of that argument there was a struggle, which resulted in Mr Smith being on the ground and the complainer standing with some force on his hand."
The court was told Smith armed himself with the pool cue a short time later and went into the hall looking for Hand.
Sheriff William Wood jailed Smith for 21 months and a further 170 days to account for an unexpired portion of a previous sentence.
He said: "This was purely an act of revenge on your part. You have got a fairly appalling record.
"You have been offending for a good number of years. You are routinely in and out of prison.
"It is about time you realised persistent offending will inevitably result in your repeated return to prison."
A fatal accident inquiry into Hand's death late last year is due to take place.
He had a long criminal record for a variety of crimes including violence, drugs and dishonesty.
He was jailed in November 2014 for 40 months for his part in a masked raid on a house in Dundee.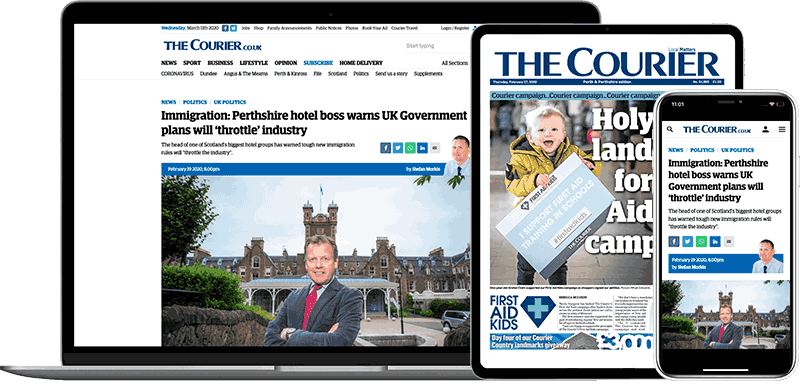 Help support quality local journalism … become a digital subscriber to The Courier
For as little as £5.99 a month you can access all of our content, including Premium articles.
Subscribe