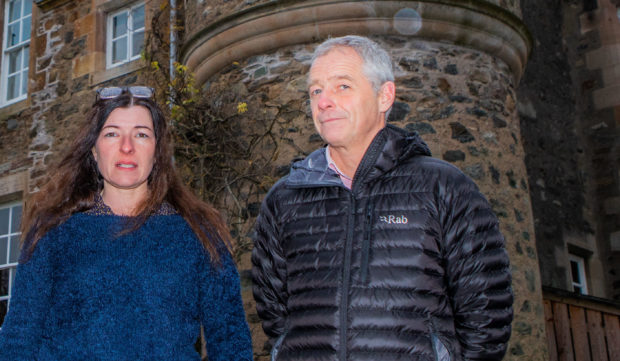 A former head teacher has demanded a criminal inquiry into his school's sudden closure.
Bill Colley is urging Police Scotland to investigate the truth behind allegations that led to the highly controversial shutdown of the New School Butterstone, near Dunkeld.
He also revealed he and the school's Head of Care Angela Gordon are suing the Care Inspectorate for loss of earnings and reputational damage.
Perth and Kinross Matters: Shocking new details bring home trauma of school closure
They told The Courier they will also take legal action against any individual or organisation that "stated or implied that there had been a failing at the school".
More than 20 vulnerable youngsters lost their education when the independent, residential school closed in November 2018 after just four days' warning.
Mr Colley has spoken out following a Scottish Social Services Council (SSSC) probe into Ms Gordon who was accused of "failing to report a child protection matter".
The SSSC has now dropped its investigation, saying there is a lack of evidence against Ms Gordon.
Ms Gordon was cleared of wrongdoing, found to have acted professionally and within guidelines, following an initial police inquiry that found the allegation she supposedly did not report was baseless to start with.
EXCLUSIVE: Child forcibly removed from bedroom during 'cruel' closure of Perthshire residential school
The finding comes as an independent inquiry gets under way into the school's closure.
Mr Colley said the false claims triggered enforcement action against the school by the Care Inspectorate, which led to the breakdown of a take-over deal – the Witherslack group was in talks to take the reins – and Butterstone's subsequent closure.
He believes the action taken by the Care Inspectorate was illegal.
In a joint statement, Mr Colley and Ms Gordon said: "As dedicated professionals, we have been subject to false allegations, denied natural justice, and wrongly held responsible for unnecessary closure of a very safe, caring and loving school community.
"At no time were we interviewed by the Care Inspectorate before they made their referrals and no evidence exists to support those decisions.
"Nor does any evidence exist to support the enforcement action taken against the school in November 2018."
The statement continues: "Whilst respecting the independent review, the level and extent of concerns around the false reporting of information is such that it is now critical for Police Scotland to investigate what was stated by those who have a public duty to act honestly in conducting their affairs."
The pair believe the Care Inspectorate "acted unlawfully", adding "if deliberate deception occurred, criminal charges should result and those found guilty of causing such harm to the school community should be brought to justice."
In their statement, Mr Colley and Ms Gordon said the Care Inspectorate should be "radically overhauled".
They also want the Scottish Government to consider how it can better defend professionals from false allegations and defamatory statements.
"The unnecessary closure of the school has caused immense suffering to vulnerable young people and their families, and considerable financial hardship to those loyal staff who lost their jobs," they said.
"The New School Butterstone is, to our knowledge, the first school in Scotland to be forced to close over something that did not happen and was known not to have happened."
An SSSC spokeswoman said: "We can confirm that we received a fitness to practise referral for Angela Gordon and following an investigation, have decided to take no further action on the basis of insufficient evidence."
The Care Inspectorate declined to comment.
The inquiry, led by James Martin CBE, is expected to conclude this summer.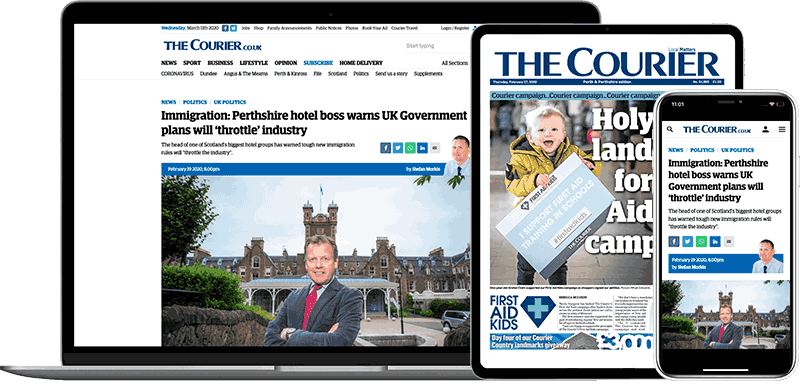 Help support quality local journalism … become a digital subscriber to The Courier
For as little as £5.99 a month you can access all of our content, including Premium articles.
Subscribe