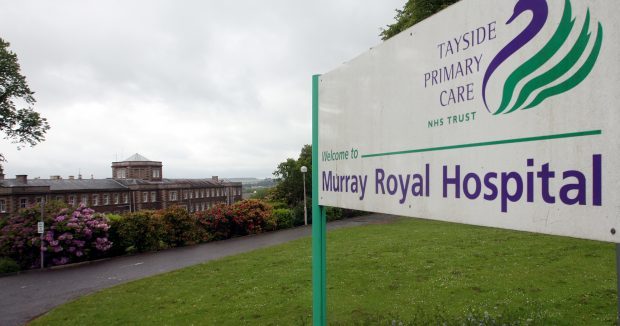 Tayside Health Board has admitted a list of health and safety failures that contributed to three young women taking their own lives at Murray Royal Hospital in Perth.
The health board pled guilty to failures between April 1 2012 and November 4 2015 that resulted in the deaths of Jodi McNab, Rebecca Sangster and Jacqueline Proctor.
The three woman had been patients at the Moredun ward at Murray Royal when they took their own lives.
Tayside Health Board faced charges including a failure to manage and control the risks of severe injury and death with regards to ligature points at the the hospital.
The board also admitted buying beds in the knowledge they contained multiple ligature anchor points and were not suitable for use in the ward.
They also failed to carry out suitable and sufficient assessments with risks associated with ligature points on the beds and failed to ensure beds were removed from the ward.
On May 18 2013, Jodie McNab, a 22-year-old from Perth, killed herself while a patient at the hospital.
The young woman spent the next five days in a coma before she died on May 22 at Perth Royal Infirmary.
The health board also admitted it had failed to effectively communicate to staff that Jodie McNab had previously secured a ligature to a bed in the ward.
NHS Tayside pled guilty to failing to remove wardrobe doors and door handles that led to the deaths of two woman at the hospital less than a week apart.
Rebecca Sangster from Scone died at Perth Royal Infirmary on October 27 2015 after attempting suicide while an inpatient at Murray Royal.
It was found the 31-year-old's death was a consequence of Tayside Health Board failing to remove wardrobe doors or properly asses or manage the risk of severe injury or death to Ms Sangster.
A failure to remove door knobs from an en-suite bathroom within a bedroom on the Moredun ward led to the death of Jacqueline Proctor on November 4 2015.
Other charges which the health board admitted included failing to provide adequate training for staff on their risk assessment software system Datix and failing to have an effective of system to implement the clinical and environmental risk assessments.
The case will go before Perth Sheriff Court again on Monday for sentencing.
A spokesperson for NHS Tayside said they could not comment due to it being an ongoing legal case.