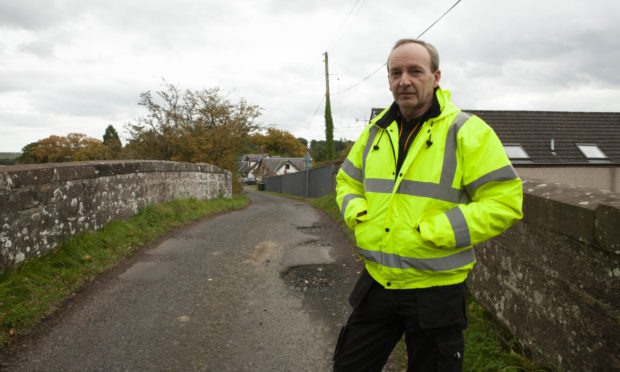 Impatient vandals have burst through gates installed to block a Perthshire farm track being used as a rat run.
Motorists trying to dodge A9 roadworks had been using a narrow farm road at Denmarkfield, south of Luncarty, to dodge miles of slow traffic.
Due to ongoing works to widen the A9 between Luncarty and Dunkeld, 40mph and 30mph speed restrictions have been enforced on the bustling carriageway for months, and are scheduled to continue for months to come.
A farm track had been accessible just before the start of the six mile stretch of roadworks and irresponsible drivers had been using the road to reach Luncarty and take the back roads to bypass the reduced speed limits.
These actions were slammed by Luncarty, Redgorton and Moneydie Community Council, with chairman and former traffic officer George Black explaining that the private road was not fit to cope with an influx of vehicles.
The owners of the farm quickly installed a gate to block off the road, but motorists have been ignoring the gate and in some cases, even chaining it open.
And last week, vandals burst the gate off its hinges and launched it into a neighbouring field, reopening the passageway. George says a new lynchpin will need to be installed to repair the gate.
Mr Black said: "Amidst the world concerns of a deadly virus and localised panic, some mindless, moronic idiot has taken it upon themselves to remove one of the Denmarkfield gates and throw it over the fence into an adjacent field.
"This act of sheer selfishness will cause more unnecessary work for already overstretched decent people who quite frankly have enough to do at this time.
"Perhaps the fool who did this – and who is probably responsible for the previous incidents – might want to come out in daylight and identify themselves."
Mr Black says that the farm owners have been threatened by angry motorists who arrive and can't get through the private road.
However, with incidents being recorded in the early morning, George says it's only a matter of time before the offenders are caught red-handed.
Directly addressing the culprits, Mr Black added: "Feel free to spout your reasoning for creating a danger or maybe even take a walk down there at dusk when someone taking a shortcut is hurrying home in their car, not paying proper attention to who may be walking there."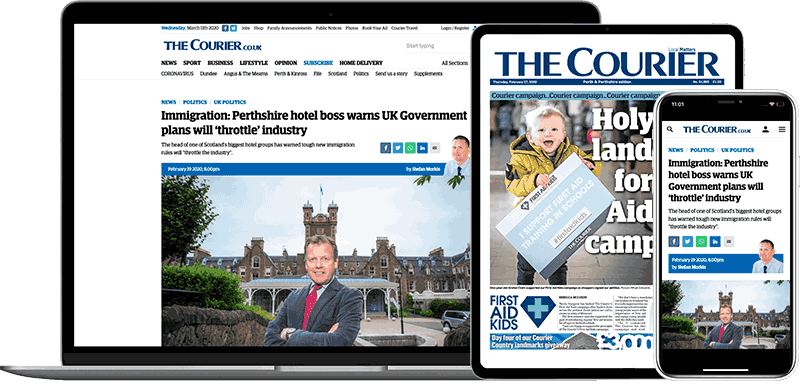 Help support quality local journalism … become a digital subscriber to The Courier
For as little as £5.99 a month you can access all of our content, including Premium articles.
Subscribe