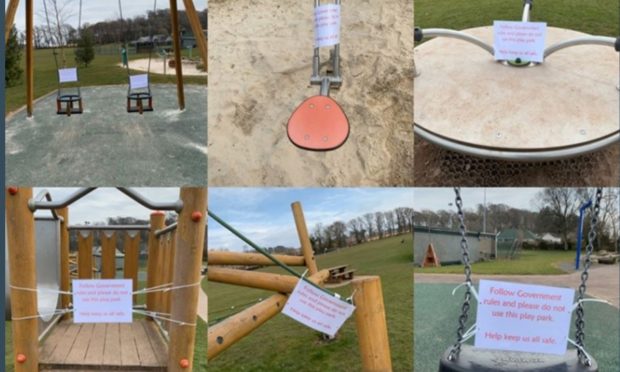 Play parks across Perth and Kinross have been closed for the foreseeable future.
Warning signs appeared on play equipment at sites across the region on Wednesday.
The notices, printed in red lettering, urge the public not to use the equipment and "help keep us safe".
In a statement Perth and Kinross council said: "Following the latest government advice, we are shutting all public play areas until further notice to help with the national effort to prevent the spread of coronavirus.
"We will reopened them as soon as we receive instructions to say it is safe to do so.
"Your cooperation is greatly appreciated during these unprecedented times.
"Our public parks are still available for taking daily exercise, however, please do remember that gatherings of more than two are restricted to household members only."