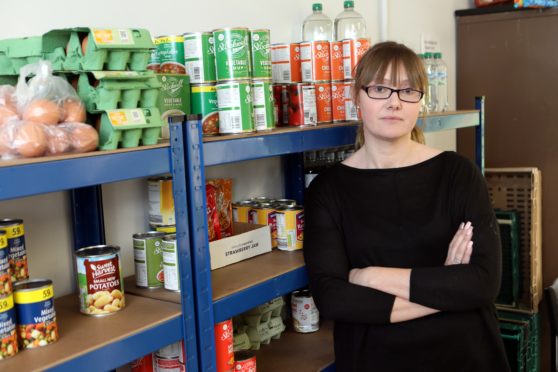 Restrictions put in place by supermarkets to combat coronavirus-related panic buying means that many foodbanks are now struggling to purchase what they need.
While many foodbanks have money to buy food, the generosity of the public is being curtailed in places because new rules limiting purchases to two or three per single item prevented foodbanks from getting enough stock.
Councillor Michael Marra of Dundee's Lochee ward said it was an issue that had come up at foodbanks locally.
But following discussions he had with a senior national official at Tesco, the Labour councillor said had been made clear to him that this was currently a problem across Britain.
"People are continuing to be generous to foodbanks," Mr Marra said.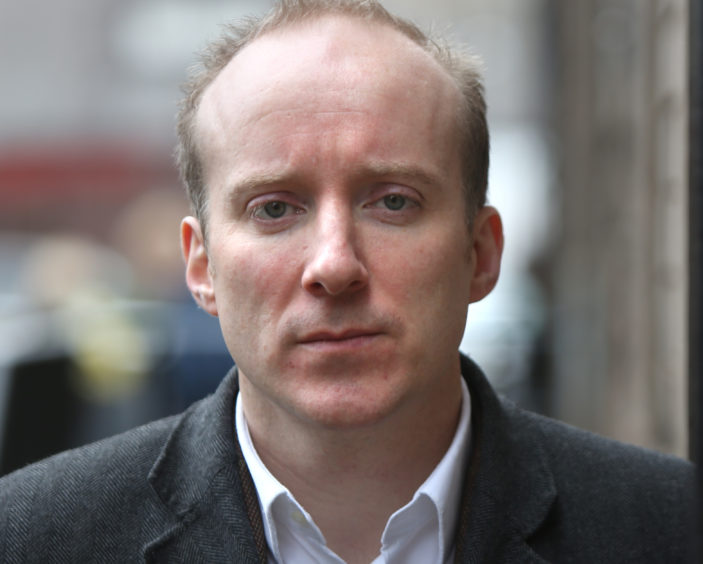 "They recognise there's a lot of people in real need and that need is only going to increase in the coming weeks.
"But given the restrictions put in place by supermarkets to stop panic buying – people are being restricted in the number of single items they can buy – much of that generosity is now coming in cash.
"Obviously if you can't get more than three of something, that's not really practical when you are trying to stock up a foodbank."
Mr Marra said supermarkets are aware of the issue and discussions are ongoing nationally to deal with it. But it's an urgent need and at a time when more people are being pushed into food poverty by the economic consequences of coronavirus, he hoped it would be resolved soon.
He said it was quite likely resolutions might be channelled through organisations like FareShare – the UK's largest hunger fighting charity that supports over 11,000 charities and community groups, including food banks.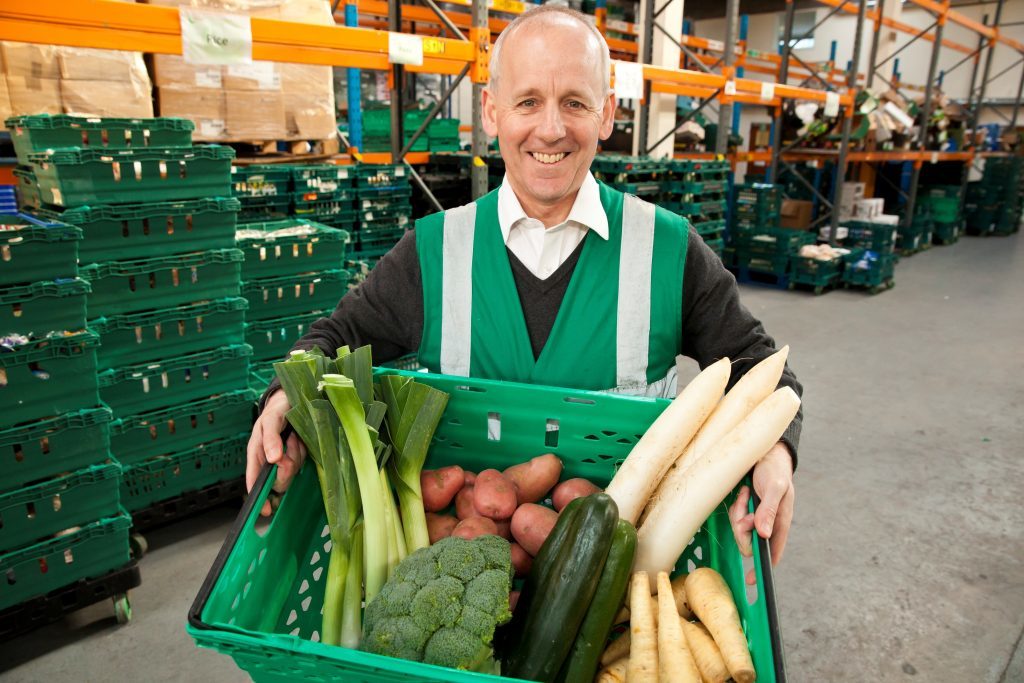 The Tayside & Fife FareShare provides quality surplus food to over 90 community projects throughout Dundee, Perth and Kinross and Angus.
However, following a recent situation where the Lochee Community Larder in his own ward was running "desperately low" on stock after a "breakdown in communication" with FareShare, he said great care needed to be taken that services were "patched up". He also said that FareShare itself often had to go out and buy stock and might itself run into issues.
The Courier spoke to several foodbanks and community food groups which confirmed the consequences of limited purchases in supermarkets were currently very real.
Samantha Bruce of Lochee Community Larder said the current situation was "infuriating".
She said: "We are really struggling to get tinned items for the larder and are being turned away at the checkouts despite clearly being foodbank workers.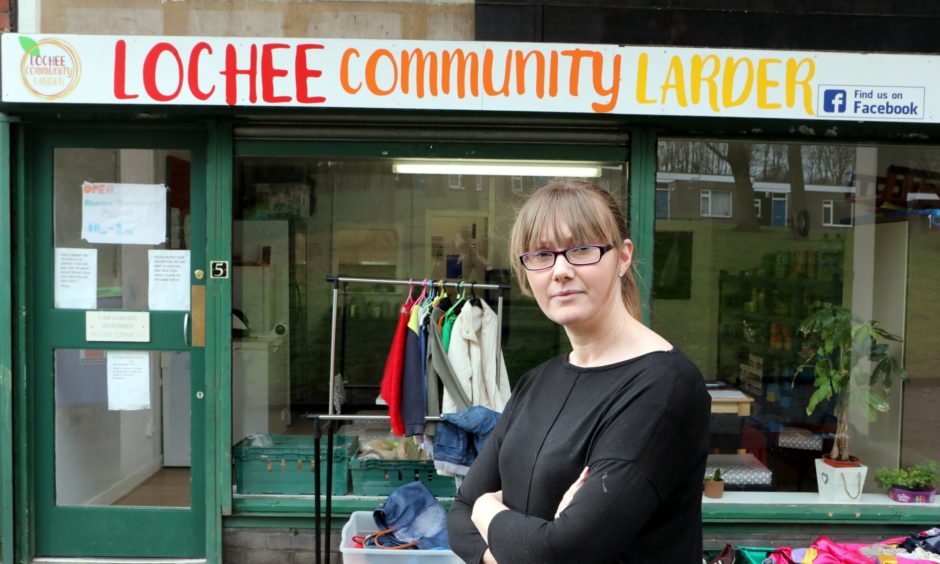 "It is tough time for everyone but there has to be a resolution to the problem somewhere.
"I did a shop today and had to go to three or four different shops, cash and carrys etc and still couldn't get what we needed to sustain the larder."
Joyce Leggate, chairman of Kirkcaldy Foodbank, said: "We are also having issues with ordering from supermarkets as they are still restricting the number of items we can purchase to two so that is of no use to us.
"We have been in touch with IFAN (Independent Food Air Network UK) and they have raised this at national level too.
"We would have expected a better service as we try to help the most vulnerable."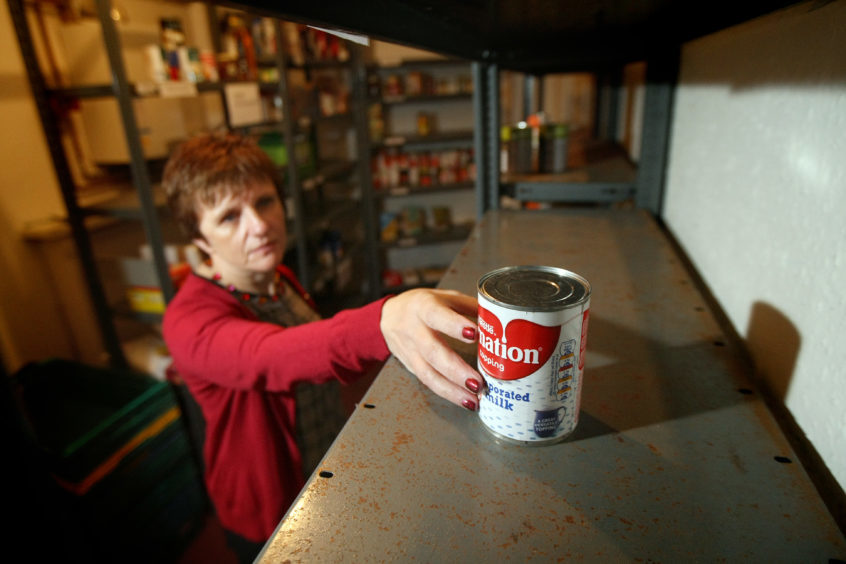 Faisal Hussein, CEO of Yusef Youth Initiative in Dundee said the city's Taught by Muhammad foodbank had also experienced similar issues.
"We have received money donations but there is a lack of supply," he said.
"It is because supermarkets can't support bulk buying as manufacturing/production has slowed down too. If supermarkets or even food producers/manufacturers can make arrangements for food banks it would be greatly appreciated.
"Yes, volunteers are ready to make purchases from supermarkets but three items per time doesn't really go far with the rise of referrals at the food bank."
Richard Wemyss of East Neuk Foodbank said it wasn't a problem they'd experienced with supermarkets so far as they have not needed to buy yet. There could be problems in the future, however, and he backed calls for a more streamlined system.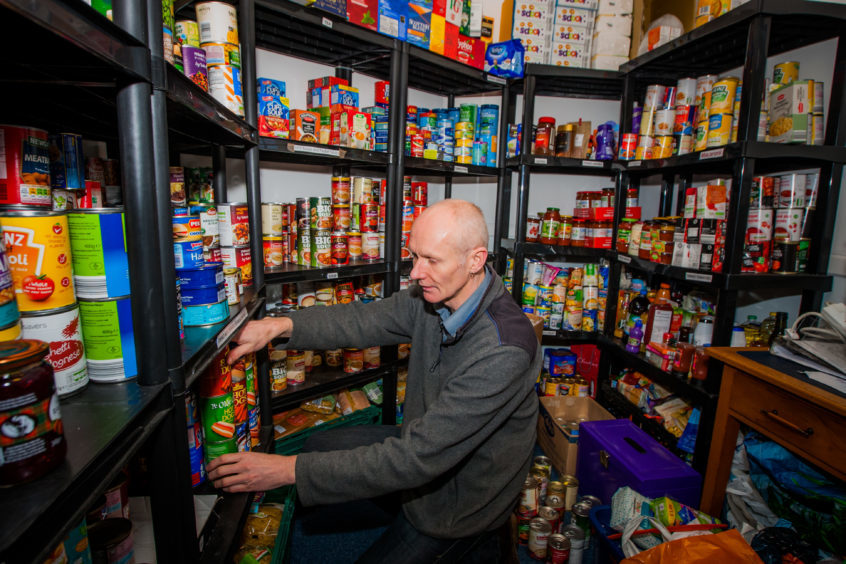 "Our food donations have been amazing so far," he said, "and although we are certainly not very well stocked we have not needed to go to any supermarket to buy.
"We probably will in a couple of weeks time and I hope that systems are sorted out by then.
"We do expect food donations to fall as churches who have been staunch supporters are closed. Many of these church members are people who are in the vulnerable category who need to stay indoors longer than the younger people.
"It would be good to know that foodbanks could have an arrangement with some supermarkets so that we can ensure we can provide food to people that find themselves in difficulty in these times."
WHAT DO THE SUPERMARKETS SAY?
The Courier contacted a variety of UK supermarkets to ask what was being done to help resolve the foodbank supply chain problem. This is how they responded:
Convenience retailer Co-op said that from next week, it will be donating £1.5 million worth of food to FareShare, in a show of co-operation to help boost stocks, support local communities and those citizens who are struggling amid the ongoing coronavirus outbreak.
These essential food products will be split amongst FareShare's 23 regional centres, and then supplied to a network of local community groups across the country.
Jo Whitfield, CEO, Co-op Food, said: "Foodbanks have never been more important, so it makes sense that we provide support to help FareShare keep people fed and watered during this unprecedented time.
"Co-op already supports around 1,500 local community groups with our national food redistribution programme, Food Share, and we know that they are finding it tough at the moment, so I'm really pleased and proud we can provide FareShare directly with the essential products they need to help our communities. "
Lindsay Boswell, CEO FareShare, said "At this time of huge uncertainty, we all need to pull together to help those most vulnerable and most affected by the issues caused by the coronavirus pandemic.
"The very generous support of £1.5 million worth of food from the Co-op will enable the FareShare network to maintain a continued vital food supply line into our charities over a prolonged period of 10 weeks."
Lidl said it will be rolling out its new customer food donation boxes in stores nationwide in an effort to help local community groups and those in need of food and supplies. The initiative comes as an extension of its existing 'Feed in Back' scheme which is run in partnership with Neighbourly.
Customer donations will be distributed to a broad range of organisations across Neighbourly's extensive network of community partners including food banks, community centres, soup kitchens and more, where any donated food will be put to good use every day.
Christian Härtnagel, CEO at Lidl GB said: "The current situation continues to be very challenging for everyone and that's why we're extending our 'Feed it Back' scheme with Neighbourly in our stores to offer our customers the chance to help make a difference too, if they feel they are able to. In these trying times, it's vitally important that we look to help those within our communities who are in most need of our support."
In recent days companies like John Lewis, M&S and Aldi  have announced donations to charities in recent days while Asda announced last week it was donating £5 million to the Trussell Trust and FareShare as part of an effort to help four million vulnerable families. Tesco were also approached for comment.
Andrew Opie, Director of Food & Sustainability at the British Retail Consortium said: "Given the unprecedented circumstances facing the country, retailers recognise the pressures that foodbanks, hygiene banks and vulnerable people are experiencing.
"They are working hard to ensure that everyone, including the most vulnerable in society, can get the items they need.
"Many already work in partnership with community groups and foodbanks to help the most disadvantaged groups and will continue to support those who are most in need."