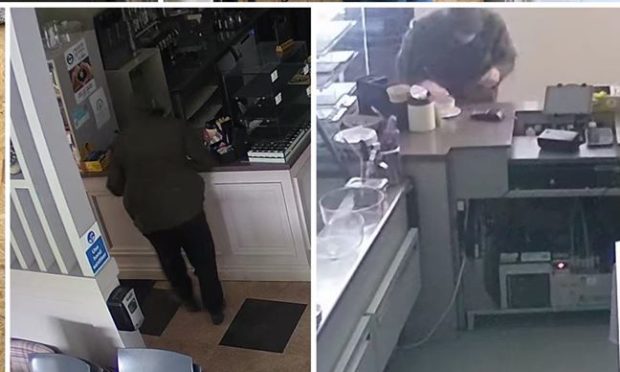 A 45-year-old man has been charged in connection with a pair of break-ins in Perth city centre.
A raider looted a coffee shop Willows on Thursday morning and an attempt was also made to break into a nearby music shop.
The St John's Place cafe had its windows smashed at around 9.20am by a thief who was caught on CCTV pilfering cash from the counter.
With the usually busy street outside deserted, the looter had smashed through the front of the coffee shop unseen, before helping himself to a two figure sum of money.
The incident was reported by a neighbour and premises was quickly boarded up.
A spokesperson said: "It's only taken a few days for us to be broken into in broad daylight.
"Thankfully he didn't get much and not too much damage (was) done but just goes to show that people like that will take advantage of an already awful situation.
"Massive thank you to Clarke Moir Joinery for their rapid response to make the building safe, Police Scotland for being on the scene within minutes and our eagle eyed neighbour Denis who alerted us.
"Please be safe out there, with less people around to see what's going on, there will be more people looking to take advantage of this."
Police arrested and charged a 45-year-old man in connection with the incident and an attempted break-in at Bandwagon on St Paul's Square at around 6.50pm the evening before.
The man has been released and is due to appear in court at a later date.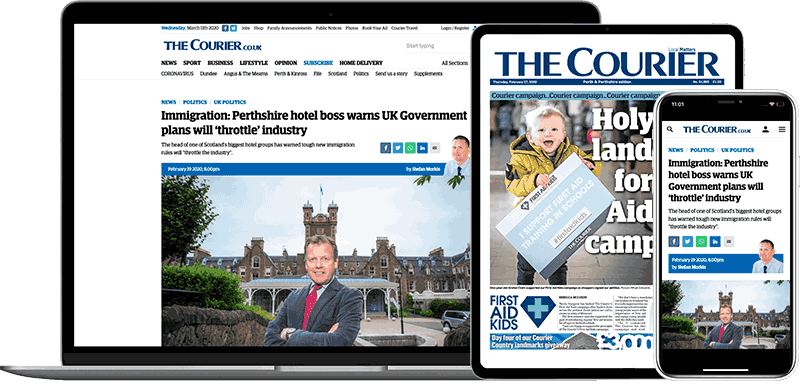 Help support quality local journalism … become a digital subscriber to The Courier
For as little as £5.99 a month you can access all of our content, including Premium articles.
Subscribe