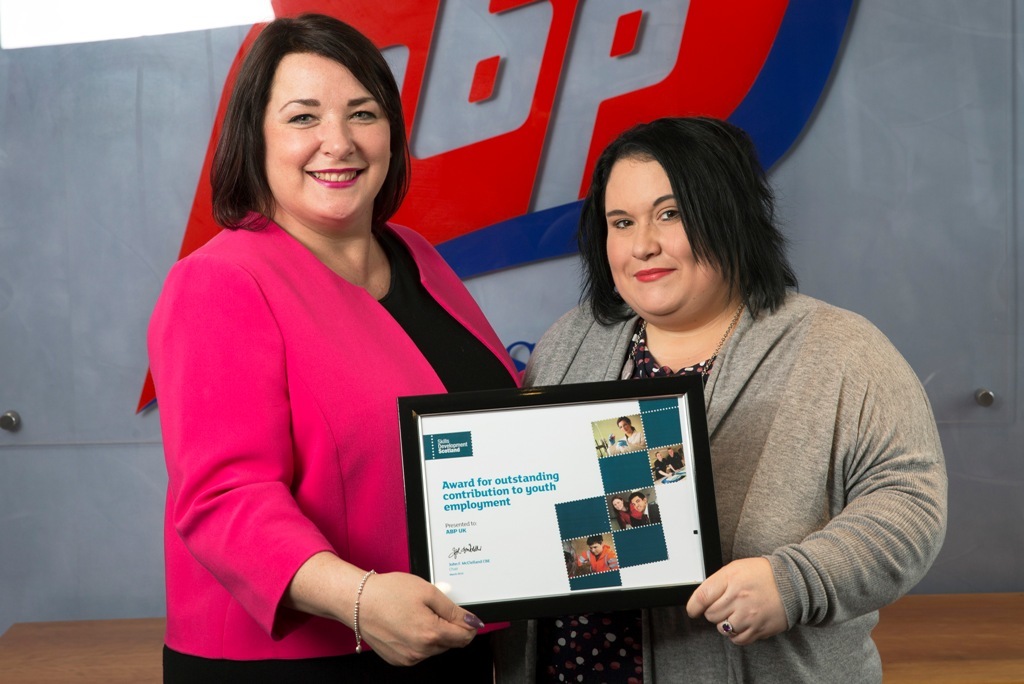 A Perth-based meat processing company has been named Skills Development Scotland's (SDS) Youth Employer of the Month for its commitment to Modern Apprenticeships and training.
A number of employees at ABP Food Group's Inveralmond Industrial Estate site have completed their Food and Drink Operations meat and poultry processing Modern Apprenticeship training, with 14 workers currently receiving their apprenticeship training from Stewart McClymont of Scottish Meat Training.
The company's Human Resources Officer Sonia Riveiro said ABP was delighted to receive the Award.
Sonia, who works with local schools to promote careers in the food industry, said: "We want the best people to work for us, so we invest strongly in training and development.
"We worked with SDS on a full workforce development plan including our youth engagement strategy, because it can be challenging to attract young people into our business and our industry, and it has worked.
ABP plans to recruit more Modern Apprentices in the next two years. The company recently worked with local long-term unemployed young people to help them get the skills to get back into work by offering CV writing and interview skills workshops.
Its workforce includes people from 11 nationalities. This prompted the company to offer language training, supported by Scottish Enterprise, which will give people access to more development opportunities. It also works closely with minority communities support organisation MEAD to ensure their foreign workers have the support they need outside of work.
The company was nominated for the SDS Award by SDS Relationship Account Executive Claire Owens. "The importance ABP places on training and developing people is showing great results for individuals and the business and I am delighted that commitment has been recognised," she said.
Scotland's food and drink sector employs more than 115,000 people across the country and is worth more than £11 billion each year to the nation's economy.
A recent report by business advisory firm BDO LLP found that 86 per cent of Scottish food and drink firms are predicting a growth in revenue during the next year, with some predictions as high as 20 per cent.
The same report found that many employers had concerns about recruiting skilled staff and were using product innovation, improved management and increased investment to drive growth.
SDS is working with employers across the sector to help them meet their skills needs, with a new edition of the Skills Investment Plan for Scotland's Food and Drink Sector due to be published in the coming months.
The first edition of the plan, published in 2012, set out the key skills issues facing the sector, as well as a series of priorities for future skills development and investment, ranging from talent attraction to leadership and innovation.
Gerry McBride, Key Sector Manager for Food and Drink at SDS, said: "The first Skills Investment Plan saw real progress being made across a number of areas from attracting new entrants to the sector to helping employers boost the skills of their workforce, and I am confident the refreshed plan can continue to have a positive effect."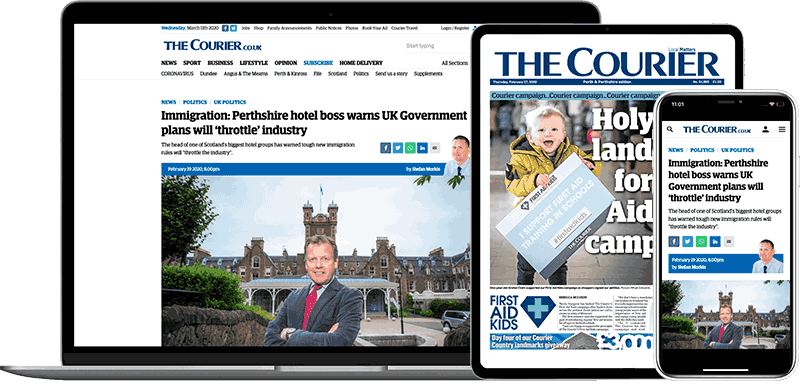 Help support quality local journalism … become a digital subscriber to The Courier
For as little as £5.99 a month you can access all of our content, including Premium articles.
Subscribe