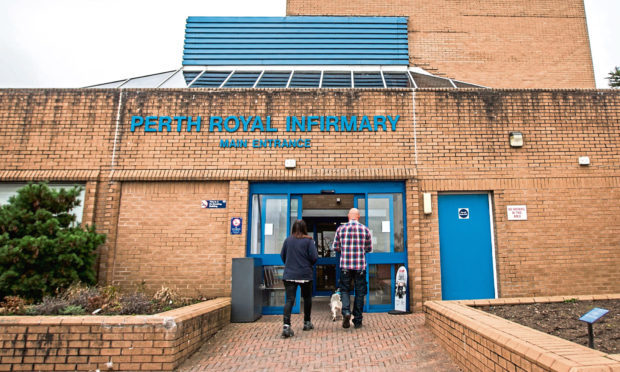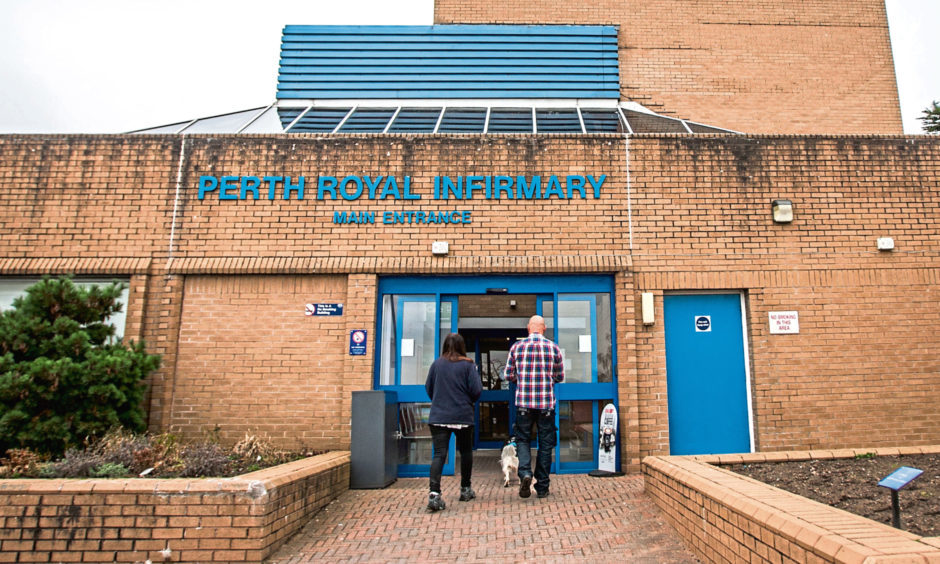 A ward which cares for elderly patients at Perth Royal Infirmary has been closed due to an outbreak of coronavirus at the NHS Tayside hospital.
The Courier understands that staff members on Tay Ward tested positive for Covid-19 resulting in the section of the hospital being shut down late on Friday evening.
Tay Ward is part of the medicine for the elderly unit within the scope of Perth and
Kinross Health and Social Care Partnership (HSCP) and provides rehabilitation for patients aged 65 years and over.
Perth and Kinross HSCP confirmed it had been locked down due to coronavirus.
A spokesperson for the partnership said: "Tay Ward at Perth Royal Infirmary has been closed temporarily due to Covid-19.
"Fortunately, there were no patients in the ward at the time it closed.
"All appropriate infection prevention and control measures have been put in place to ensure that the ward will be able to re-open when it is required."
An NHS Tayside employee, who wished to remain anonymous, told The Courier staff members working on the ward had tested positive for the virus.
The whistleblower said: "Perth Royal Infirmary has had to close one of its care of the elderly wards, Tay Ward, due to several cases of Covid-19 .
"Staff have been positive and there are others who have symptoms.
"Around eight staff are positive or symptomatic.
"The ward was closed on Friday but was locked down before."
The partnership would not respond directly to the claims about staff.
Tay Ward was already under stringent infection control guidelines before the outbreak of the global coronavirus pandemic.
Policy on the ward insisted there were only two visitors to a bed and visitors were not to sit on patient's beds or chairs.
Visitors were also required to use the hand cleansing gel on entering and
leaving the ward to help stop the spread of infections.
Hundreds of NHS Tayside workers have been tested for coronavirus at a staff assessment centre since mid-March with 540 out of 642 tested cleared to return to work last week.
Frontline workers, GPs, health and social care partnership staff, hospital staff, and pharmacists are all being seen at the NHS Tayside assessment hub.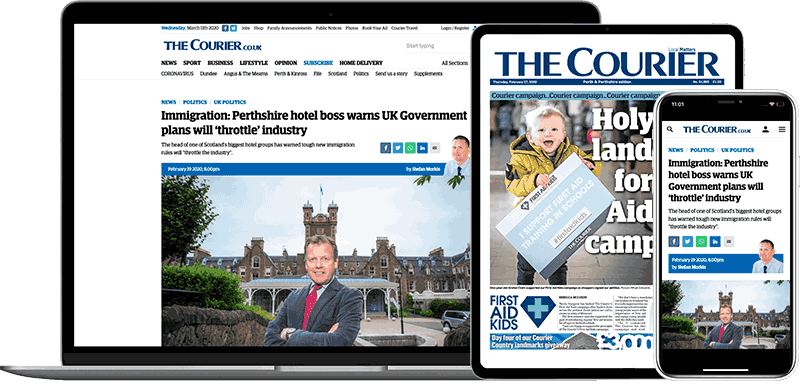 Help support quality local journalism … become a digital subscriber to The Courier
For as little as £5.99 a month you can access all of our content, including Premium articles.
Subscribe