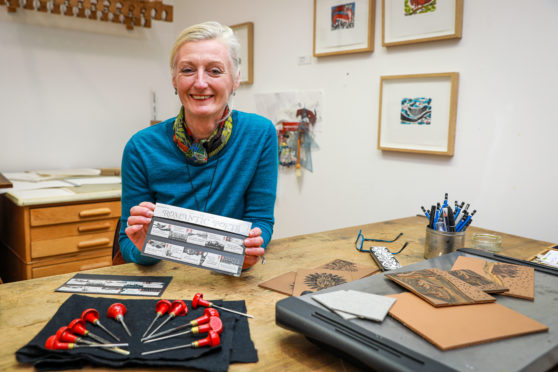 A Perthshire artist has been given her "dream commission" after illustrating ten new limited edition stamps for the Royal Mail celebrating the Romantic poets and the 250th anniversary of William Wordsworth's birth.
Linda Farquharson, who lives in Dunkeld, helped create the lino-cut print designs for the limited run that features the poetry of Wordsworth, William Blake, John Keats and Walter Scott.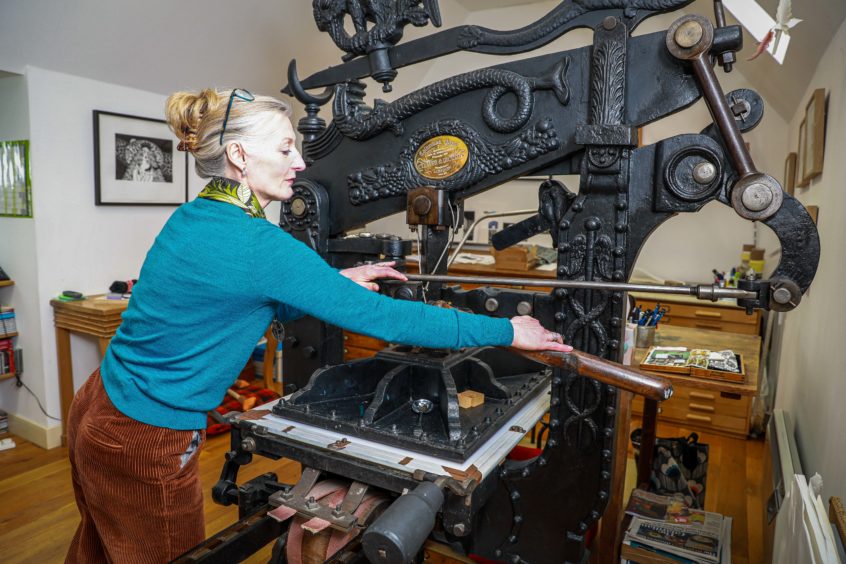 The printer, who studied at Duncan of Jordanstone College of Art and Design in Dundee, has been working on the project since November 2018 but can only now talk about her endeavours after the stamps were released earlier this week.

Linda was first approached by Manchester group The Chase and worked with their designer Ben Casey who made a pitch to the Royal Mail before the pair spent six months with layouts, designs, and cuts for each stamp.
She said: "I'm very excited to be a part of it.
"I wasn't able to tell anyone or talk about it all. I had done the work but no-one knew about it until they were released so the last few days have been really really exciting.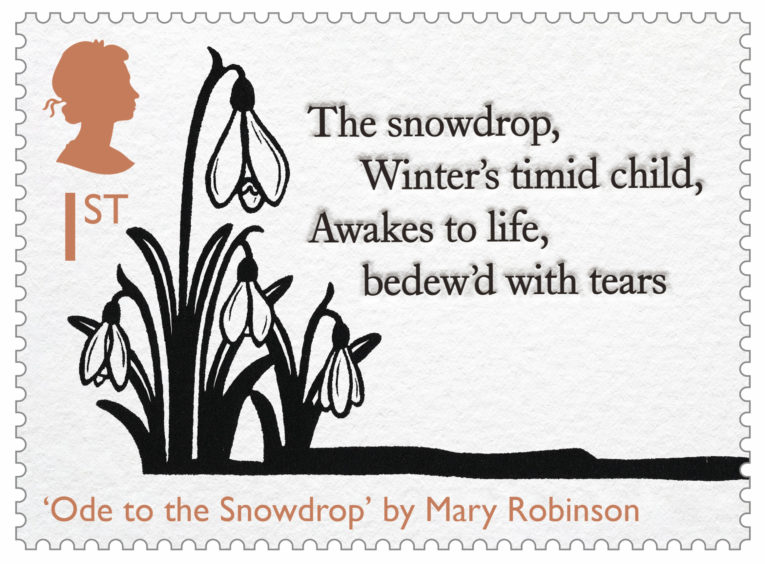 "As an illustrator you dream about getting a commission like this but you never really think it's going to happen to you."
Originally from Fettercairn, Linda makes all her artwork by hand and with the help of a Columbian printing press dating back to around 1850.
She said: "Everything is done by hand, all the blocks are cut and drawn onto the linoleum.
"It's not a quick process, it's not instant."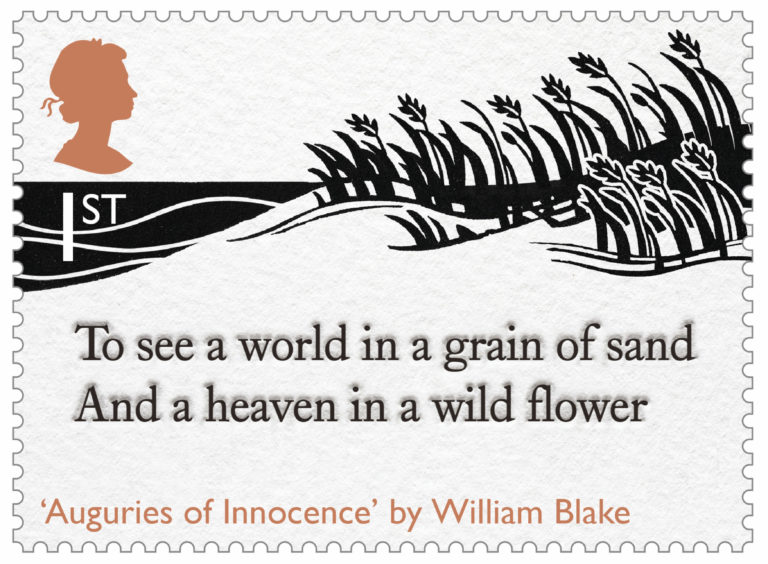 Linda hopes the limited run will encourage people to write more letters and read more poetry.
She said: "The poetry of the Romantic poets seem particularly apt at this time.
"This will maybe encourage people to look at more poetry.
"I sincerely hope people enjoy looking at this limited edition of linocut stamps and perhaps using them to write a card or a letter to a friend or loved one who can't be visited just now."
Philip Parker, a Royal Mail spokesperson, said: "The Romantic poets composed some of the most loved poetry of all time, and our striking new stamps celebrate the genius of their imaginations."