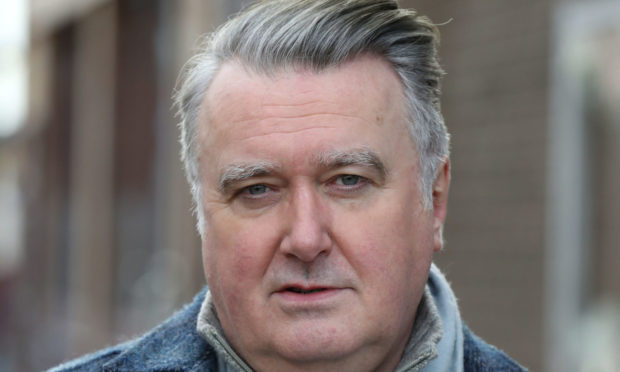 Ochil and South Perthshire MP John Nicolson is hoping to provide technology to help people in hospital with coronavirus to remain in contact with their loved ones.
The SNP MP has started a fundraiser to buy tablet devices for hospitals in and around his constituency, so quarantined patients who are unable to see their families can make video calls and maintain vital social contact.
He is working with NHS Forth Valley and NHS Tayside, as well as local businesses and plans to buy devices from local suppliers in and around Ochil and South Perthshire.
The money raised will be divided equally between the COVID-19 intensive care units of Perth Royal Infirmary and the Forth Valley Royal Hospital.
More than £1,000 has already been donated to the project, which was inspired by Mr Nicolson's mother's time in hospital for non-coronavirus related treatment. He hopes to raise another £4,000.
Mr Nicolson said: "Having my own mum in hospital recently brought home to me again how important it is for patients to be able to stay in touch with relatives and friends, especially now that hospital visits aren't possible.
"Keeping in touch with relatives and friends is a vital part of patient recovery and helps with their overall wellbeing, and the tablet devices we are donating to local hospitals will go some way to bringing families together in what can be a very lonely time for coronavirus patients."
Craig Holden, fundraising manager at NHS Forth Valley, welcomed the offer, adding: "Our staff always prioritise the needs of our patients, keeping in touch with relatives and friends is a vital part of patients recovery and helps with their overall wellbeing."