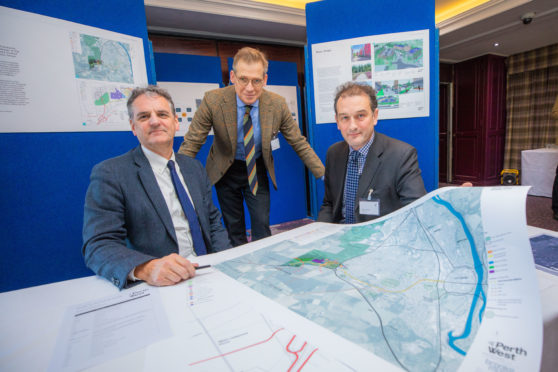 Developers have submitted a planning application for the final stage of a major building project on the outskirts of Perth, which began nearly 20 years ago.
The John Dewar Lamberkin Trust (JDLT) have put forward a proposal to Perth and Kinross Council to complete the Cherrybank development at Broxden.
The Trust said completing the Cherrybank project will help it move forward with its Perth West plans, also pencilled in for land surrounding Broxden.
JDLT, in partnership with Craigrossie Properties and Bellway Homes, have sought permission from the local authority to build 49 new houses.
Plans unveiled for futuristic Perth West development which includes 1,600 homes and 1,000 jobs
The group has secured consent for truck parking, hydrogen refuelling and a solar array for land adjacent to the Broxden Park and Ride facility, land set aside for commercial development.
Alexander Dewar, of the John Dewar Lamberkin Trust, said: "The Broxden development has taken nearly 20 years to complete and it is has been fantastic to support the expansion plans of local businesses who have seen the site as a suitable location for investment.
"During this time it became increasingly apparent that parts of the commercial site were not meeting commercial business requirements and it has been through a constructive relationship with Perth and Kinross Council that we have been able to find uses for those parts of the site, aligned to the council's low carbon agenda.
"The site for which the change of use application has been submitted has not attracted any market interest as employment land.
"We believe this to be the result of a combination of access constraints, topography, dislocation from the Broxden Services Park and the prospects of the emerging Perth Eco Innovation Park.
"Completing the Cherrybank development will enable much needed capital to be directed towards realising the Perth Eco Innovation Park and all the associated benefits for the city and the region."
The Trust unveiled its plans for the futuristic Perth West project earlier this year before submitting a Planning Advice Note (PAN) to the local authority in March.
The multi-million-pound project promises 1,600 new homes, 1,000 jobs alongside a  primary school, hotel, leisure facilities, distribution centre and business park and is expected to contribute nearly £500 million to the Tayside economy over the next 25 years.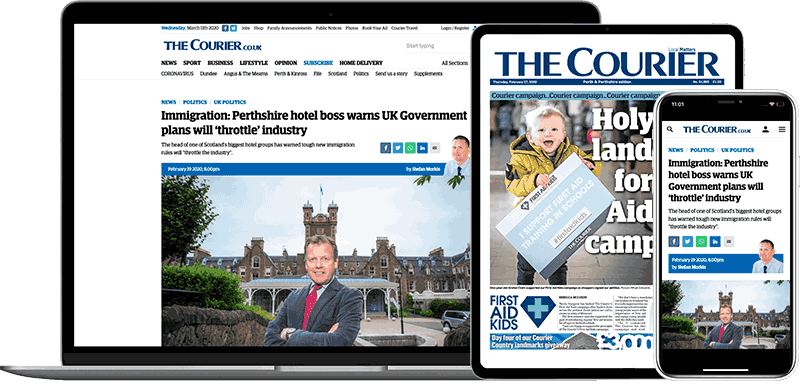 Help support quality local journalism … become a digital subscriber to The Courier
For as little as £5.99 a month you can access all of our content, including Premium articles.
Subscribe