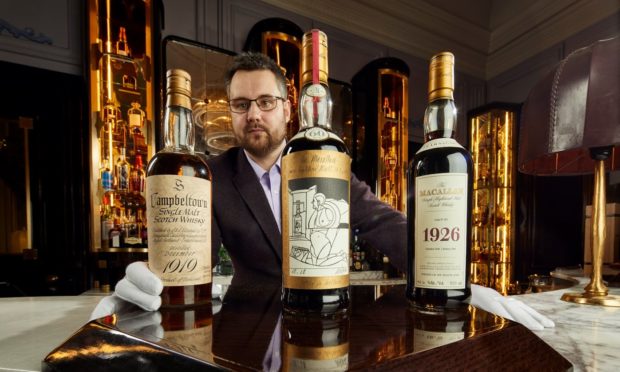 A multi-million-pound whisky auction has been sabotaged by cyber criminals.
Police are hunting crooks who attacked the databases and website of the Inveralmond-based Whisky Auctioneer.
It happened during a record-breaking sale of nearly 4,000 bottles of rare whisky, including a Macallan which was expected to fetch more than £1 million.
The so-called "perfect collection" was given to the Perth firm by the family of the late Richard Gooding, a private collector and soft drinks magnate from Colorado.
The attack happened just as the auction was due to close.
Customers from around the world have been contacted about the hack. It is not clear yet if and how they are affected but the Whisky Auctioneer said hackers would only have had potential access to a "limited quantity" of personal data.
No credit card or bank details appear to have been stolen.
The company said it hopes to restart the auction, which had already sold more than 1,900 bottles worth £3.2 million, at a later date.
Whisky Auctioneer founder Iain McClune told The Courier: "On Monday, our website received a significant Distribute Denial-of-Service (DDoS) cyber attack causing disruption to our service.
"Despite immediate upgrading of defences and resourcing to protect against this occurring again, a more targeted sophisticated and sustained attack took place at around 10.30pm on Tuesday, potentially resulting in unauthorised access to a limited quantity of data."
He added: "We are continuing to investigate this incident.
"As a precaution, we've informed customers who could possibly be affected by this via email, and we have outlined the immediate actions they should take in response to reduce any potential impact should personal date have been accessed.
"There is no evidence at this stage that bank or credit card details have been comprised at this stage."
The company has reported the attack to Police Scotland, as well as Action Fraud – the national fraud and cyber crime reporting centre – and the Information Commissioner's Office.
Mr McClune said: "Our dedicated team takes data and cyber security incredibly seriously, continuously improving and updating our systems in line with both official and expert advice."
He confirmed the website had been taken down while the investigation is ongoing, and the Perfect Collection sale has postponed indefinitely.
"Our team is working extremely hard to minimise the impacts on our valued customers and get the website back up and running.
"We will keep our customers informed throughout the process and apologise wholeheartedly for any inconvenience caused as a result of this situation."
A Police Scotland spokesman said: "We received report of a cyber incident from a business in Perth on Tuesday, 21 April, 2020. Our engagement with the business is ongoing and enquiries are at an early stage."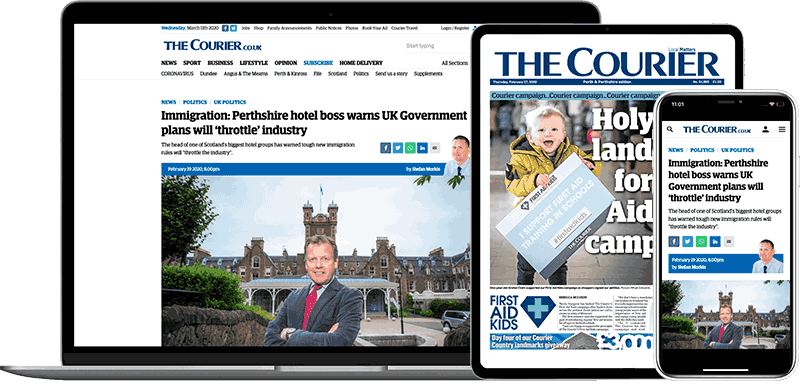 Help support quality local journalism … become a digital subscriber to The Courier
For as little as £5.99 a month you can access all of our content, including Premium articles.
Subscribe