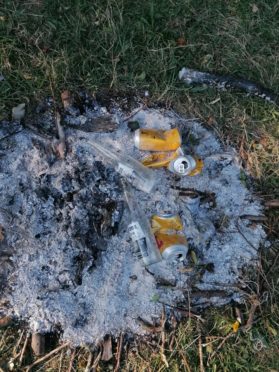 Cases of vandalism and illicit gatherings across Perth and Kinross during the lockdown have caused anger among local people.
Vandalism at the Birks of Aberfeldy, as well as evidence of group gatherings in Stanley and Kinross, have caused locals to further urge each other to remain at home.
Stanley resident, Aleksandra Marzejewska took to social media to share photos of empty bottles and cans left lying around near Stanley Mills. She had come across them on a walk.
She wrote: "I will clean up this today. Whoever you are, don't do this again.
"It is dry and easy [to catch] fire."
Meanwhile in Aberfeldy, vandals had painted obscene language on notice boards at the Birks.
Scottish Conservative Councillor for the Highland ward, John Duff condemned the actions of those responsible and encouraged anyone with information to contact the police.
He said: "The spray painting in the Birks was a mindless act of vandalism which would be very upsetting at any time but, during the present situation, has infuriated locals.
"If anyone has information about the vandal(s), please inform the police.
"I am very grateful to the people who immediately attended to remove the damage, which symbolises the strength of community spirit that is evident in the town."
He added: "The vast majority of the population are obeying the law, staying at home, keeping their distance, not making any non-essential journeys, protecting lives ,and this has slowed down the spread of the virus and given the NHS time to prepare and handle the effects of the pandemic.
"However, there are a few selfish and irresponsible people whose unlawful behaviour is risking not only their own health but that of everyone else around them and will cause this lockdown to be with us longer than it needs to be."
In Kinross, three men received fixed penalty notices for breaching government guidelines on social distancing following reports of a house party on Sunday evening.
A Police Scotland spokesperson said: "Police received a report of an ongoing house party at an address in Dalwhamie Street, Kinross around 9.15pm on Sunday 26 April.
"Police attended and three men were issued with fixed penalty notices for breaching government guidelines."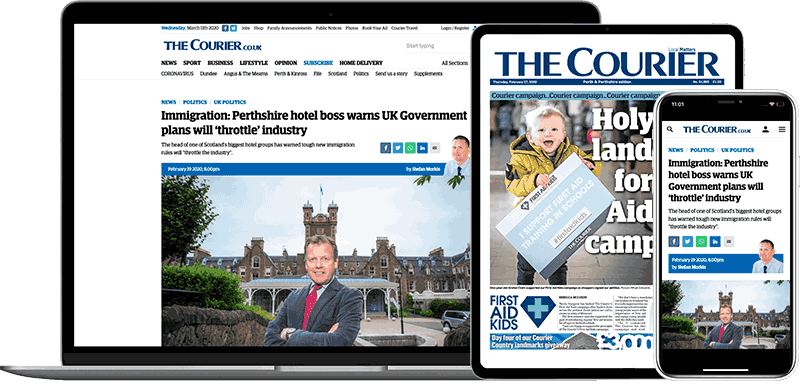 Help support quality local journalism … become a digital subscriber to The Courier
For as little as £5.99 a month you can access all of our content, including Premium articles.
Subscribe