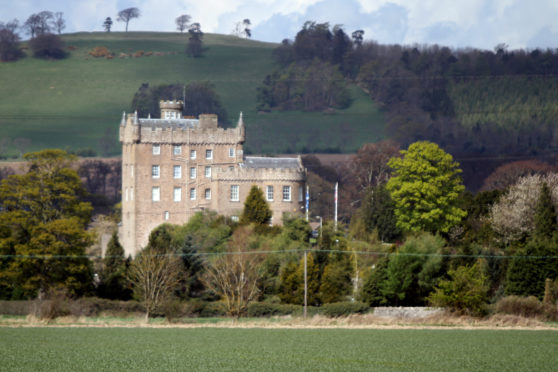 One of Scotland's youngest killers died in a Tayside jail after taking so-called zombie drug Spice, a sheriff has ruled.
Thomas Shields died in 2017 after inhaling fumes from a piece of paper daubed with the lethal drug inside Castle Huntly prison in Perthshire.
Sheriff Pino di Emidio said it was impossible for anyone using the synthetic cannabinoid to know its concentration on the particular piece of paper they were using.
Shields – who was serving a life sentence after murdering a man when he was 15 – had been subject to disciplinary proceedings in early 2017 after being found under the influence of drugs in prison.
On October 2 2017 he was found dead in his cell, just months before completing his 14-year sentence.
Shields, 30, was convicted of murder in 2004, with the punishment period of his life sentence reduced from 18 to 14 years on appeal.
A fatal accident inquiry at Perth Sheriff Court was told he had successfully completed his home leave period.
In a written judgment, Sheriff di Emidio said: "The only significant market for this product is within the confines of the prison system."
He noted the Scottish Prison Service had started investing in Rapiscan machines which aid detection of NPS and other illicit substances.
Sheriff di Emidio said: "He may have brought the item in himself or he may have been supplied by another prisoner within the prison.
"Tragically the deceased, who had been incarcerated from a very young age, was close to release on licence at the time of his death.
"There were no reasonable precautions that could have been taken that might realistically prevent other deaths in similar circumstances."