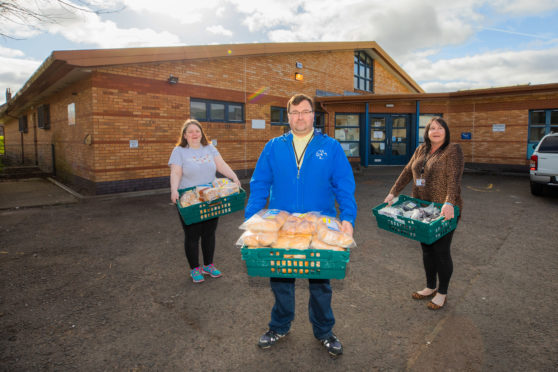 Hard-pressed communities across Perth have secured more than £90,000 of Scottish Government aid.
The windfall was arranged by Fair City charity Letham4All, which is taking on a new role as a community anchor group.
The organisation was one of the first in the area to begin offering support to struggling families at the start of the pandemic, quickly establishing a busy food larder at the city's Letham Centre.
Group leaders applied for funding from the Scottish Government as part of its Covid 19 emergency response.
An award of £92,500 has been approved, which will be shared by Letham4All to 15 local organisations.
Groups are also being invited to apply for a share of the charity's new £20,000 fund that has been set up to support further causes.
Chairman Jon Kidd said: "Although not a cause to celebrate, Letham4All are pleased to take on this community anchor role to help access more resources to help local people through these truly awful times.
"We are supporting projects and organisations that support adults and young people to manage and recover their mental health, helping people who are in crisis and to support groups who are supporting their communities."
Those that will benefit include Strathtay Harriers, Mindspace, Plus Perth and Letham Climate Change.
Mr Kidd said: "In addition to the groups who helped to shape our application, we also secured a community pot of £20,000 to enable non-profit organisations to bid for up to £1,500 to help them tackle issues that arise as we move through the pandemic and cope with the 'new normal' as we slowly emerge out of lockdown.
"It is the role of Letham4All to ensure this funding gets quickly to the community organisations that need it, and monitor how it is spent by them."
The government's Covid-19 Supporting Communities Fund is managed by the National Lottery, and aims to bring immediate aid to people in communities over the next four months.
"The pace at which this funding was made available to community anchor organisations is astonishing," said Mr Kidd. "We will be working hard to get out to the local organisations that helped share our bid."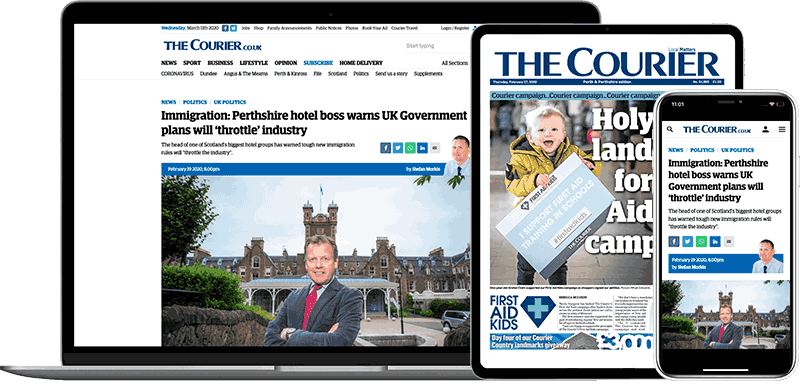 Help support quality local journalism … become a digital subscriber to The Courier
For as little as £5.99 a month you can access all of our content, including Premium articles.
Subscribe