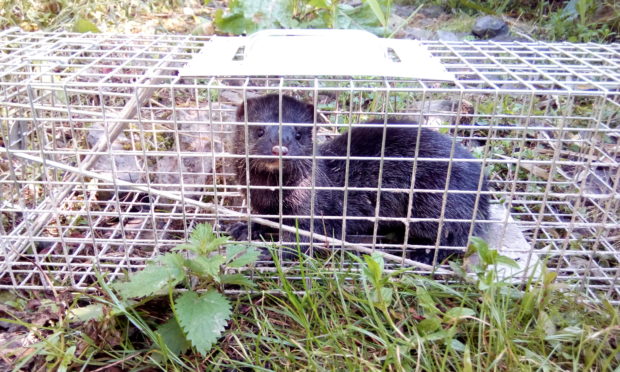 A conservation group fears the huge blaze that engulfed the Tay reed bed could leave rare birds that nest on the site under increased threat from mink.
The Scottish Invasive Species Initiative (SISI) raised concerns the predators could wreak havoc on native species as they try to nest in unfamiliar surroundings along the banks of the river.
The organisation has already recorded the return of mink to the area since the fire took hold on April 27.
Mark Purrmann-Charles, SISI Tayside project officer, said: "With a large portion of prime nesting habitat now destroyed or degraded for this season, bird breeding will undoubtedly be affected.
LONG READ: How firefighters and a local pilot battled to save a River Tay wonder – and how 'amazing' site could recover in months
"Species that have yet to nest or are able to attempt nesting again in 2020 will use remaining good habitat areas or be forced to sub-optimal locations.
"This could leave them exposed and vulnerable to predation from mink.
"Mink do not live in the reedbeds, instead they access the area to hunt before returning to home territories in the surrounding countryside.
"We know many of the access routes mink use and have caught them on these highways – since the fire some of our surviving rafts on these routes have already recorded tracks confirming mink remain at large."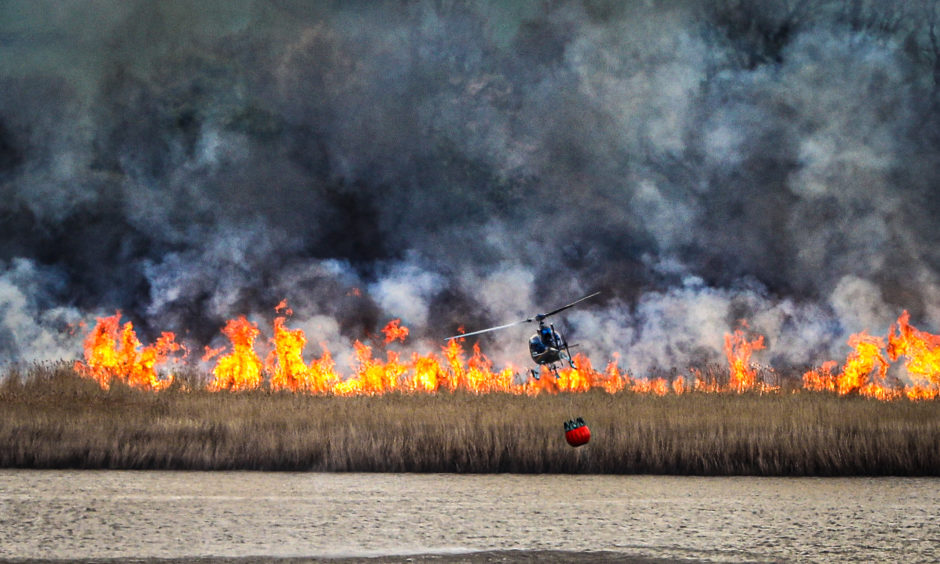 Mink, which were brought to the UK in the 1930s, can have a devastating impact on native species as the natural predators do not kill solely for necessity.
Callum Sinclair, project manager at SISI, said: "Mink are opportunistic and ferocious hunters taking whatever prey is available to them – often killing more than they require for food at that time.
"Their presence in the countryside has a devastating effect on native Scottish wildlife, particularly ground nesting birds and water vole populations."
The conservationist explained his team had been working in cooperation with different organisations to control the mink population, catching ten of the mammals at the reed beds since the beginning of 2019.
Callum said: "To make a difference at this scale we are working with ten different fishery trusts and coordinating and pooling our efforts.
"In addition to northern Perthshire, our mink control network extends across Angus, Aberdeenshire, Moray and Highland.
"We know we can't deal with mink on our own and so the success of our control work hangs on the support and dedication of our growing network of volunteers adopting rafts and helping monitor for their presence and support their removal."