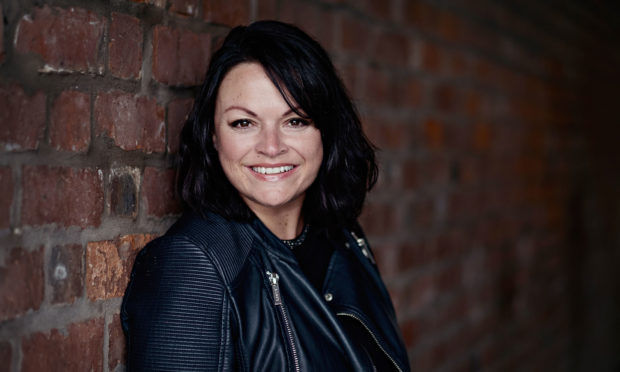 A platform that connects workers with volunteering opportunities to make a positive impact on their community will launch this week.
Dundee-based Social Good Connect matches employees with opportunities to volunteer based on their skills and experience.
This in turn helps allow charitable organisations access to valuable resources to match social need in a coordinated, sustained and structured approach.
Chief executive Caroline McKenna has been developing the concept for 18 months and had planned to launch at the end of this year.
However, she accelerated her plans as the Covid-19 pandemic hit and the platform will now launch on Thursday.
She is seeking companies which are looking to meet social responsibility goals to get involved.
"In response to the current crisis and demand for volunteering across Scotland, we have accelerated our digital platform build and will go live six months early," she said.
"It's been a lot of hard work, but a real team effort and we're excited to start connecting employees, many of whom are currently furloughed, to volunteering opportunities to positively impact communities, particularly at this time of increased need.
"This access to a wide range of attributes helps charitable and public organisations find valuable resources to match social need in a coordinated, sustained and structured approach."
The acceleration of the launch is supported by an advisory board of local business leaders including Andy Lothian, chief executive of Dundee-based personal development company Insights.
Insights owns Stirling-based tech firm Vidatec which built the search and match platform.
Mr Lothian said: "This exciting initiative, borne out of the challenges posed by the Covid-19 crisis, is already making a positive and lasting difference.
"Business-led volunteering allows agile response to the pressing social needs in our communities, right now. Its legacy will be a new way of helping businesses do well by doing good for society."
Social Good Connect is working with the four local authorities in Tayside and Fife to support them during the Covid-19 recovery period and beyond.
As interest increases and the additional functionality is added to the platform, it will be rolled out across Scotland and the rest of the UK.
Perth and Kinross chief executive Karen Reid, said: "We value the support that Social Good Connect will provide, as a great asset in linking volunteers to helping others in need, during the Covid-19 pandemic and as we collectively work to build future partnerships."
Other members of Social Good's advisory board include Danny Campbell, commercial director of St Andrews Links Trust, and Craig Nicol, managing partner of Thorntons Law.
Mr Campbell said: "Within our community we have seen countless acts of kindness and solidarity, we want to build on that spirit of generosity at the Links Trust.
"We believe Social Good Connect is a great initiative that can facilitate broader, ongoing practical aid and support from within our community of colleagues to help us all build towards a better future."
Mr Nicol added: "Helping our local communities is embedded in the culture at Thorntons. We have supported the acceleration to the launch of Social Good Connect in the current crisis, and we're convinced that it will have a lasting and sustainable impact in the long term."
Surplus profits made by Social Good Connect go to a charitable foundation to support grass roots charities.
Vidatec chief executive Greig Johnston said: "Volunteering brings about fulfilment on many levels and benefits not just the many great causes involved, but also the businesses and individuals who benefit from a sense of worth as a result of their involvement.
"The fact that we've been able to provide a platform that will enable this to happen more easily is a great source of pride on our part. We are proud to be Social Good Connect's digital partner."