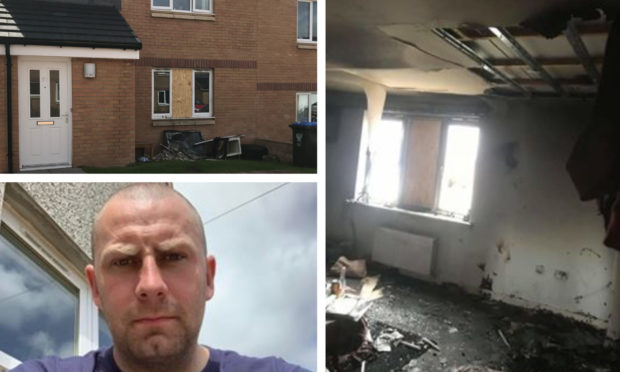 A hero builder who charged into a burning building to rescue two people said he was "in the right place at the right time".
Scott Robertson was returning home after walking his mother's dogs and was passing the smoke-filled ground floor flat in Kinross.
The 29-year-old groundworker raised the alarm when he spotted a man and woman lying unconscious on the living room floor.
He raced inside and fought through smoke and searing heat to drag both occupants to safety.
Mr Robertson, from nearby Milnathort, has been hailed as a hero by neighbours and has even been offered free pizza at a local Italian restaurant.
"I think some thing's happen for a reason," he said. "Fate took me that way that night."
The fire broke at the Dalwhamie Street property in the early hours of Monday morning.
Three fire crews from Kinross and Lochgelly took 40 minutes to battle the blaze, using hose reel jets and breathing apparatus.
Firefighters used thermal imaging cameras to check everyone was out of the building.
Mr Robertson, who works for Perth-based A King Contracts, said: "I had taken my mum's dogs for a walk, and was walking back to our flat in Milnathort where my fiance was sleeping.
"For some strange reason, I'm not sure why, I decided to walk up past the new houses at Lathro Meadows.
"As I got towards the street, I thought I could smell smoke."
Mr Robertson walked on and could see one of the houses "glowing".
He said: "It didn't look right, so I went up to the window. There was two people passed out on the floor and the living room was lit, with smoke belching everywhere.
"The fire was unreal."
He called 999 and alerted neighbours above and at either sides of the property.
"Me being me, I just burst through the side door – it was melting with the heat. I ran in, but couldn't see a thing because the place was reeking with black smoke. The heat was unbearable."
He said: "I dragged the girl out first, and then ran back inside to the guy who was still passed out on the floor.
"I managed to get him out onto the street, where we waited for the paramedics and fire brigade."
It is understood an overheated plug socket behind the television sparked the blaze, spreading flames up the walls and across the ceiling.
"The place was destroyed," said Mr Robertson. "I'm glad no one was hurt, but it could have been a lot worse."
Mr Robertson has won praise from his community after word got out about his heroics on social media. Local take-away La Casanova has rewarded him with free pizza.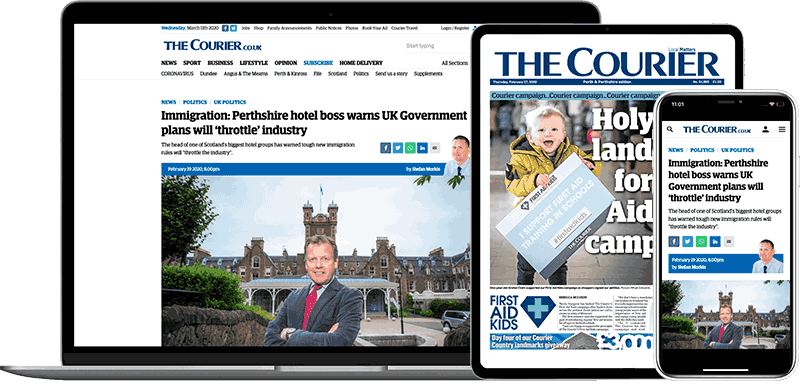 Help support quality local journalism … become a digital subscriber to The Courier
For as little as £5.99 a month you can access all of our content, including Premium articles.
Subscribe