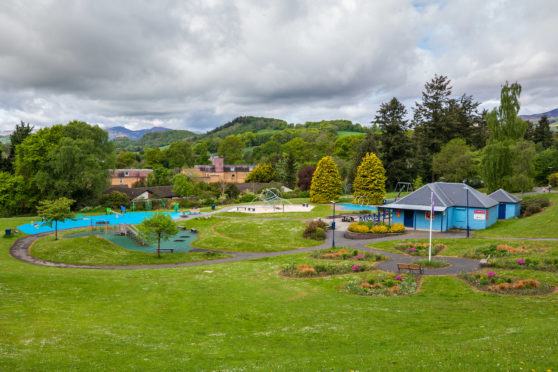 A gang of teenagers on BMX bikes has been reported to police after repeatedly flouting lockdown rules at a children's play park in Crieff.
The youngsters have been spotted using the play area at Macrosty Park on numerous occasions with a neighbour fearing they could end up costing thousands-of-pounds worth of damage to specialised equipment.
Former school head teacher, Jenny Adams, wants measures put in place to protect the equipment after the town's BMX track was closed down because of coronavirus.
Mrs Adams claims she has seen the teenagers on multiple occasions, including Monday night, and would have went and spoken to them herself if she wasn't forced to self-isolate due to Covid-19.
Mrs Adams said: "Five large teenage boys treating everything as their personal property.
"For several hours they bounced off every piece of equipment. Some of the equipment is for disabled children and they're going to ruin it.
"Everyone else uses it so responsibly. They (the teenagers) obviously don't care about the equipment.
"The people that contribute to the park, and I'm one of them, need to know that they have no respect for it.
"The equipment was put in at high expense and they're just wrecking it.
"Apparently the formal BMX track is closed. Why can't protection be put around the equipment – money for which was raised by local people who really value Macrosty.
"I know they are bored. I know they have been denied schooling for weeks now. If they are fit and bored, do what I would do if I wasn't 73 and disabled – help other people."
Police Scotland confirmed the issue had been reported to them and that officers attended the scene and advice was given.
A spokesperson for the force said: "The Scottish Government's guidance is clear – people should only leave the house for very limited purposes, for example for basic necessities, such as food and medicine, for exercise, for medical needs or travelling for work which cannot be done at home."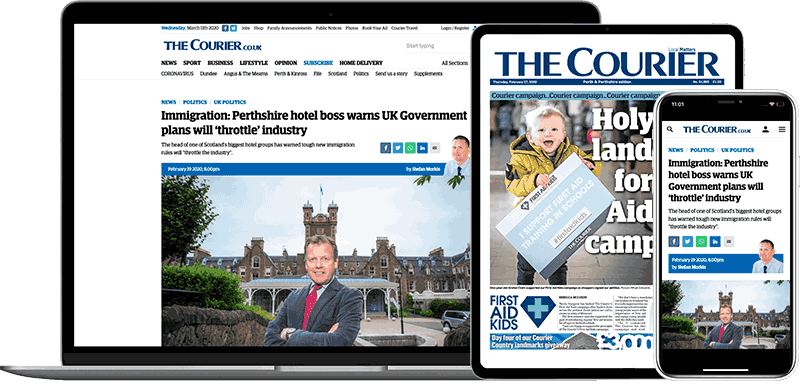 Help support quality local journalism … become a digital subscriber to The Courier
For as little as £5.99 a month you can access all of our content, including Premium articles.
Subscribe