VIDEO: Much-loved council worker gets spectacular send-off with huge cavalcade through Perth
Council crews in Perth organised a spectacular send-off for a beloved colleague who died after a nine-day cancer battle.
People lined the streets of the Fair City to applaud a procession of around 30 trucks, bin lorries and other vehicles as they paid their final respects to key worker Scott Stewart.
Because they couldn't attend a lockdown service at Perth Crematorium, workmates decided to arrange a high profile cavalcade behind Scott's hearse.
Video of the parade is above this article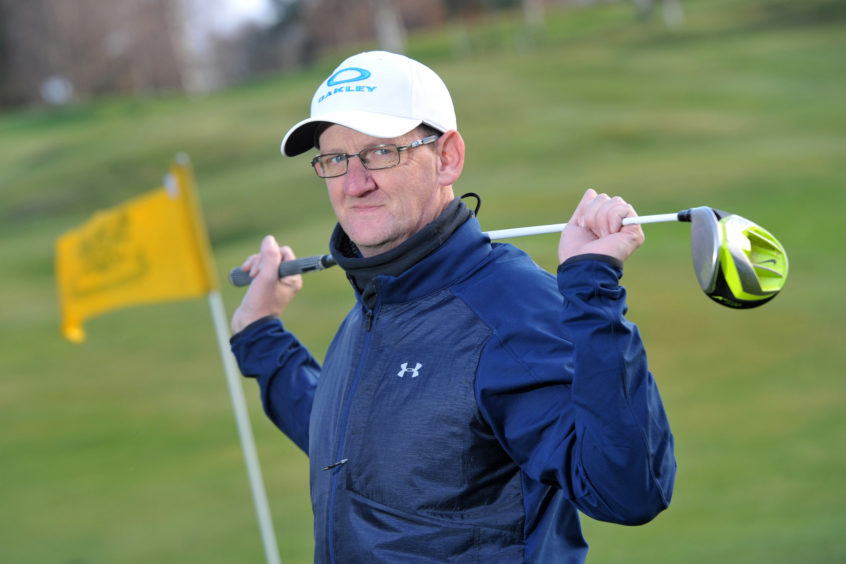 The 47-year-old died in Cornhill Hospital, just days after he was diagnosed with cancer.
His decline was a huge shock to friends and family, who saw Scott as a "super fit" sportsman who cycled everywhere.
In a final Facebook post, he wrote: "I've had the terrifying and heartbreak news I have cancer. My bowel, kidney and liver (are) all infected."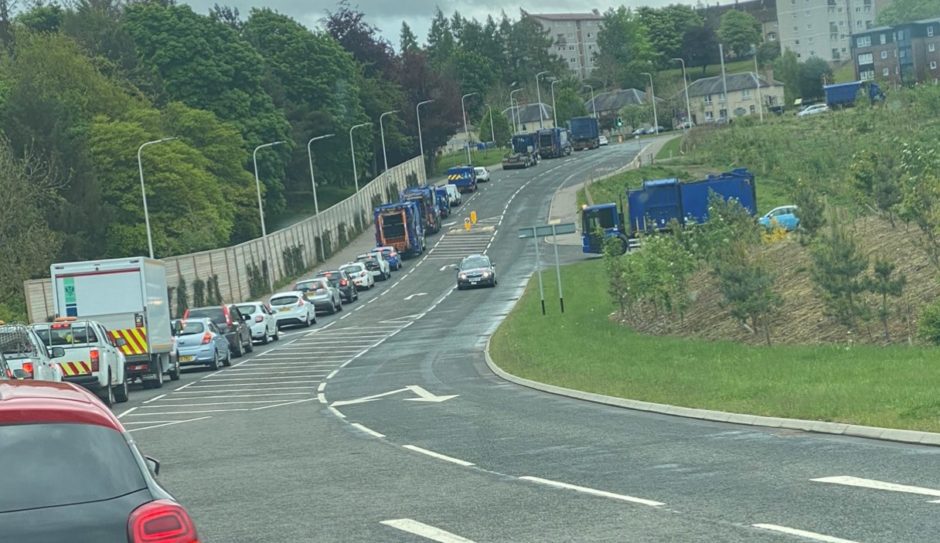 Known to friends as Scotty, he added: "I have phoned and texted a few people to inform them of what's going on. If you weren't one of them, please don't take it personally it got so difficult after every call.
"I'm still texting people with tears flowing down my face… It ain't looking good for the weekend but I will fight every day."
Mum Muriel said: "It started on April 28, and he died on May 6.
"He walked out of our door on that Tuesday morning for a blood test, and I never saw him again. That's how quick it was.
"It's just unbelievable. He was such a fit boy, always on his push bike, cycling up and down the road to work every day come rain, hail or shine.
"He would work behind the bin lorry all day, then he would usually come home about 5.30pm and then he was out the door again at 6.30pm to go golfing."
The former Northern District Primary and Perth Grammar pupil worked at St Johnstone's Muirton Park, then for Scone construction firm Allan Robertson and Son before taking up a post with Perth and Kinross Council in 1990.
A Celtic FC fan, he was a keen curler and was "never off the golf course." He played with local clubs Perth Merchants, Perth Aritsans and Craigie Hill.
Mrs Stewart said: "Because of the coronavirus, we couldn't have a full funeral. If everyone was allowed to attend, the place would have been overflowing.
"I had asked the council if there was a chance to get a refuse cart outside the crematorium. That wasn't allowed, so I asked if there was anything else they could do.
"I thought we'd see the hearse with a couple of dustcarts behind it. I wasn't expecting to see about 30 of them. It was incredible."
Alan Rigby, waste supervisor at Perth's Friarton depot, added: "Scott was a popular and much loved man, who will be greatly missed by his colleagues across Perth and Kinross, many of whom turned out to pay tribute.
"The council expresses its deepest sympathies to all of Scott's family and friends at this sad time."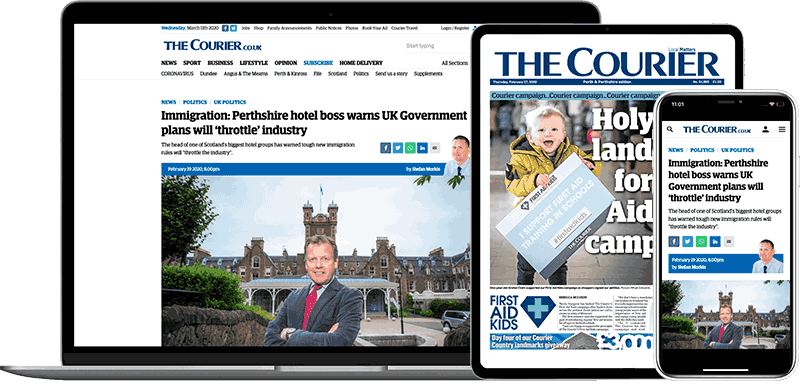 Help support quality local journalism … become a digital subscriber to The Courier
For as little as £5.99 a month you can access all of our content, including Premium articles.
Subscribe