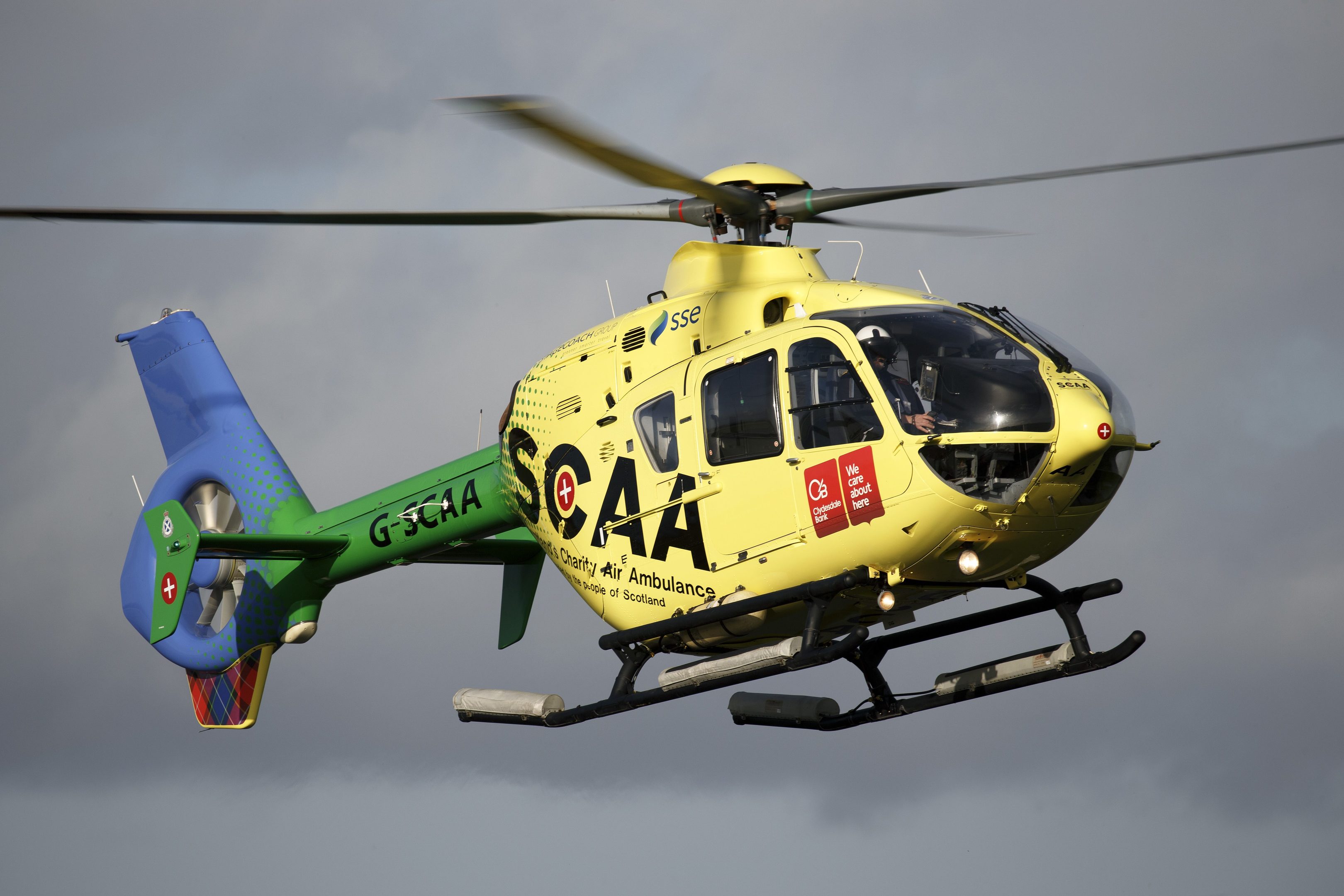 Deer herds are a common sight in the Argyll countryside. It is believed there are about 750,000 of them, nearly nine times the area's human population.
Naturally, their abundance makes them easy to spot – but spot them too late and you might be in trouble.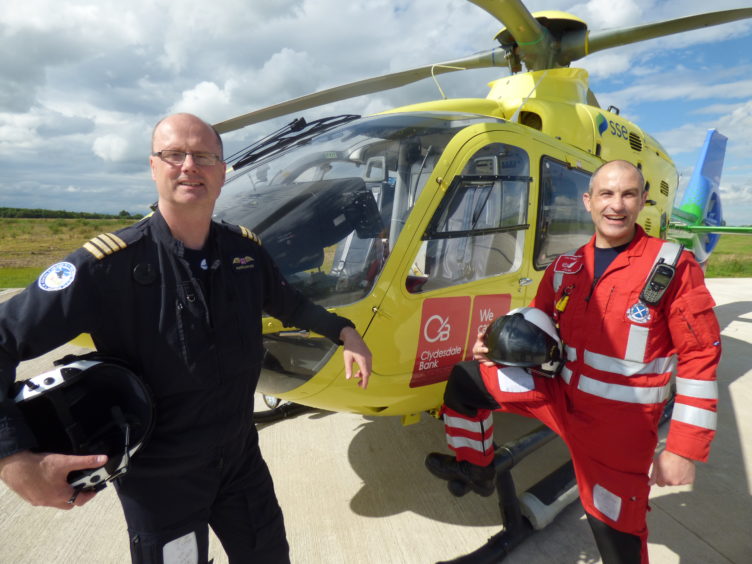 Just ask hospital worker Patrica McKenzie, who was driving along narrow country roads near Dunoon on May 23, 2013.
A deer stepped into the path of her car, causing her to swerve off the road, crash through a bush and career down a steep slope.
The mother-of-one suffered a deep cut to her right arm and was bleeding heavily.
Passers-by raised the alarm and called for an ambulance. However, the nearest hospital was more than two hours away.
It was decided this was an emergency that required a new kind of response.
Unwittingly, Patricia made history that day by becoming patient number one for the country's first ever charity air ambulance.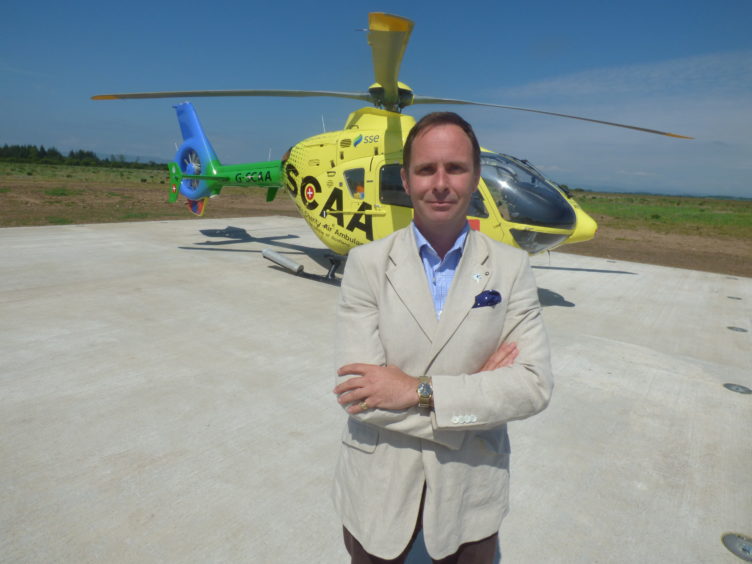 Paramedics took her by road to Dunoon, where the Perth-based SCAA (Scotland's Charity Air Ambulance) team met her and loaded her into the helicopter. She was in Glasgow's Southern General Hospital within quarter-of-an-hour.
SCAA's lead paramedic John Pritchard remembered: "We had only been live for 24 hours, and this was our first call.
"I just remember my heart was absolutely racing. We had been training and practising for a while but this was it, this was the real thing."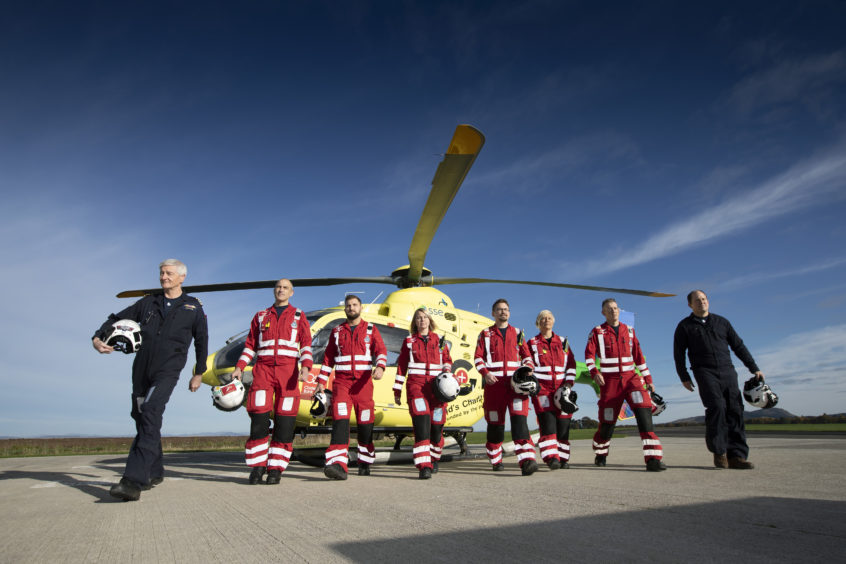 He said Patricia had suffered traumatic, albeit non-life threatening, injuries. "Our intervention was definitely needed to get her to hospital as quickly as possible.
"What we do touches so many people. It's not just the patients, it's their grandparents, their best friends, their workmates – everyone who knows them. We are always conscious about that."
This week, SCAA celebrated its seventh anniversary. While the Perth Airport service is still operational during lockdown – with "masses" of new procedures to keep staff and patients safe in the helicopter – Covid-19 restrictions have put a stop to the traditional birthday celebrations and, more importantly, fundraising events.
It costs about £4 million a year to fund the two air ambulances at Perth and Aberdeen and, with no statutory government funding, every penny comes from donations.
Chairman John Bullough said he is confident the Scottish public will not abandon "the people's helicopter" during the pandemic and he has been impressed by the inventive ways people have continued raising cash.
SCAA went live on May 22, 2013 – the day before Patricia McKenzie had a close call with a Dunoon deer – but the hugely ambitious plan to establish the country's first charity-funded helicopter rescue crew began several years earlier.
"Back in 2008, the conception of the charity was the joint vision of several businessmen from various backgrounds," said John.
"We all had experience of how important helicopters could be in saving and improving lives. Personally, as a retired soldier and current volunteer police officer, I had seen first hand people saved by the intervention of helicopters, and sadly saw people die because there were none available."
At that time, there were two state-funded air ambulances covering all of Scotland's 30,000 square miles, plus 100 or so inhabited islands. In England and Wales, there were 33.
"It's an interesting comparison, given that Scotland has some of the most remote communities and dangerous roads in the whole of Europe. In England and Wales, you're never too far from an accident and emergency ward."
The concept was presented to billionaire businessman Brian Soutar and his sister Ann Gloag, as well as local corporation SSE.
"All of them supported the idea. That gave me the confidence at a very early stage to say that this was not only a good idea, but it was a fundable one."
It took more than three years to get the full backing of the NHS and the Scottish Government.
"To bring such a huge service like this to the market was always going to be a disruptive process, we knew it was going to be difficult and there were definitely a few who were rightly proud of the existing, state-run services and questioned if an additional service would save more lives. Evidence has clearly shown that it has."
Since launch, the SCAA crews has been called out more than 2,400 times – an average of about one a day.
In January 2014, the MMB Bo 105 craft completed its 200th mission.  A year later, it was announced that £3.3 million of cash from the Libor banking scandal would pay for a new, bigger replacement helicopter.
The upgraded Eurocopter EC135 was launched in October 2015, and by March the following year it was involved in the charity's 1,000th call out.
Earlier this year, the charity unveiled its second helicopter – callsign Helimed 79 – at Aberdeen Airport.
It's launch on April 3 came as everything else was shutting down because of coronavirus.
John said: "This was a very significant milestone for the charity, and it is a great testament to the generosity of the people of Scotland that we are able to deliver it.
"There was a suggestion that we should delay the launch because of Covid, but also because we still hadn't met our fundraising target.
"But Hemimed 79 has already saved and improved lives in its first month, and clearly those people may not have survived had we not launched when we did."
He said: "We are out there on the front line and when we need to go, we go."