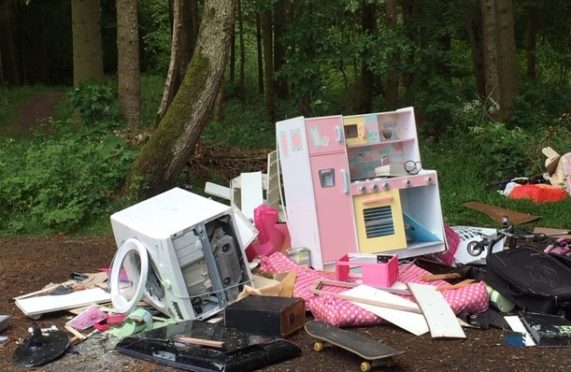 The Scottish Government has been urged to consider a national clean-up fund to help landowners and farmers deal with a surge in fly-tipping.
The plea comes from Perth and Kinross Council's environment convener Angus Forbes, following a sharp increase of illegal dumping across the region including a case near Scone woodlands that he had described as the worst he'd ever seen.
The issue was highlighted again on Friday morning, when a dog-walker came across a mountain of children's toys, broken appliances and smashed furniture at the historic Kincladie Wood, near Dunning.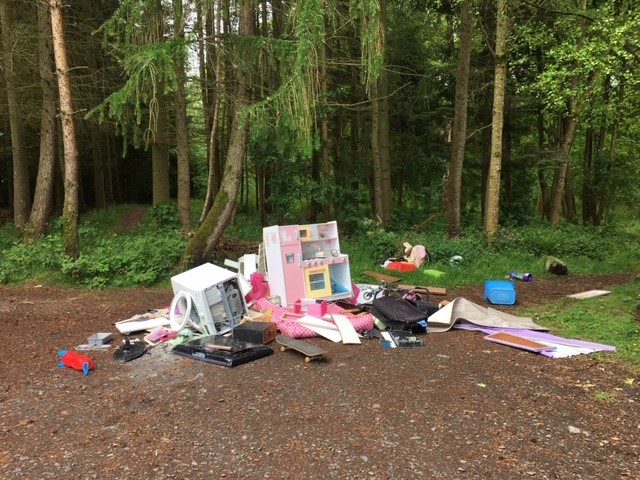 Mr Forbes said he hoped problems will die down as soon as recycling centres reopen in the coming days.
But he has meantime urged ministers to look into setting up a pot of money to help private landowners pay for the clean up. He said the money could be shared to local authorities based on a distribution model agreed by Cosla.
The Conservative councillor said he was delighted the recycling centres were due to re-open. "What we need now is a nationwide clean-up fund to remove the huge piles of fly-tipping we see across the country," he said. "Whilst some of this is on public land, a lot of it is on private land which is putting extra financial pressure on hard-working farmers."
The move has been backed by local MSP Liz Smith. "I feel that the Scottish Government should set up necessary funding to enable a nationwide clean-up," she said. "There was definitely a link between the spike in fly-tipping and the temporary closures of recycling facilities."
NFU Scotland Chief Executive Scott Walker said he didn't want to comment on the idea of a central funding scheme at this stage, but added: "There isn't an area of Scotland unaffected by reckless and unnecessary dumping of waste in our beautiful countryside during this crisis.
"Given the spike in fly-tipping across Scotland, with NFU Scotland receiving more than 100 reports of incidents from members in recent weeks, the planned reopening of local authority recycling centres next week   must bring an immediate halt to this blight."
The 20-acre Kincladie Wood – home to an old Roman camp and the site where three witches and a wizard were reputedly burnt at the stake in the 17th century – was bought by locals several years ago.
Local resident Richard Smith was walking his spaniel Monty through the woodland trail when he saw a sprawling mass of dumped household items.
"Everyone was very upset to see this callous disregard for our beautiful wood and countryside," he said.
The waste – including a broken TV and child's play-kitchen set – was left at a small car park, off the Dunning to Bridge of Earn road.
"The washing machine even had washing in it," he said. "It is shocking to see the way some people have just dumped their rubbish here. There is no excuse for this at all, although I do wonder why councils closed their waste disposal and recycling sites when they could have kept them open and ensure that social distancing was observed."
Local SNP councillor Tom Gray said: "The increase in fly-tipping is a particularly tragic outcome at such a time when the vast majority are pulling together toward the safety, health and wellbeing of everyone – nowhere any more so that by the community of Dunning.
"All communities throughout Perth and Kinross have experienced such wanton anti social behaviour, and it is difficult to comprehend the mindset leading to litter and fly-tipping anywhere, and at any time.
"The simple fact is that someone, invariably the council though often land occupiers, must remove it or pay for its removal."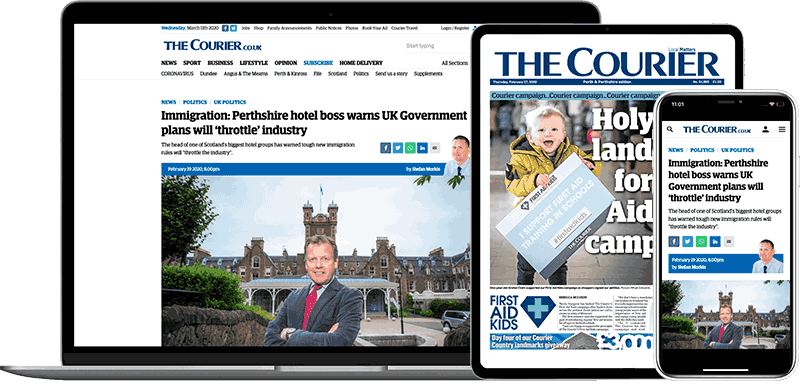 Help support quality local journalism … become a digital subscriber to The Courier
For as little as £5.99 a month you can access all of our content, including Premium articles.
Subscribe