VIDEO: 'Senseless mess, disrespect and destruction': Perthshire beauty spot captured hours after stabbing
Footage shows the 'carnage' left behind by campers at a Perthshire beauty spot after a weekend in which its estate manager was stabbed.
Jimmy Mclean, 57, was taken to hospital with serious injuries after he was assaulted while checking land at Clunie Loch near Blairgowrie.
Hundreds of tourists descended on the area at the weekend and Mr Mclean had been patrolling for fires set by campers when the attack happened at around 3.30am on Sunday.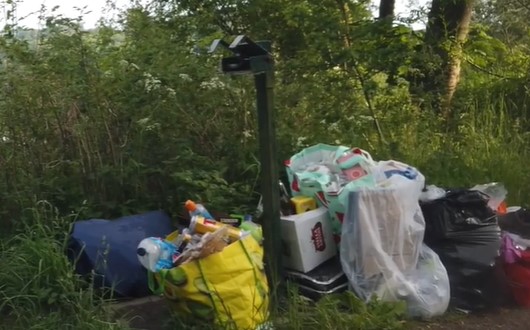 His daughter Leanne told The Courier her dad was left with concussion after he was targeted by three yobs while doing his rounds.
Footage, taken at 6am on Monday morning, shows rubbish left behind by visitors on the first weekend since the slight easing of coronavirus lockdown measures.
Daughter says estate worker was 'just doing his job' when he was stabbed at Perthshire beauty spot
Kelly's video of Clunie Loch is above this article
It was posted onto Facebook by photographer and videographer Kelly McIntyre, who went for a swim in the loch. She wrote: "These are a few shots I took at Clunie Loch this morning.
"This is only a tiny area. I didn't have the time before work to break my heart by going any further. Apart from the senseless mess, disrespect, and destruction, a local resident was violently assaulted.
"And it's not just the rubbish having a dump on the shoreline! This is what is left for those who swim, visit with their kids, walk their dogs (picking up their dog's dumps!), respectful visitors, and the local residents.
"Not to forget the roads being blocked by cars, farmers not being able to get past with tractors, and of course #socialdistancing. If you are going to visit then have respect for yourselves and for others."
By 3pm on Wednesday there had been 265 reactions to the video and 113 comments, mainly condemning the visitors.
The daughter of Jimmy Mclean, who was hospitalised following the Sunday morning attack, said: "He had been back and forward making sure that there was no fires.
"The police had been going around all day advising people not to light fires because the weather was so dry.
"He went out at that time and a couple of them started on him but he walked away after one them hit him.
"Then three of them jumped him and one of them stabbed him."
Police Scotland are appealing for witnesses following the attack.
A spokesperson for the force said: "We are appealing for information following a serious assault at Loch of Clunie, near Blairgowrie, around 3.30am on Sunday May 31.
"Anyone who can help with our investigation into what happened is asked to call Police Scotland on 101, quoting incident 0705 of 31/05/20."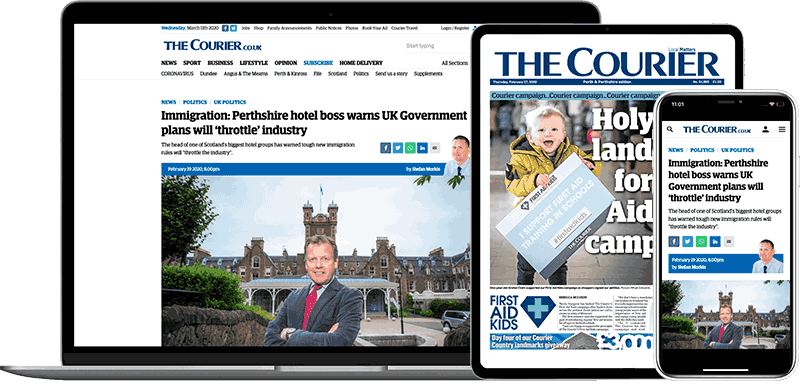 Help support quality local journalism … become a digital subscriber to The Courier
For as little as £5.99 a month you can access all of our content, including Premium articles.
Subscribe