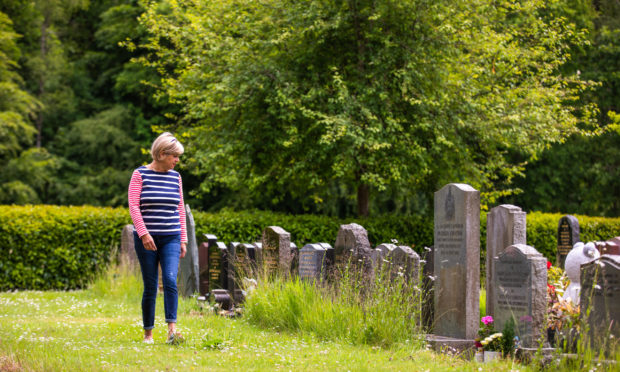 Cemeteries in Perthshire have been labelled "a disgrace" with weeds obscuring names on headstones and grass appearing "burnt" at certain sites.
Gillian Brock, a Comrie community councillor, has called on the local authority to tend to the graveyards in Crieff and Comrie as a matter of urgency, claiming relatives are leaving the grounds "distraught".
There have also been reports of people unhappy with the overgrown nature of Muthill cemetery.
Ms Brock said: "Our cemeteries are a disgrace. Cemeteries are the last resting place of the people that we love and it's a matter of respect.
"In Comrie the grass is so high you can't even read the names on the headstones and in Crieff they've just burnt the grass. It's so disrespectful.
"People go down there for solace and to talk to their loved ones and they are leaving distraught.
"The grass at my grandparents grave in Crieff has been burnt."
The community councillor believes the local authority cannot solely blame coronavirus  for the condition of the graveyards, claiming the problem has been ongoing.
She said: "Over the last few years the state of the cemeteries has been pretty poor so it's not just down to the pandemic."
In a reply to Ms Brock's complaints, Andy Clegg, community greenspace manager at Perth and Kinross Council, admitted that maintenance of graveyards had been substandard outwith the pandemic.
Mr Clegg said: "We do accept that in normal times, maintenance of cemeteries could have been better and we were in a process of reviewing what improvements could be made and the resources required."
He did however argue that no grass had been burnt, only treated with weed spray.
Perth council apologises after Kinross gravestones left splattered with grass cuttings
Perth and Kinross Council apologised and added that they were trying to increase maintenance levels as lockdown eased.
A council spokesperson said: "We appreciate there are some concerns about maintenance of cemeteries; however, in order to ensure that the council adheres to the Scottish Government guidelines we are restricted to what we can do, whilst at the same time ensuring safe working practices and social distancing.
"Furthermore, the council has also had to ensure local parks and greenspaces are available and safe for members of the public using them for daily exercise and mental and physical wellbeing.
"We would like to apologise to members of the public and would ask that people be patient with us at this very challenging time."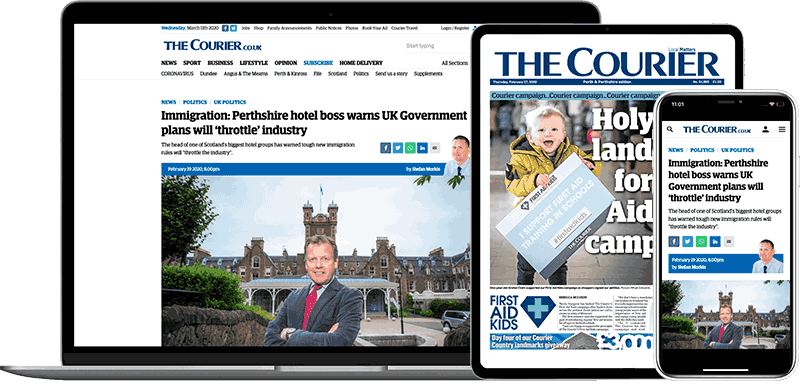 Help support quality local journalism … become a digital subscriber to The Courier
For as little as £5.99 a month you can access all of our content, including Premium articles.
Subscribe