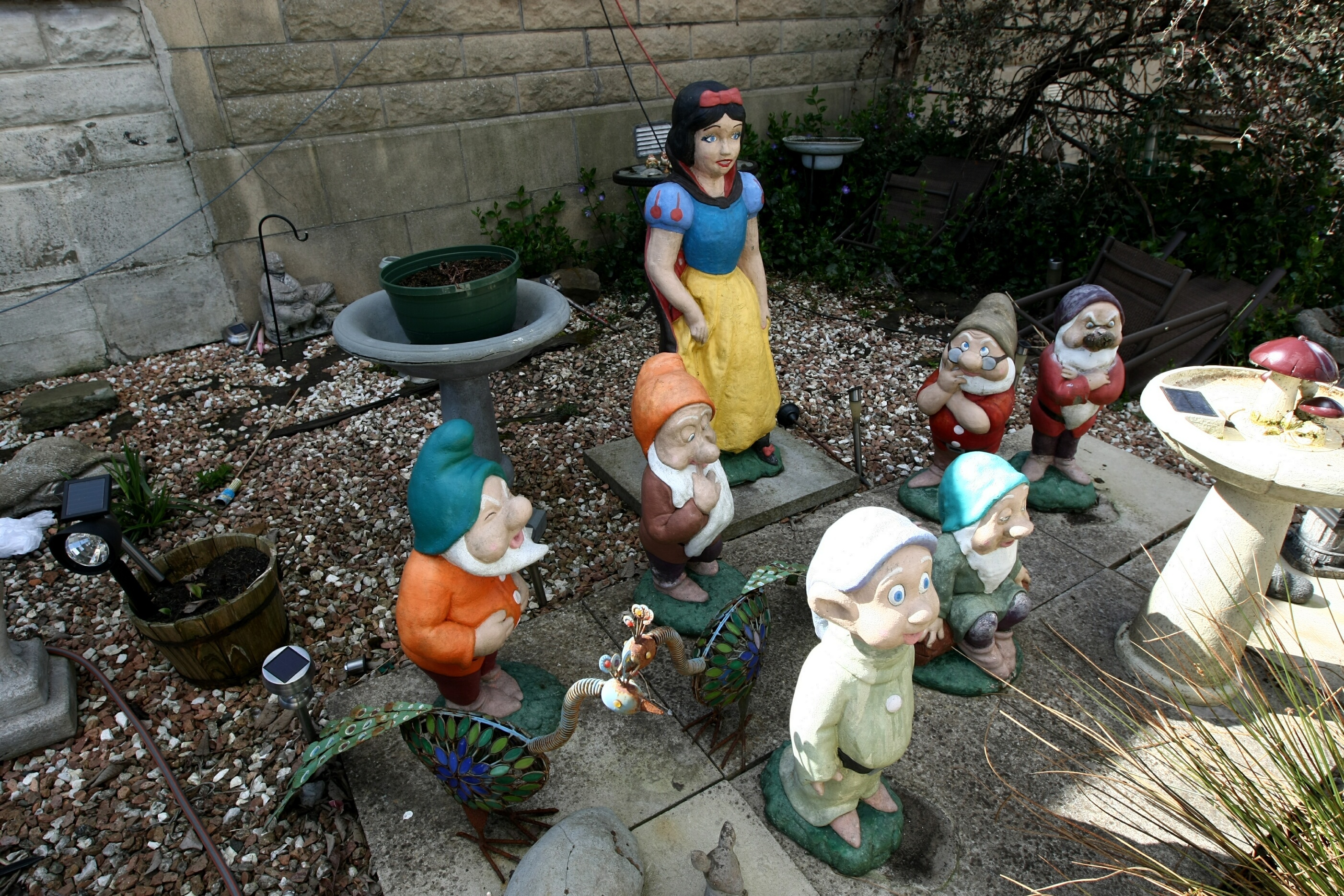 A dwarf which was stolen from a garden in Perth could not have been taken on a whim, its owner has said.
The carved stone ornament is part of a Snow White and the Seven Dwarfs display at the home of Marion Benstead and was taken earlier this month.
Marion said the sculpture, which has been outside her home for around 20 years, was quite valuable and had been carved specially for her. She is unable to get a replacement as the original artist is now dead.
She said: "It was taken on Friday (April 9), probably late at night. It was taken very carefully as they didn't knock anything else over in the garden.
"It's very heavy and a child or teenager could not just have lifted it and taken it away – it took two men to put it in. It's made of quarried stone. I think it's been taken specially – it must have been planned."
The dwarf -—Happy — is worth several hundred pounds — but that monetary total is eclipsed by his sentimental value.
"To me it's worth more than money," Marion said. The man who made it has died and if I had another made it would only be a copy and wouldn't have the same expression.
"The feet were found a wee bit away from the house but I want the top back to try and fix it myself.
"Somehow Snow White and the Six Dwarfs doesn't sound the same."
A spokeswoman for Police Scotland said: "We are appealing for information after a garden ornament was stolen sometime between April 8 and 9 at Pitheavlis Crescent, Perth.
"Anyone with any information is asked to contact Tayside Division on 101."
The theft of the dwarf is not the most unusual report made to police.
In 2012, thieves in the Czech Republic stole a 10-tonne bridge after convincing officials that they had been hired to demolish it.
In 2008 it was reported that 400 metres of beach had disappeared from the Caribbean island of Jamaica.
It was discovered that 500 truck-loads of sand had been removed outside a planned resort at Coral Spring beach.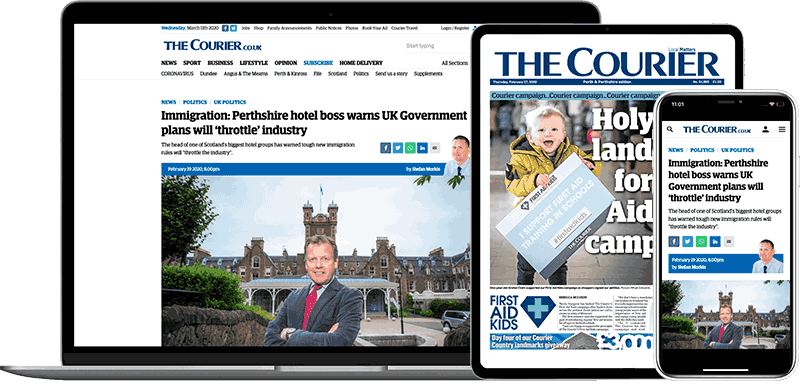 Help support quality local journalism … become a digital subscriber to The Courier
For as little as £5.99 a month you can access all of our content, including Premium articles.
Subscribe