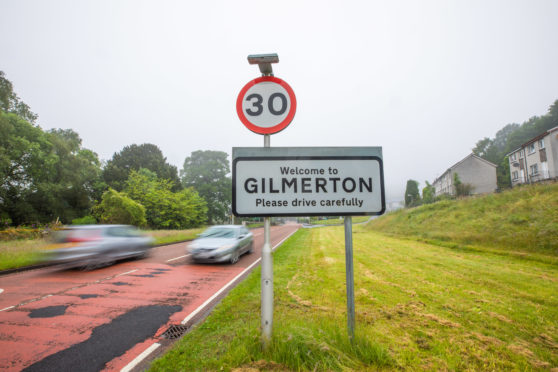 Residents of a Perth and Kinross village have hit out at "selfish" drivers who break the speed limit driving into the area.
People in Gilmerton, near Crieff, have voiced their concern as drivers into the village continue to exceed the 30mph speed limit.
Community group, Good for Gilmerton has called for pop-up policemen to be placed at the village's entrances.
Resident, Andrew Brock, said speeding is partially due to the 30mph speed signs being placed "too far" past the entrance.
He added: "It is my understanding wherever there are street lights, then the 30mph signs should begin.
"It seems drivers are unaware or disregard signs of 30 mph restriction and some break sharply at flashing radar warning of speed restriction.
"Some drivers including heavy goods vehicles ignore it and this causes further noise and pollution but worse, a danger to the pedestrians and villagers who have to cross this busy trunk road to get to the bus stop."
A spokesperson for BEAR Scotland said: "In March, we were approached by the community of Gilmerton to give permission to place a pop-up policeman beside the A85.
"We could not give formal permission for the pop-up policeman because it is not a prescribed sign or considered a normal item of road infrastructure. However, we would not stand in the way of the community positioning one as long as it did not cause any safety issues.
"We have also provided the community with some advice and guidance on the safe positioning of the pop-up policeman."
Hazel Brown of Good for Gilmerton says the group is considering the measure but current restrictions mean plans are currently on hiatus.