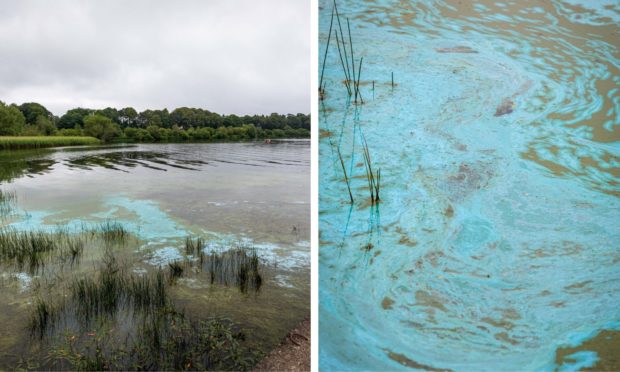 Health warnings have been issued after Loch Leven tested positive for a toxic algae which can be extremely harmful to children and animals.
Blue-green algae blooms were discovered by the Centre of Ecology and Hydrology during routine testing, raising concerns about the water quality at the Kinross-shire nature reserve.
Scottish Natural Heritage (SNH) told visitors to Loch Leven to be "vigilant" after harmful spores of cyanobacteria were detected with dog owners being told not to let their pets drink the water.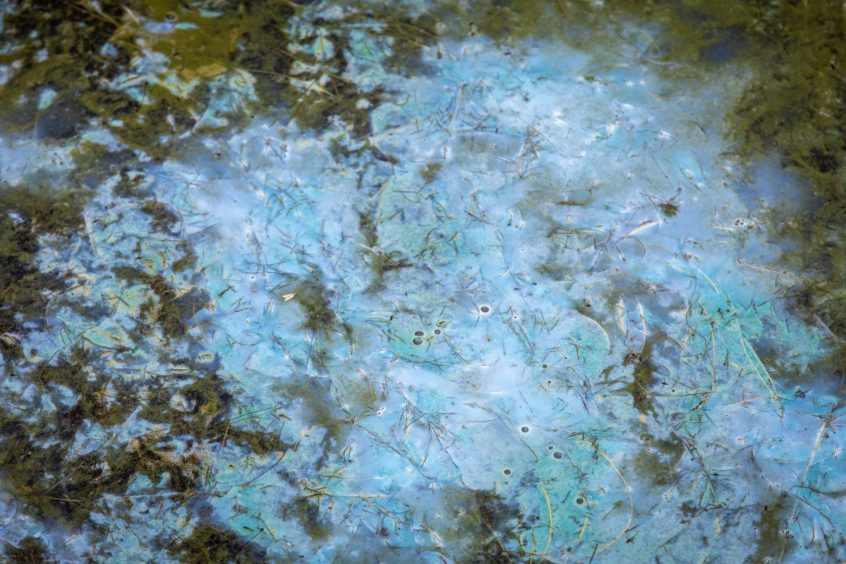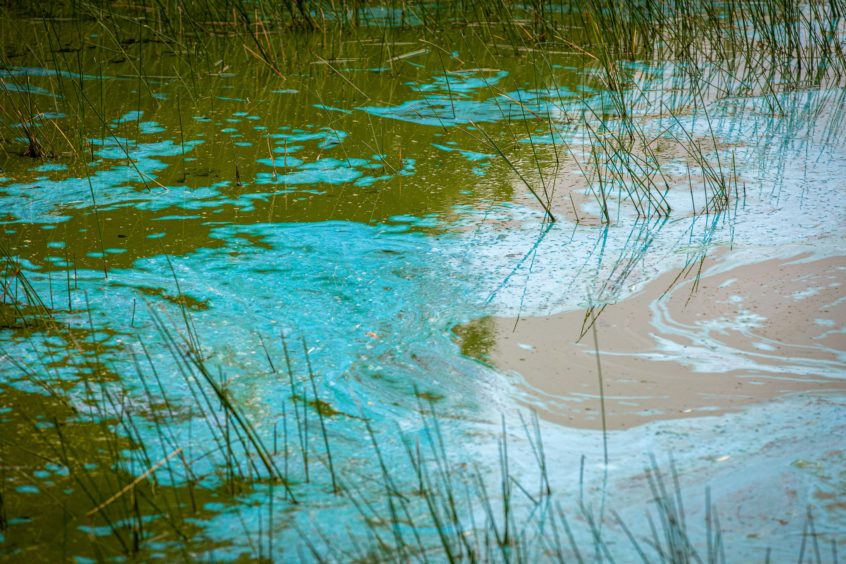 The latest case of  toxic scum visible on the water has once again raised fears about the effects large scale housing projects within the loch's catchment area are having on the reserve.
Kinross-shire councillor Willie Robertson re-issed calls for all developments in the area to be halted until a report into the links between house building and water quality is completed.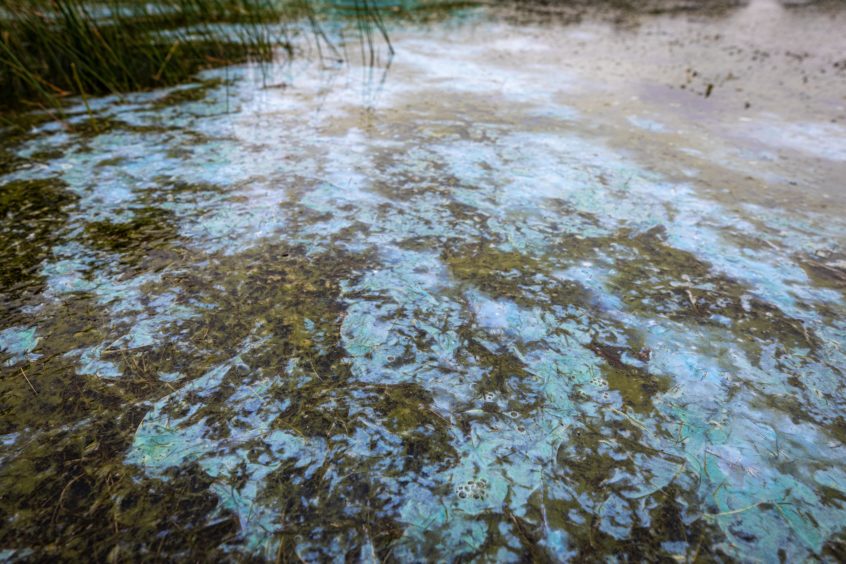 Mr Robertson said his stance had not changed since he first made the call last November.
He said: "We keep building houses, which must increase the amount of phosphorous that goes into Loch Leven.
"For a number of years there was no blue-green algae and that has now changed, so the water quality must be getting worse.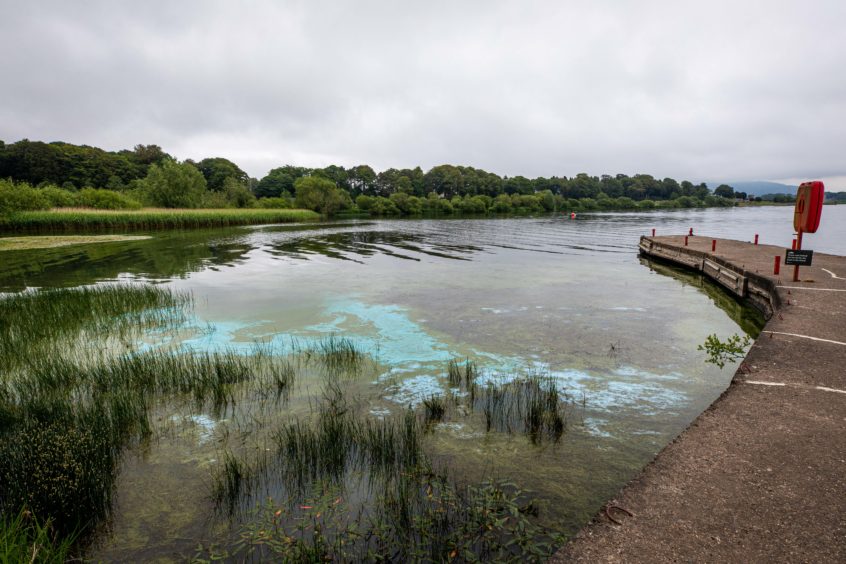 "The main thing is that there is more and more planning permission.
"I would like to see a moratorium on housing developments until we can see a report on how that affects the water quality at Loch Leven. We want to protect the loch, it's our greatest natural asset."
Calls to halt developments in Kinross-shire over toxic algae levels in Loch Leven
SNH say it is working with a number of partners to investigate the issues surrounding the harmful spores.
Neil Mitchell, reserve manager at Loch Leven NNR, said: "While significant improvements have been made, the loch is naturally nutrient rich and prone to occasional algae blooms, particularly during warm summer weather.
Health chiefs warn algae harmful to both humans and animals could be in Fife's waterways
"SNH is working with partners to monitor the water quality and post updates on the Loch Leven NNR website and other social media platforms on the levels of blue-green algae.
"Together with the centre for ecology and hydrology we have also published expert advice and information for visitors ahead of the summer.
"In addition the partners in the Loch Leven catchment management group are working together to investigate solutions to help reduce the algal blooms in the future."