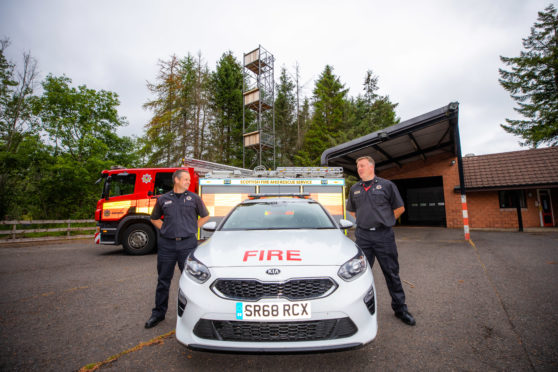 A Perthshire fire station has earned first place in a UK-wide environmental competition.
The base at Comrie claimed top spot due to the local team's efforts in reducing energy waste as part of "Green Action" contest.
The fire station was one of three in Scotland to place in the top ten, with South Lochs on the Isle of Lewis in second place, and Shotts in South Lanarkshire at number five.
A total of 67 firefighting teams from across the UK took part in the contest.
The Scottish Fire and Rescue Service entered 10 Scottish nominations into the contest in which participating stations worked to cut their gas and electricity costs over the winter months.
The Comrie firefighting team saved £1,826, a reduction of 62% on the previous year.
Watch Commander Ben Liversedge said: "It was a fantastic effort from the whole crew throughout the duration of the competition.
"Green Action has certainly made everyone at the station more mindful of energy waste and the steps that can be taken to reduce this, such as dialling down the heating, switching off lights in empty rooms and closing windows and doors.
"The result shows what is possible through simple behavioural changes."
Green Action, which oversaw the competition, is an initiative which seeks to encourage positive action to improve the environment.
It works to encourage groups and individuals to consider the choices they make in their everyday lives in taking steps to safeguard the environment.
The Scottish Fire and Rescue Service praised the participating stations from Scotland, giving their thanks to the teams for their efforts.
Sustainability Manager, Kenneth Blake highlighted the teams' commitment to addressing environmental issues.
He said: "This is only the second year Scottish Fire and Rescue Service has taken part in this competition, so to have an overall winner is brilliant.
"The success of all the stations that took part highlights our commitment to this issue.
"As a public sector organisation, we have pledged to reduce our carbon emissions by 6 per cent each year for the next decade."
The Green Action trophy will arrive at Comrie fire station in the near future.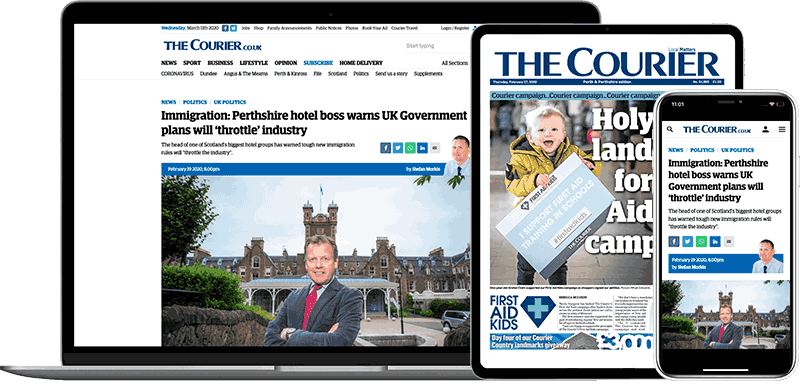 Help support quality local journalism … become a digital subscriber to The Courier
For as little as £5.99 a month you can access all of our content, including Premium articles.
Subscribe