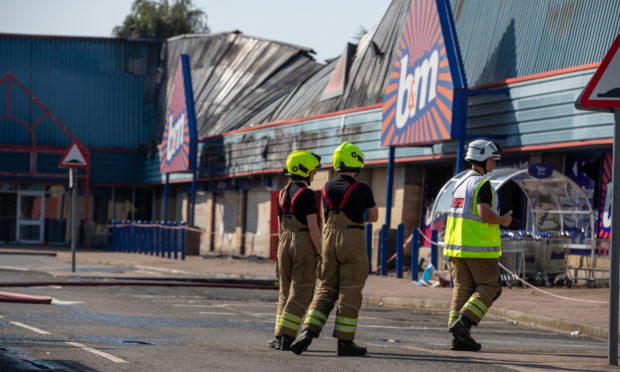 A popular Perth store that burned to the ground last year is set to return, this time with a garden centre attached.
Perth and Kinross Council is being asked to allow the development to go ahead at the site of the B&M superstore that was destroyed in a fire in August 2019.
Moorgarth Properties, which owns the land at St Catherine's Retail Park, says approval for the garden centre is key to B&M signing off on a long-term deal to remain in the area for the next 15 years.
Pets at Home, whose neighbouring store also burned down, has already agreed to return to its former site.
Moorgarth Properties was given permission to rebuild the blaze-hit units with a few minor changes earlier this year.
An agent for the company said it wanted to replace the existing complex with something even better.
A Moorgarth spokesman said: "Given the current circumstances surrounding the Covid-19 pandemic, and resulting temporary stop to any on-site construction, this time is viewed as critical to pursue planning consent for a renewed and improved scheme.
VIDEO: B&M store badly damaged in huge fire at St Catherine's retail park in Perth
"This will provide occupiers with a bespoke development tailored to their long-term operational requirements, as opposed to reverting to previous non-optimal layouts.
"Importantly, the bespoke new-build nature of this scheme brings the opportunity to secure a new 15-year lease for B&M at the site, thereby securing long term economic commitment to the retail park and supporting the jobs created by the retail operation and the continuing activity this development will bring."
Pets at Home has already applied to the local authority for permission to erect its signs at the complex when it is rebuilt.
A team of 50 firefighters tackled the early morning blaze at the retail unit on August 24 last year. Around 30 animals were rescued from Pets At Home.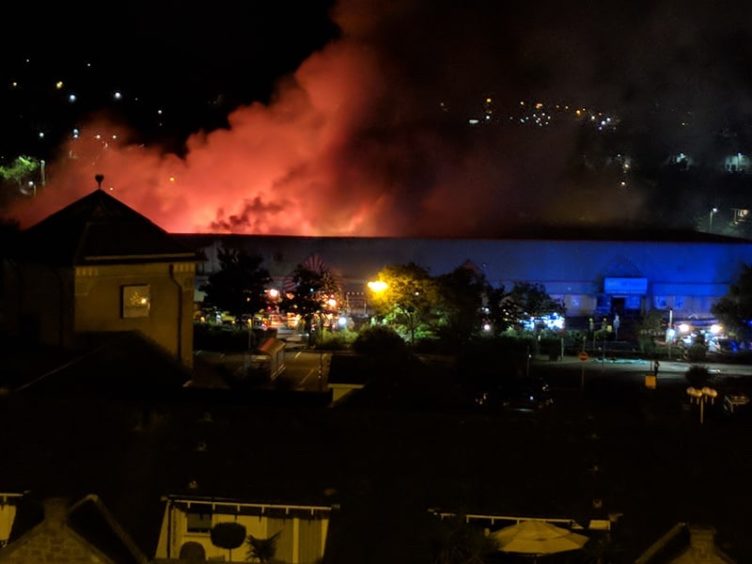 A week later the body of a 33-year-old man was found among the rubble of the B&M store.
B&M and Pets at Home have previously stated their commitment to returning to the site.
Pets at Home had originally planned to reopen its store by the middle of this year, however the ongoing coronavirus pandemic has meant work on the retail unit has paused.
Both B&M and Pets at Home were contacted for comment.