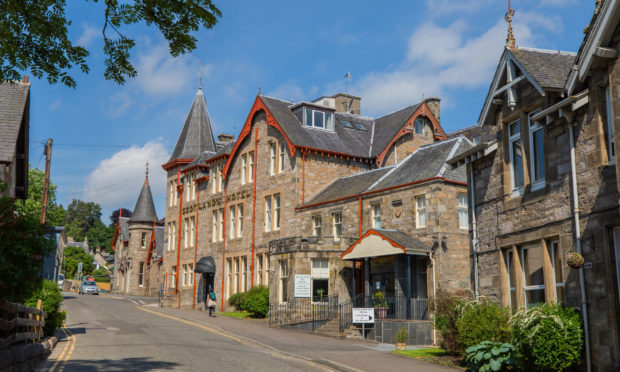 One of Highland Perthshire's leading hotels will not reopen until Spring 2021, bosses have confirmed.
Scotland's Spa Hotel on Bonnethill Road in the Pitlochry will stay locked up until next year.
With hotels across the UK  expecting fewer international tourists than usual, the three star establishment will be completing major renovations behind closed doors.
Last year, the hotel was sold to Irish hotelier group CastleCollection.com for a fee believed to be around £2.5m.
The new owners pledged to invest a further £2m renovating the site in a bid to add a modern twist to complement the hotel's existing Victorian style.
Castle Collection is run by the MacCumhaill family, who also own Fishers Hotel and Atholl Palace in Pitlochry.
Management say while most staff will be moved to Fishers, there will be plenty of opportunity for employees at Scotland's Spa at both the company's neighbouring hotels.
Refurbishment work had begun already and bosses now plan to upgrade all 80 bedrooms. Management will build a brand new restaurant, open to residents and non-residents, that will have views into the kitchen.
Also in the blueprints are a modern conference room and two bedrooms, built in space which used to be hallway and the hotel residents' bar. More family accommodation is also in the plans.
A spokesperson for the hotel said: "We are sorry to announce the temporary closure of Scotland's Spa Hotel until spring 2021.
"A big part of this decision is based on what you told us last year, that we should close the hotel when doing so much refurbishment work.
"We have huge plans over the next eight months to transform Scotland's into Pitlochry's premier modern hotel. This year, we enter phase two of our plan.
"For guests who have bookings with us, we will be in touch and offer you the choice to move your booking to Fisher's Hotel or cancel your booking."
"We can't wait to open our doors in the Spring and show you what we have done, I'm sure you will be impressed."