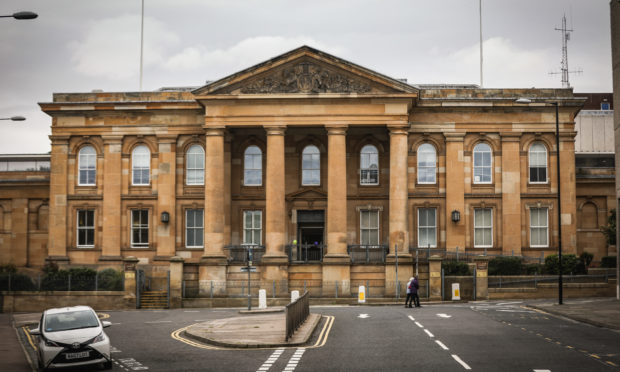 A Perth engineer who stamped on his partner's head several times during a brutal and sustained attack has been sent to prison for 27 months.
James Sinclair, 25, bit his victim several times on the body and shoved his hand down her throat while holding her nose closed.
She was screaming hysterically when her mother arrived and told her: "I thought he was going to kill me."
Sheriff Alasdair Carmichael told Sinclair: "This was a dreadful example of abuse of a partner. It was an assault which included – among other things – repeated stamping to the head."
Sinclair, from Perth, admitted attacking the woman at her home on December 7 by biting her repeatedly on the body.
He admitted seizing her, pinning her on a bed and repeatedly punching her head before forcing fingers down her throat and holding her nose.
He further admitted injuring her by stamping repeatedly on her head and restricting her breathing by putting his hands round her throat.
Depute fiscal Saima Rasheed told Dundee Sheriff Court the couple had gone out on the evening in question but Sinclair became jealous of her speaking to another man.
"He was removed from the pub over a minor argument with a male," she said.
When she got home she told Sinclair he had to leave but he refused.
Ms Rasheed added: "The accused grabbed her left hand, putting her ring finger into his mouth and biting down on it. She screamed for him to stop. It was bleeding and swollen.
"He then bit into the base of her thumb. He punched her several times with his fist. She wrestled with the accused to get on to her feet.
"He grabbed her and pulled her back. He pinned her down with the weight of his body. He put four fingers down her throat while holding her nose shut with his other hand.
"She was lying on her stomach on the staircase. He repeatedly stamped on the back of her head with his feet, causing her teeth to bang against the stairs.
"She begged him to leave her alone."
Her mother, who lived nearby, saw the light was on and came to investigate when neither of them answered the phone.
"She opened the front door and the complainer came running downstairs, crying hysterically."
Sinclair said: "She hit me first."
Solicitor David Holmes, defending, said: "The complainer has indicated she wishes to continue a relationship with him. Their intention is to seek couple counselling.
"He very much regrets events of that date. He had taken more alcohol than he was used to, and some drugs. His recollection is virtually nil."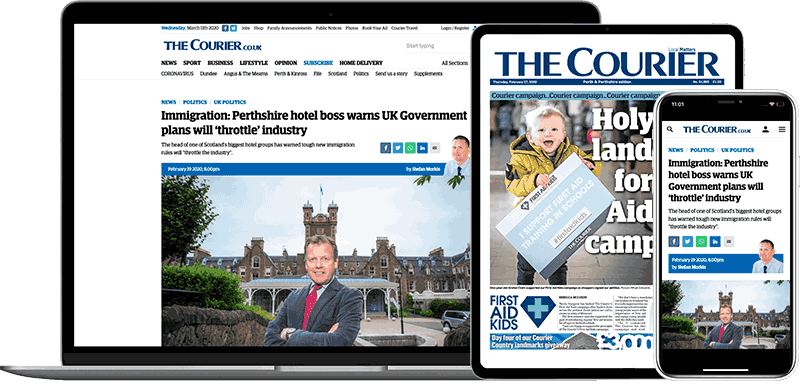 Help support quality local journalism … become a digital subscriber to The Courier
For as little as £5.99 a month you can access all of our content, including Premium articles.
Subscribe