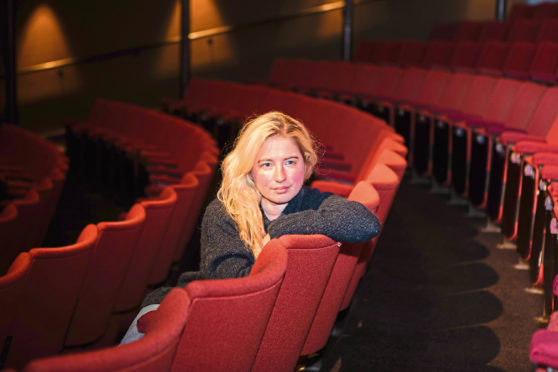 The Scottish Government is facing growing pressure to safeguard the country's culture sector after a new study revealed nearly 7,000 jobs are under threat.
Theatre, film and TV industries are said to be facing a "cultural catastrophe" that could blast a £1.7 billion hole in the economy by the end of the year.
According to research by the Creative Industries Federation, Scotland will see the UK's largest percentage drop in creative industries' GVA – measuring the contribution to the economy – at 39%
The report's authors warn the slump could lead to the loss of 6% of the country's creative workforce.
The study follows the announcement of job losses at Pitlochry Festival Theatre. The Highland Perthshire venue has been forced to put nearly half of its staff at risk of redundancy, in order for it to survive beyond this year.
Pitlochry Festival Theatre forced to make half its staff redundant due to furlough changes
Artistic director Elizabeth Newman said if no action was taken now, the theatre would run out of cash by November.
Mid-Scotland and Fife MSP Claire Baker is now pushing the Scottish Government to set up a "creative arts recovery package".
The Labour politician said: "Pitlochry Festival Theatre and the Lyceum Theatre in Edinburgh are proposing redundancies and many theatres are cancelling their Christmas programmes, which is often a financial lifeline.
"What this report highlights is the devastating impact the Covid-19 crisis has had on the cultural sector in Scotland, with it being the hardest hit area in the UK, and that Scottish respondents are among the most pessimistic in their view of potential recovery."
She said: "That is why I have called for a creative arts recovery package. Without Scottish Government intervention, the industry will continue to decline and thousands of jobs will be lost."
The study, carried out by Oxford Economics, found 6,900 jobs were at risk in Scotland. It said a total of about 400,000 jobs could be lost across the whole of the UK.
Caroline Norbury, chief executive of the Creative Industries Federation, said: "With the economic impact of Covid-19 hitting hard, the role of our creative industries has never been more critical.
"As well as being a huge driver of economic growth in every part of the UK, our creative and cultural sectors bring communities together, they employ millions and are at the heart of our soft power."
She added: "These are the industries of the future: highly innovative, resistant to automation and integral to both our cultural identity and the nation's mental health. We're about to need them more than ever."
A Scottish Government spokeswoman responded: "We do not underestimate the devastating impact this pandemic has had on Scotland's creative industries, particularly those that rely on audiences and live performances.
"The Creative, Tourism and Hospitality Enterprises Hardship Fund and Creative Scotland's Bridging Bursaries have directly supported those who work in the creative industries, particularly recognising the specific challenges faced by freelance performers."
She said the Pivotal Enterprise Resilience Fund had also proved to be a lifeline for many venues.
"The creative industries are a key part of Scotland's cultural and creative life," she said. "We are determined to do all we can to help them recover so that they can continue to make a vibrant and rich contribution to Scotland.
"We are working closely with the sector to develop guidance to help performances resume and venues reopen as soon as it is safe to do so, and we are looking at all possible options to protect the sector as it navigates this crisis."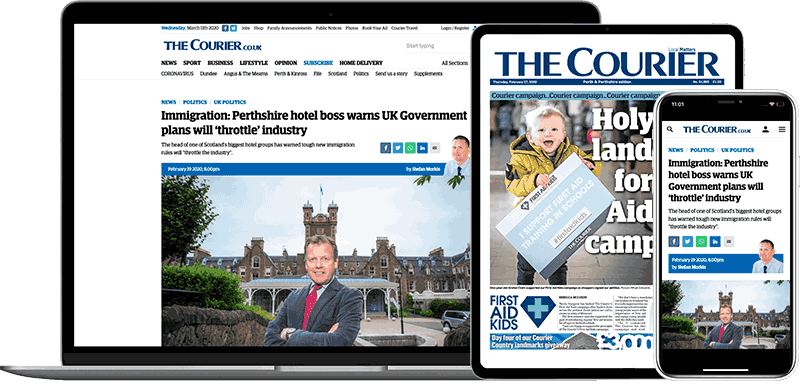 Help support quality local journalism … become a digital subscriber to The Courier
For as little as £5.99 a month you can access all of our content, including Premium articles.
Subscribe