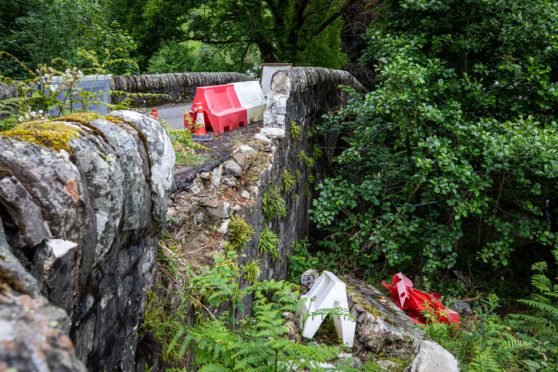 A 250-year-old bridge in rural Perthshire has been shattered in a second car crash at the site.
A car careered through the structure before repair crews could finish rebuilding the parapets after the last collision.
Just before midnight on Saturday, a white Volkswagen Polo smashed through the stone side of the Georgian-era bridge spanning the River Earn at St Fillans.
Police were called after the vehicle plummeted into the ditch below, taking with it large sections of wrecked masonry.
Nobody involved in the crash sustained serious injuries.
Local residents had been waiting to be repaired the damage inflicted in a drink driving incident last summer.
Staff from St Fillans Golf Club posted a photograph of the wreckage on Facebook, stating: "Deja vu… The bridge hadn't even been fixed after the last mishap.
"Let's hope the occupants are ok and please remember to take care and drive steadily on our rural lanes."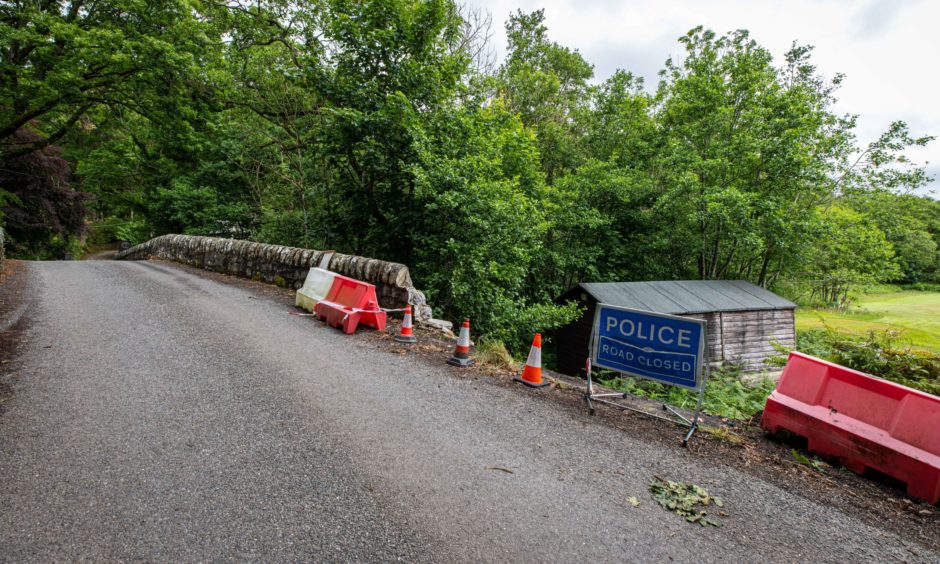 A police spokesperson said: "We received a report shortly after 11.45pm on Saturday, June 20, of a crash involving a single car which left the road near the junction between the A85 and the unclassified road to the south of Loch Earn.
"There were no injuries and no arrests."
Historic Environment Scotland believe the structure, listed as Category B for almost 50 years, dates back to the 18th century.
The public body say family records and building plans from the period point towards a 1779 contract for a bridge over the river-mouth, connecting mills and farms on either shore.

The bridge, which has not been altered in its extensive history, now links the A85 with South Loch Earn Road, allowing access to the village's golf club, a caravan site and some lochside hamlets.
Last July, a drunk driver was fined and banned from driving after crashing a car full of campers into the same parapet.
27-year-old David Grant from Bo'ness ploughed into the wall as he approached from the south in the small hours of a Sunday morning whilst two and a half times over the limit.
Repair works had not yet been completed and now face a further setback.
Local residents had reported an increase in traffic and tourists along the south side of the loch last weekend, a trend reported across Perthshire at sites like Loch Clunie and Loch Rannoch.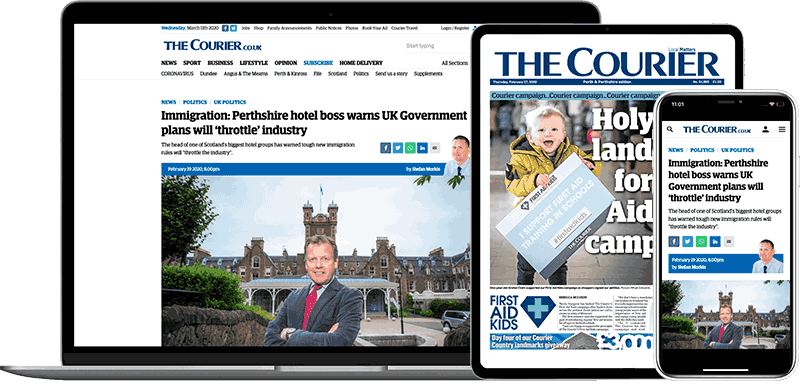 Help support quality local journalism … become a digital subscriber to The Courier
For as little as £5.99 a month you can access all of our content, including Premium articles.
Subscribe