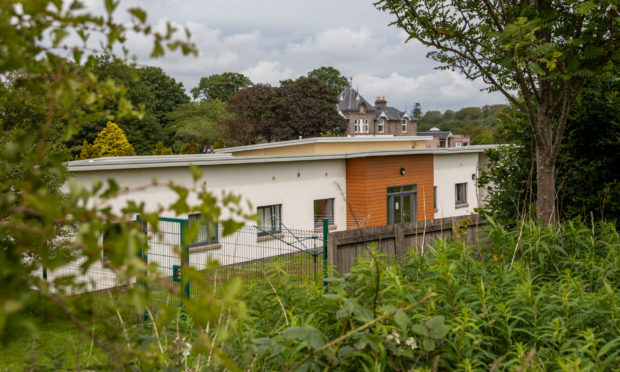 Staff at a Perthshire care home for adults with learning difficulties were told by care inspectors to reduce their use of physical restraints on residents.
A Care Inspectorate report after a visit to ASC Orchard Court and Dalguise home, between Balbeggie and Kinrossie branded the facility as "weak" in most areas.
The facility provides accommodation and care for up to 24 adults with learning disabilities who may have associated mental health issues and challenging behaviour, some of whom had been "regularly" receiving forceful treatment.
Orchard Court and Dalguise is owned and managed by Advanced Specialist Care (ASC) Ltd, which is part of the Balhousie Care Group.
When inspectors visited to conduct an unannounced inspection on February 7 and the the immediate change inspectors demanded was to return to using physical restraints on clients only as a "last resort."
Inspectors said they fear the amount of routine physical restraint being used on some clients put their physical and mental health at risk.
The reporter said: "The service supported people who had significant complex needs and some, as a result of their assessed needs, had restrictions placed on their independence, choice and control that included the use of physical and/or
medical restraint.
"For some people the use of physical restraint had become a regular feature of their support and this had increased the risk of them experiencing physical and emotional harm.
"We discussed with the service that it must ensure that physical restraint was a 'last resort' intervention and should be used only where there was absolutely no alternative that would reduce an identified, specific risk, to the person concerned to an
acceptable level."
Inspectors listened to a range of views about the quality of the service, with some people saying that they were happy with it and others who were "not at all happy."
The reporter stated while the activities laid on for residents were very impressive, overall staffing and leadership were weak.
A month after the inspection, Orchard Court took on a handful of new staff members who were set to lose their jobs when Dundee's Michelin factory closes down.
A spokesperson for ASC said: "We have been working hard to address certain service aspects of our Orchard Court and Dalguise facilities, including key new appointments at management and operations level and a successful new recruitment drive for support workers.
"Since the Care Inspectorate's inspection visit in February, the feedback we have had from the CI on our services has been extremely positive.
"We remain committed to providing the highest level of support to our service users in a way that promotes independence in a safe and secure environment and we are working collaboratively with all of our stakeholders to ensure that we meet and exceed the high standards we set for our services."