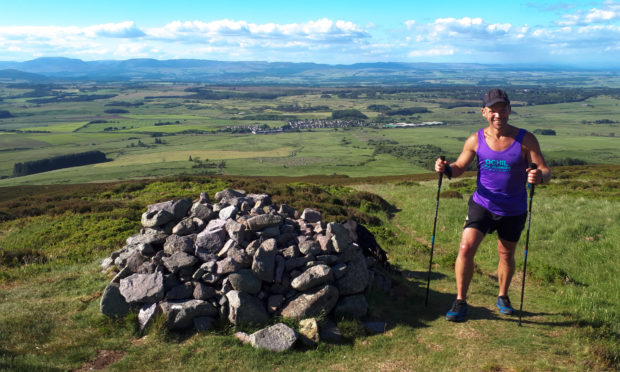 A Blackford man has scaled the height of Mount Everest – and then some – by taking on an Ochil hill 60 times in under 21 hours.
David Wallace ascended the height of the Himalayan summit by scaling 422m Kinpauch 60 times in a day after his plans for a major mountaineering challenge closer to home were kiboshed.
Landscape gardener and avid hill-runner David had planned to take on the Ramsay Round near Fort William, one of the UK's toughest 24 hour expeditions.
But with Scottish hills closed off to visitors during lockdown, the 44-year-old looked to put his training to use closer to home.
After a friend told him about "Everesting" – climbing the height of the world's tallest peak at a chosen hill close to home – David set out to make the most of the longest day at his favourite training spot.
Everesting began as a trend around 15 years ago among cycling groups and has since been adopted by hill-runners around the world.
Heading out at 3am on last Saturday's summer solstice, David was cheered on by familiar faces as he climbed Kinpauch, which sits between the village and Tillicoultry, over and over again, checking off a tally sheet at the summit to keep count.
It would have taken 56 ascents to reach the apex of the Nepalese mountain, but that wasn't enough for David, who added in another four for good measure to take his total distance to just over 100km.
David is far from sick of the sight of the hill now, and feels closer to his favourite spot than ever.
He said: "I'd been training to do the Ramsay Round but then lockdown happened. It was looking more and more unlikely and then a couple of guys in the village mentioned Everesting.
"I run up Kinpauch all the time, it's my favourite training hill and it's a stones throw from my house.
"I worked out how many times I had to climb it and had a tally sheet at the top. I've done a few endurance challenges before so I knew what to expect psychologically, but it was great to have quite a few people along who had come to support me. That gave me a boost.
"I feel quite attached to the hill now. The distance and height of this challenge was higher than the Ramsay Round, so even though the terrain is different, I'm feeling positive about next year."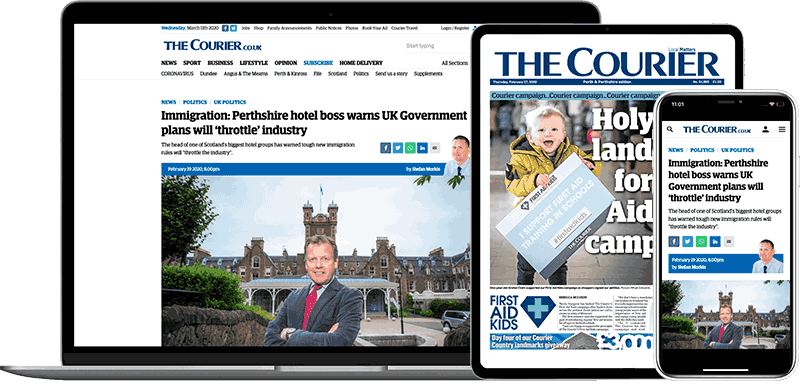 Help support quality local journalism … become a digital subscriber to The Courier
For as little as £5.99 a month you can access all of our content, including Premium articles.
Subscribe