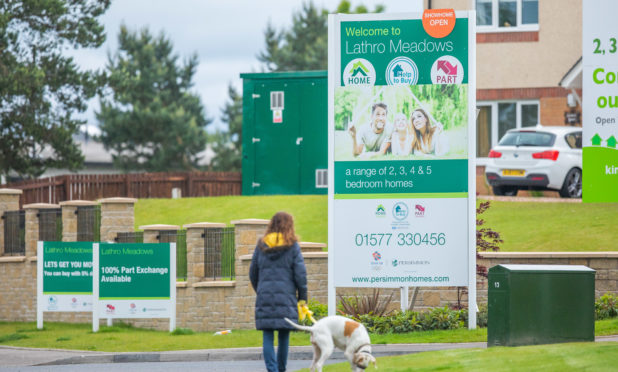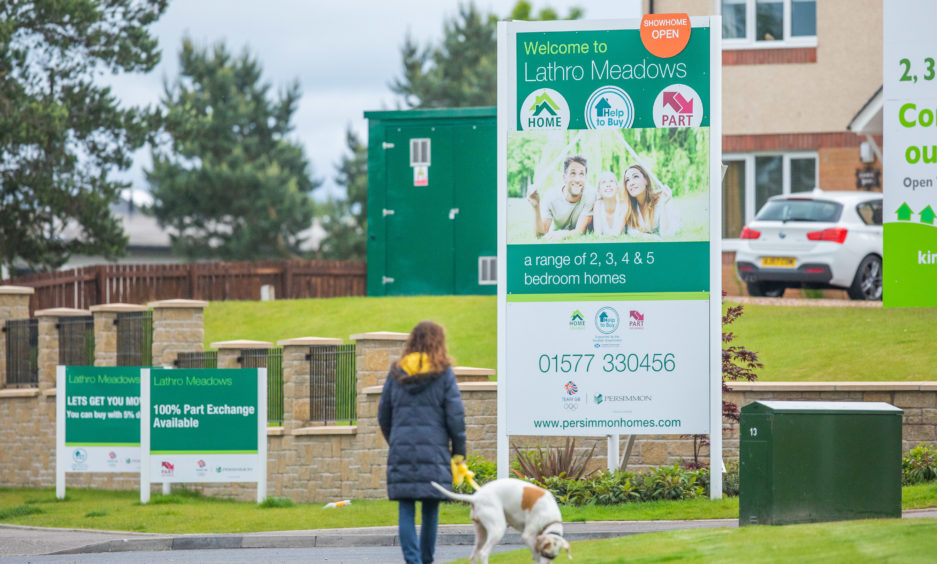 Campaigners are calling for an upcoming planning decision on the controversial Lathro Farm development at Kinross to be suspended amid fears councillors will not be able to vote.
Kinross-shire Civic Trust believes internet connection difficulties experienced by elected members in previous sessions puts the democratic process at risk.
It wants the contentious application pushed back until committees can be held in person.
The latest phase of the Lathro Farm project is due before councillors this week when developers Persimmon Homes will be seeking permission to build 169 houses at the estate.
If accepted, the latest phase would bring the number of homes at the site to 372 despite 178 objections to the project.
Concerns have also been raised by Kinross-shire councillor Willie Robertson after two of his colleagues lost connection during a previous planning meeting, rendering one of them unable to vote.
Calls for improvement to Perth and Kinross Council digital meeting system after votes missed
Perth and Kinross Council chief executive Karen Reid has told trust she does not see "significant problems" with the current setup.
A spokesperson for Kinross-shire Civic Trust said the body has serious reservations about the arrangements, adding: "We believe there is clear evidence that technical issues are risking fully fair and democratic decisions being reached.
"We consider the current arrangements to be unsatisfactory and not serving the best public interest."
In a letter to Ms Reid, the trust asked for consideration of the Lathro Farm application and any other major planning applications to be postponed until Covid-19 restrictions area eased to the extent that the planning and development management committee can meet in person again.
"It would be an appalling travesty of democracy if applications with huge potential impacts on their local communities could be consented or rejected by a margin of just one or two votes where the outcome might have been different depending on the vagaries of technology," it said.
Ms Reid rejected the calls, saying it could lead developers to appeal to Scottish Ministers.
"I do not think that postponing all major planning applications for an indeterminate period until physical meetings can resume sits comfortably with the chief planner's position," she said.
"There is not a significant problem justifying the suspension of further virtual committees.
"Moreover, our members are becoming increasingly familiar with what is required by them to engage in these meeting and how to minimise the risk of losing connections by their own errors."