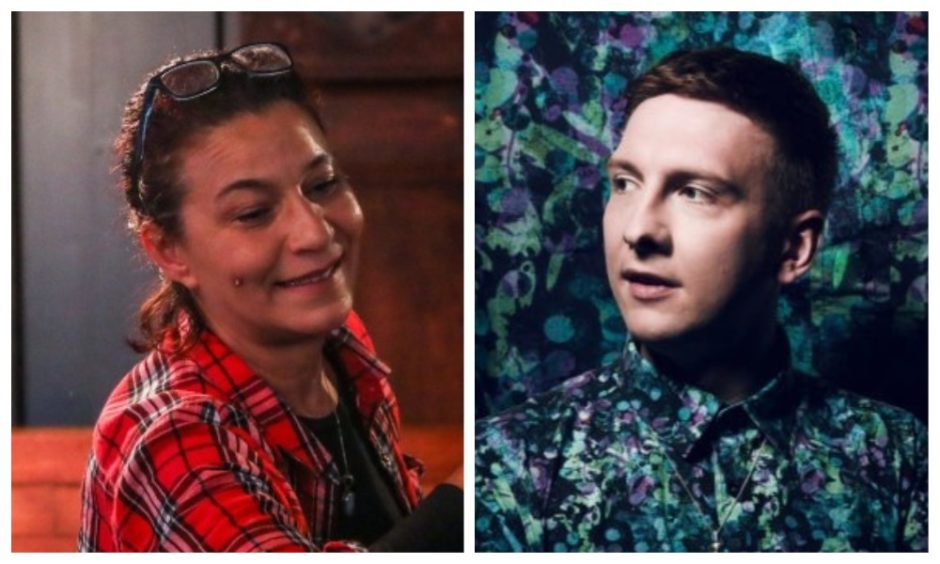 A Perth restaurateur who is preparing to reopen has told how she was saved from CCTV snoopers by comedian Joe Lycett.
Paula Tabourel said she was horrified to learn from the TV presenter that footage from security cameras at her city centre establishment were being live-streamed across the world.
The scandal was exposed by popular Channel 4 consumer rights show Joe Lycett's Got Your Back. Programme-makers found that CCTV from scores of businesses across the UK was viewable, in real time, on unscrupulous websites.
As she prepares to relaunch her Cardo restaurant, Paula said she had managed to put a stop to strangers spying on her and her staff.
And she said offering peace of mind to customers will be key to building confidence when the South Street eatery opens its doors next month.
"The whole thing with the CCTV cameras was really shocking," Paula said. "Just before lockdown I got a call from this lady at Channel 4. She said they were doing a piece on CCTV and told me about this website.
"When I clicked on the link I saw myself sitting in the restaurant. I was live for anyone to see."
She said: "It was quite freaky and terrifying, because it was a real invasion of privacy.
"Thank God they told us about it and we managed to block it. Unless the show hadn't phoned us, the stream would have still been live and we have been exposed to everybody all this time."
Video footage from more than 500 cameras in UK businesses, homes and even schools is being streamed on a freely accessible website.
Operators have been urged to set strong passwords to prevent their premises appearing on the site, which is believed to be based in Russia or the Ukraine.
The site – which The Courier has chosen not to name – promises viewers "the world's biggest directory of online surveillance security cameras".
The site stresses that it does not hack cameras, but makes available images from cameras without passwords or with factory privacy settings.
All being well, Cardo will be allowed to reopen from July 15.
Paula said that would be welcome news for the many customers who have been sending messages, saying they are desperate to come back.
Paula said. "People are getting sick of cooking for themselves all the time and having takeaways, they want to get back to having a proper restaurant experience – some kind of normality.
"But will it be enough to sustain the business? We just don't know, it's anybody's guess."
The restaurant, formerly the Pig Halle, will relaunch with a reduced capacity of nine tables from 17. Deliveries and takeaways will continue at the Little Cardno cafe next door.
She said: "It is really important that we can give the customers the confidence to know that they are coming back into a safe environment.
"We will do everything in our power to protect our staff and our customers. That's a big part of our job now.
"The days of restaurants being packed out are over, and we just have to accept that. We have to accept that this is the new normal."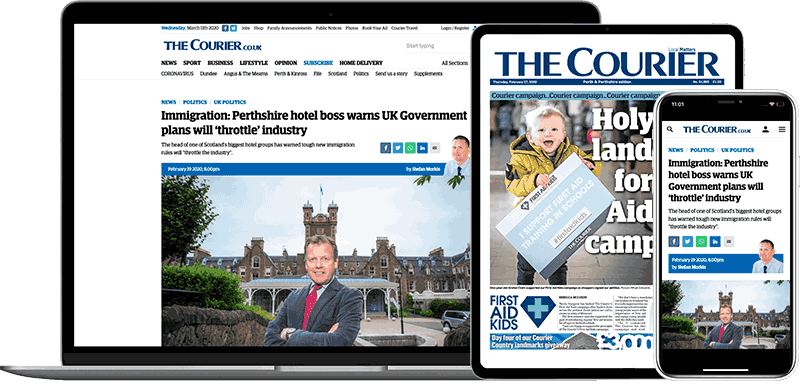 Help support quality local journalism … become a digital subscriber to The Courier
For as little as £5.99 a month you can access all of our content, including Premium articles.
Subscribe