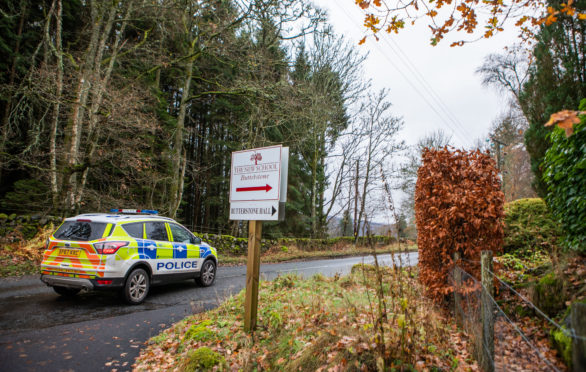 An independent inquiry has dismissed allegations that council chiefs and the Care Inspectorate were involved in a "conspiracy" to shutdown a Perthshire school.
The New School Butterstone, at Dunkeld, was closed with little warning to parents and staff in November 2018.
Last year, Deputy First Minister John Swinney announced an inquiry into the circumstances surrounding the closure, which would focus on procedures followed by the school's board and a range of public bodies.
The results of the review, led by James Martin CBE, were released on Thursday morning.
He found the school was closed after the Witherstack Group, which planned to takeover the school in January 2019, withdrew.
But he added the school was not performing well in areas of safeguarding, child protection processes and procedures, "and had not been for a considerable period of time".
He said: "Poor relations between the School's senior management team and some of
the outside bodies fuelled a belief, driven by some former staff, that the
School was closed through a coordinated campaign by Perth and Kinross
Council, the Care Inspectorate, Scottish Ministers and the Registrar. This
theory does not stand up to serious scrutiny."
The report continued: "More notice of the School's difficulties and the likelihood of closure should have been given to parents, carers and placing authorities. Alerting placing authorities, parents and carers with only four days' notice of the School's
closure, left insufficient time for person centred planning for the future
education of the young people at the school."
He sets out several recommendations including a call to Perth and Kinross Council to review the impact of their approach to the school.
In a video posted online, former headteacher Bill Colley said he rejected the review in its entirety.
"The report is no more than a shameful whitewash in which school managers are scapegoated to cover for failings elsewhere, and notably in the regulatory authorities and Perth and Kinross Council," he said.
The Review makes a number of recommendations for the public bodies involved, including HM Inspectors of Education, the Care Inspectorate, the Registrar of Independent Schools and Perth and Kinross Council, and the Boards of independent schools.
The recommendations include guidance should be produced for independent schools, parents and carers on the roles and responsibilities of the Care Inspectorate, HM Inspectors of Education, local authorities and the Registrar of independent schools.
It further recommends "where the closure of schools similar to New School Butterstone occurs, boards should ensure sufficient notice is given to enable relevant bodies and organisations to plan for the best outcome for the associated young people, carers, parents and local authorities."
Full story and analysis in Friday's Courier.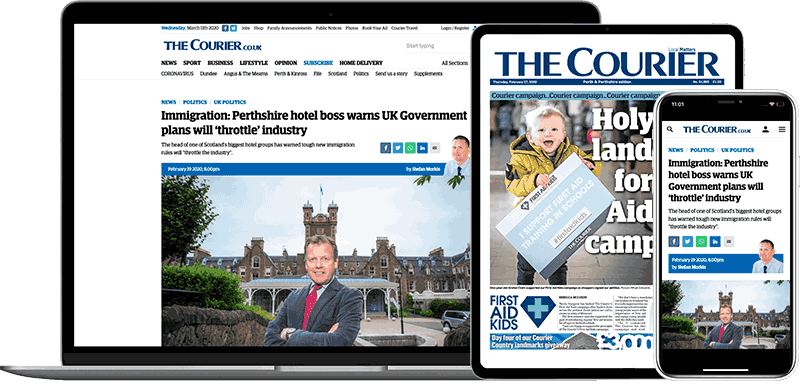 Help support quality local journalism … become a digital subscriber to The Courier
For as little as £5.99 a month you can access all of our content, including Premium articles.
Subscribe