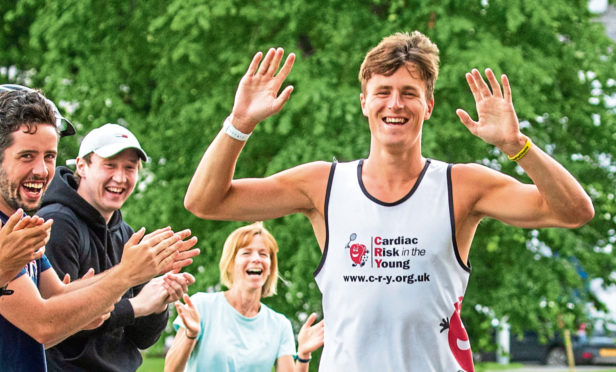 A student from Perth ran 30 marathons in 30 days – raising more than £20,000 in memory of his best friend who died from heart disease aged just 20.
Mark McGuire, 22, finished his mammoth challenge on Tuesday afternoon.
The sports science student, who studies at Stirling University, vowed to complete the 1,266km total during June.
He finished the day before the two-year anniversary of the death of his best friend, Ben Forsyth, who died on July 1 2018 from heart disease.
Mark said: "It's a good time to try and do something positive.
"I've just been running from home, people have been watching.
"I've been running local routes and mixing up a lot of routes. It's not timed at all, it was about getting 30 marathons done."
Ben, who was a student at Edinburgh University, died from arrhythmogenic right ventricular cardiomyopathy (ARVC) – a progressive and incurable disease of the heart muscles.
The pair met in 2012 and had a shared love of cycling but Ben, from Musselburgh, East Lothian, who was a British Cycling champion, was forced to give it up due to his diagnosis.
Mark said: "He was the person who got me into cycling.
"He was just an all-round amazing guy, so positive.
"Everyone knew him as such an easygoing guy who brought the best out of all situations.
"We just clicked then our bond grew.
"I started cycling then I got injured and I got into running.
"I'm doing it for my friend, I thought now it would be a good time to do it.
"It has been quite a difficult time for everyone."
Generous donors raised £18,843 for charity CRY (Cardiac Risk in the Young).
Mark's parents – Barry, 53 and Gillian, 52 – were waiting at the finish line along with a crowd of supporters when he finished his last marathon at Perth's North Inch.
Since the lockdown, Mark has been staying with them at their home in the Fair City and his university exams are now finished.
He added: "I was physically fit but the main battle was in my head.
"After the first week I started to get fitter.
"It has given me a focus.
"My parents and my girlfriend have been here every day helping to keep me going.
"The finish line was really busy."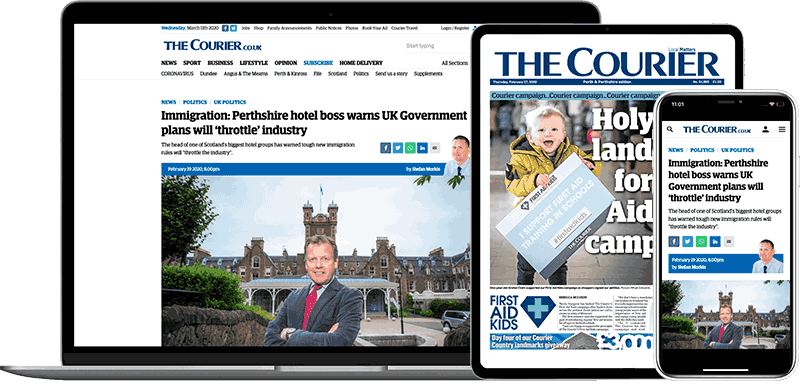 Help support quality local journalism … become a digital subscriber to The Courier
For as little as £5.99 a month you can access all of our content, including Premium articles.
Subscribe